Elon Musk's announcement that he expects all Tesla employees to spend a minimum of 40 hours a week in the office or leave the company went viral at the beginning of the month—and for all the right reasons. His back-to-the-office approach sharply contrasts with the trend toward increased employee flexibility that we now see in many companies worldwide, including remote, hybrid, and working from anywhere models. It's also opposed to another hot-off-the-press announcement—this time from the UK—where the largest trial of a four-day week is happening with no loss of pay for those involved.
The tides have changed regarding employee flexibility and work-life balance expectations. Research conducted by HiBob and Fiverr Business revealed that 30 percent of people that leave their jobs do so for more flexibility. As a result, many companies are rethinking their long-term people management strategy and examining ways to accommodate these expectations while maintaining a warm, engaging, and inclusive culture for their people wherever they work. With attrition rates reaching an all-time high, companies are seeking ways to keep their people happy, and HR tech tools have an essential part to play in this venture.
HR tech is more important than ever
If you're an HR leader in a large company, then your organization has probably been using tech to manage HR for years. These traditional tools help you automate important office functions such as time and attendance, payroll, and talent management. They also provide a dedicated place for employee record-keeping, helping you replace the paper files you used before.
The move to HR tech has provided tools specifically designed to support your day-to-day tasks—and the innovation hasn't stopped there. Today, many tools are available, including point solutions dedicated to a specific HR function, such as performance management or benefits management, and "full suite" HRIS that help manage multiple functions. These smart and functional tools have made HR teams more technologically savvy, and tools that include people data have enabled HR to independently measure various aspects of their programs and initiatives. Above all, HR tech has increased HR's day-to-day efficiency by leaps and bounds.
However, the downside of many HR tools is that they take a one-size-fits-all approach. Whether your company is small or large, based in one country or global, these solutions are designed to be used as-is and don't provide much flexibility. Just as the world of work has evolved, so have your needs.
Modern companies need more. They need:
Functionality: An automated system that supports HR in their day-to-day processes to maximize efficiency and provides accurate people data for workforce planning, reporting to the wider organization, and compliance purposes.
Flexibility: A system that is agile, supports multi-national teams and is configurable according to their unique needs.
Fun: A system that is engaging, helps to build positive employee experiences, and creates a sense of belonging for people, near and far.
So let's delve deeper into why modern HR platforms should be functional, flexible, and fun and what makes Bob different.
Bob is functional—because you need to get stuff done
Functionality is key when choosing an HR solution. Here are four ways that Bob helps you to excel in managing your everyday tasks.
Bob helps you manage all of your HR processes. With modules covering Core HR, performance management, compensation management, and more, you can multitask and connect your processes in one single platform.
Bob's workflows and task lists help you automate your daily tasks and save precious time. Easy to set up, you can create workflows and task lists for any HR process ahead of time, assign specific tasks to relevant stakeholders, and oversee the entire process without breaking a sweat. 
Bob provides a central repository of people data that is easy to understand and use. You can find the data you need in a click and slice and dice to get more specific results—per site or demographic, for example. You can also easily create graphs and charts to present to the C-levels or build a report in a snap.
Bob is the center of your HR ecosystem. It integrates with all your favorite tools, from ATS to payroll systems to LMS platforms, helping you streamline your processes and tasks and avoid errors from double entry.
But don't just take it from us. Jocelyne Gagnon, VP of HR at Nuvei, said, "We have been able to automate many of our processes that were previously done manually, like the entire onboarding process and annual assessments using Bob." Read more about how she automates processes in a full case study.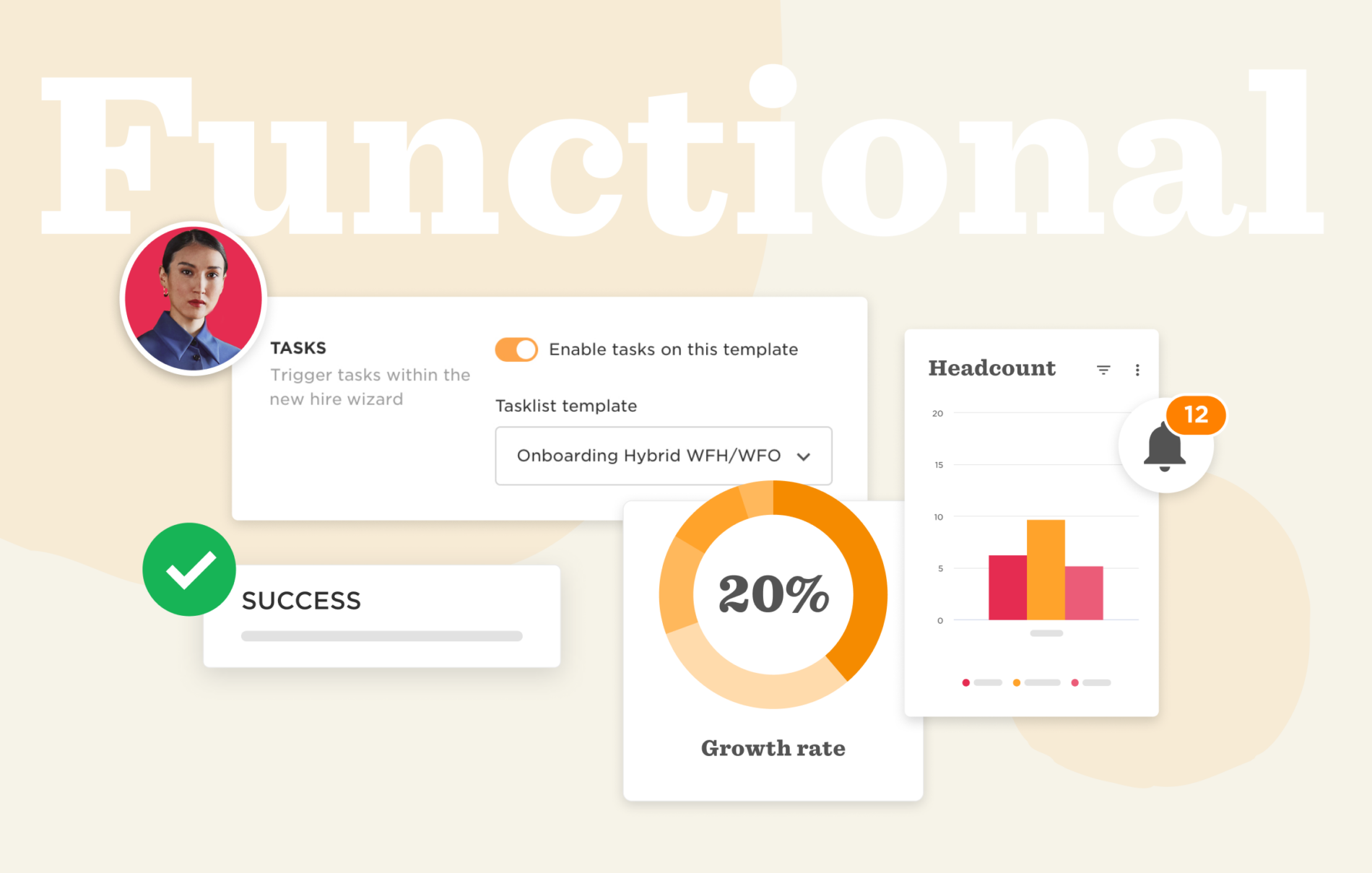 Bob is flexible—because no two companies are the same
Modern companies need flexible and agile tools that can be adapted as their needs change. Here are three ways that Bob's customizability helps you support your people, near and far.
Bob is a modular platform that allows you to add more modules as needed. So, you can start by implementing Core HR and benefit from automating your HR processes, gaining valuable people insights, and engaging your people. Once your organization and needs grow, you can add additional modules such as Performance Management and Payroll Hub—adding more users and admins is also a breeze.
Bob is designed for multi-national companies and seamlessly supports 12 languages, multiple time zones, and currencies. You can also set up different sites in Bob to provide your people with a localized experience with content that is relevant to them.
Bob is completely configurable. You can create your own custom fields and tailor all templates, workflows, and processes according to your company's unique brand and culture. There's no one-size-fits-all in Bob.
Gil Lev, Head of Global HR at Fiverr, explained why Bob's flexibility is so important, "We looked into many HRIS platforms but chose Bob because it's the simplest to use and most flexible for our needs. The other systems have their own way of managing HR, but with Bob, we can run HR as we choose." Read more about how Fiverr uses Bob in this case study.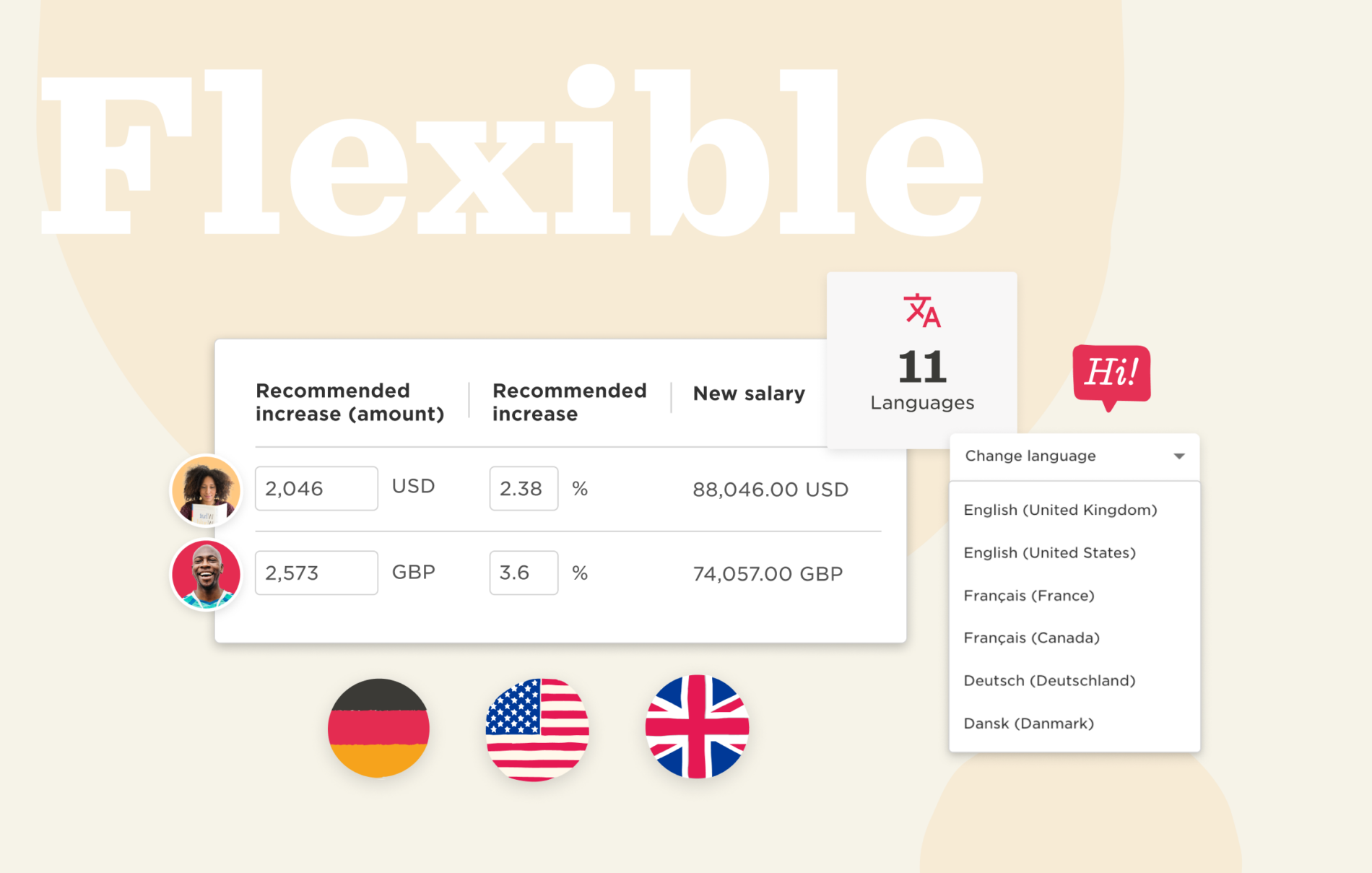 Recommended For Further Reading
Bob is fun—because why should work be boring?
We believe in working hard and playing hard. Building a warm, inclusive, and friendly company culture is paramount to engaging your people and driving retention. Here are three ways that Bob helps you create a fun vibe at work.
Use Bob's homepage to create a company community and engage your people near and far. Use fun memes and jokes to lighten the mood, post Shoutouts and Kudos to celebrate your people's achievements, and mark your people's birthdays and work anniversaries to create a sense of belonging. Encourage everyone's participation with comments and emojis, just like your favorite social media feed.
Create Clubs based on your people's hobbies and superpowers, such as love of baking, skydiving, or proficiency in Spanish, to help your people get to know their peers better, both inside and outside work.
Bob's UI and UX are easy and fun, making those daily admin tasks a little less mundane. Your people will get on board quickly with no training required!
Abbey Gladysz, Human Resources Manager, Novatti Group, explains how Bob has added fun to their day. "With Bob, we're able to celebrate everyone's birthdays, achievements, and work anniversaries. We can also share about different public holidays, what they're about, and the history for our global teams, which is really cool." Read more about how Novatti has used Bob to boost employee engagement in this case study.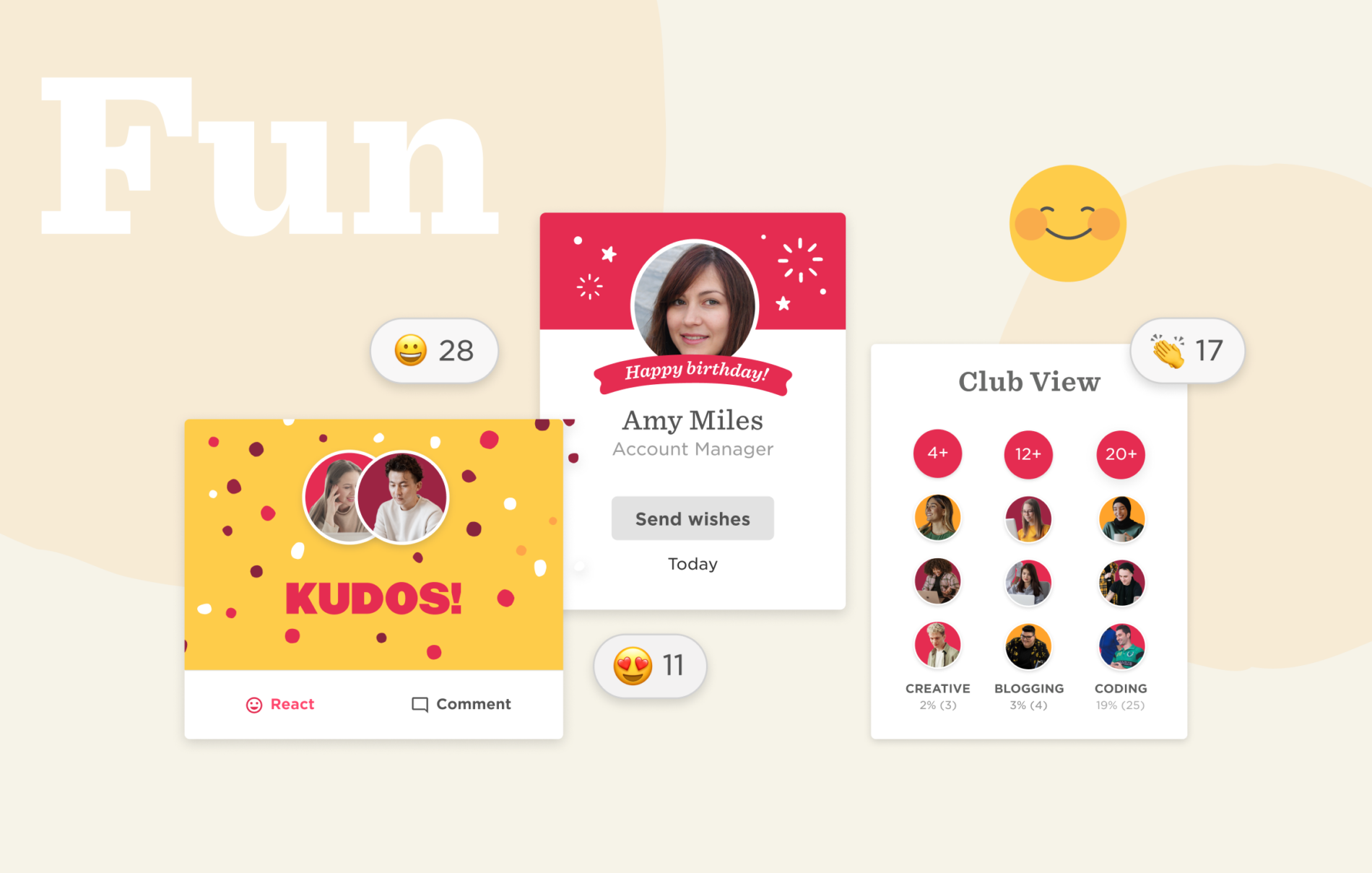 Manage HR your way—and don't forget to have fun
Today's employees are seeking more flexibility at work, and with more and more people working hybrid, remotely, and globally, HR is challenged with how to build a warm, engaging, and inclusive company culture. There are many HR solutions available to help you manage your people, but they often force you to run HR in a particular way and are focused on purely admin tasks. Bob is an HR platform for modern companies that is functional, flexible, and fun, supporting all the people in your organization, from HR leaders to managers to employees. Bob enables you to run HR as you choose and adds a bit of fun to the work day, creating a more engaging and collaborative experience for everyone.
---