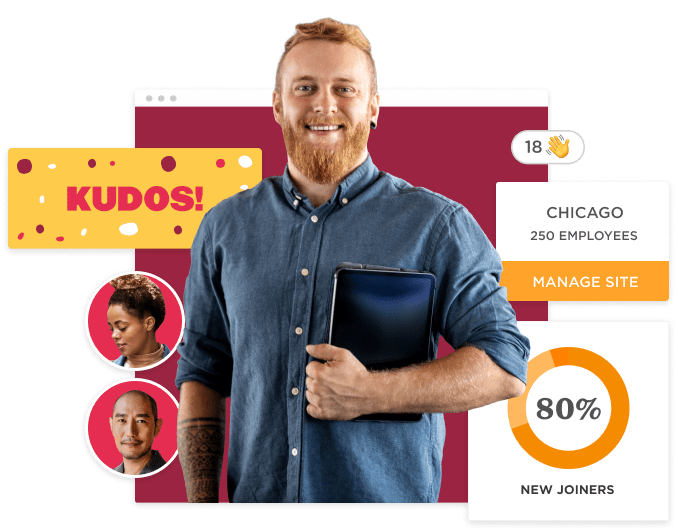 HCM software for global business
The human capital management software that powers productivity, engagement, and retention.


What is human capital management (HCM) software?
Human capital management software—or HCM software—includes HR practices, tools, and technologies to help HR leaders manage all HR functions and better engage and retain their people. With applications including onboarding, training, and payroll, the best HCM software helps HR leaders enhance the employee experience, connect global workforces, and build more efficient HR workflows and processes.
Why HR leaders need modern HCM software
The new role of HR is a balancing act between a great employee experience and routine HR tasks. Modern HR leaders need people-centric solutions custom designed to manage the entire employee lifecycle in our fast-paced, tech-driven work world. Designed as a management platform first and an HR platform second, Bob is a modern HCM solution built for how HR leaders work today. HR, managers, and employees use Bob for better productivity and engagement.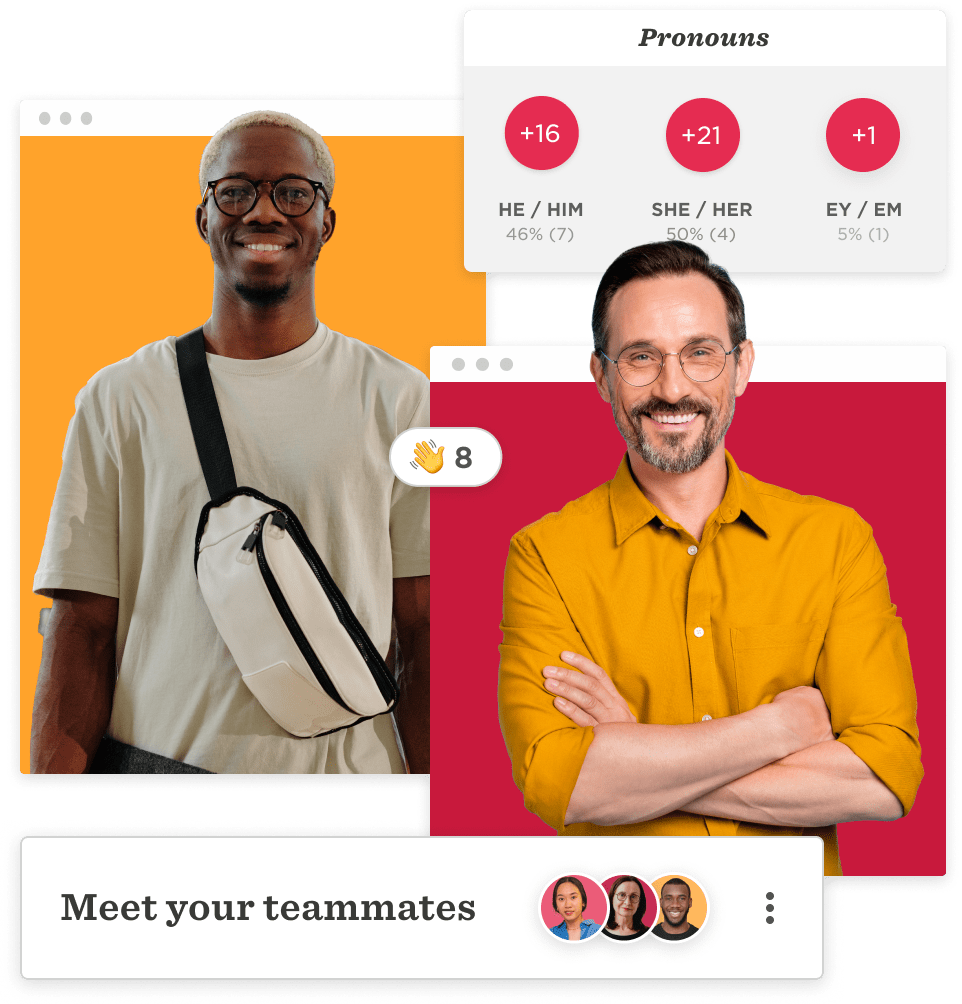 Core HR
Manage your people, streamline your processes across the organization, drive engagement, and modernize HR with Core HR. Discover agile workflows, management and employee engagement tools, and a great UI that everyone finds fun and easy to use.
All your company news, all in one place
Engage employees across sites, locations, and countries from the homepage

Automate workflows with approvals, alerts, and reminders

Use shoutouts and kudos to recognize achievements and communicate with employees in their favorite tools

Manage time and attendance in one place with ease with holistic views to indicate who is on, off, or taking leave
There's more to core HR in Bob.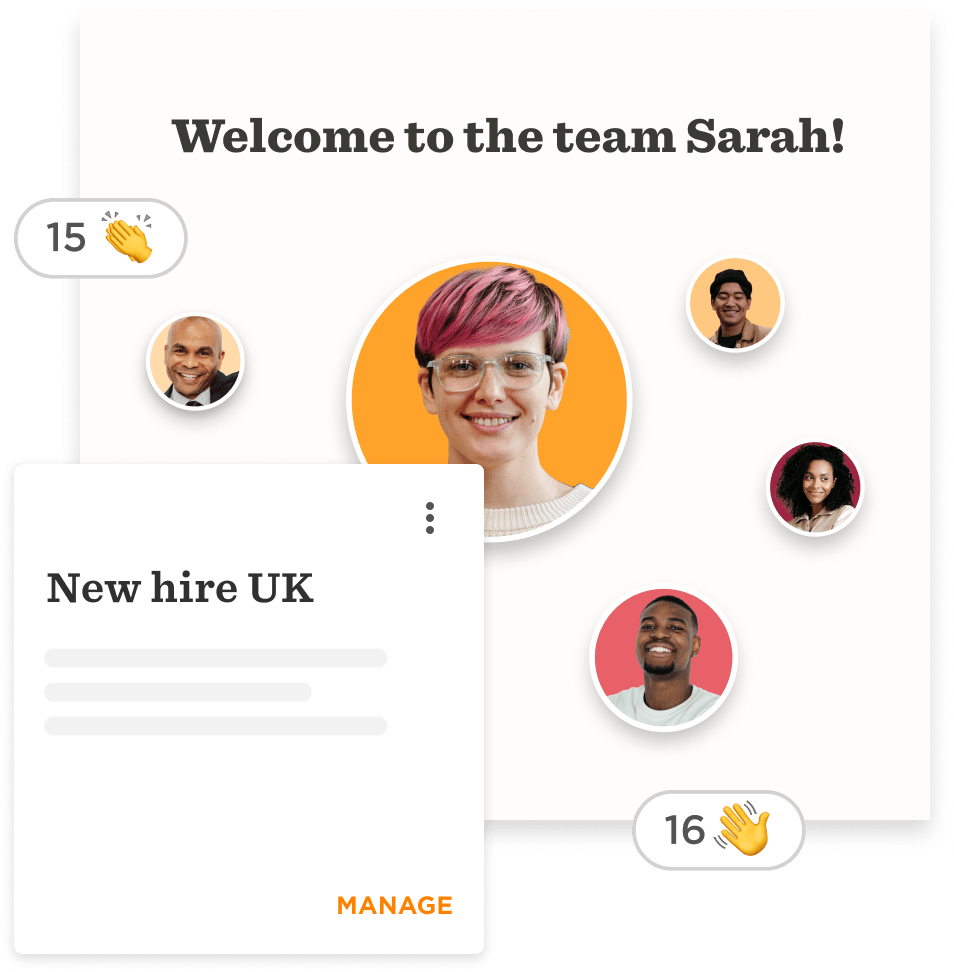 Automation
​​From onboarding to offboarding and everything in between, Bob's top HCM software sets up reusable automatic workflows for any process with tasks that cover every detail.
When assigning tasks, add a personal touch by using field attributes such as employee name or team name

Create task lists for workflows and reuse them in a click

—no tech experience required

Turn any document into a template automatically populated with data from Bob and send it for signature

Allow employees to request time off and update their details on desktop or mobile while automatically looping in all approvers

Get integrations to other tools you love, like Slack and MS teams

Make your life easier and say bye to manual processes and hi to HR simplicity with Bob's automated HR processes
We have been able to automate many of our processes that were previously done manually, like the entire onboarding process and annual assessments using Bob.
People Analytics
Bob's People Analytics provides you with real-time, cross-platform data, enabling you to tell the story behind the numbers.
Make data-driven decisions with all your people's data in one place
Track and report on important KPIs such as headcount, growth, attrition rates, and absenteeism

Seamlessly create reports for the C-Suite that show the outcomes of your HR initiatives over time

Uncover workplace trends for proactive insights about your people and your company
Make data-driven decisions and drive HR excellence with Bob.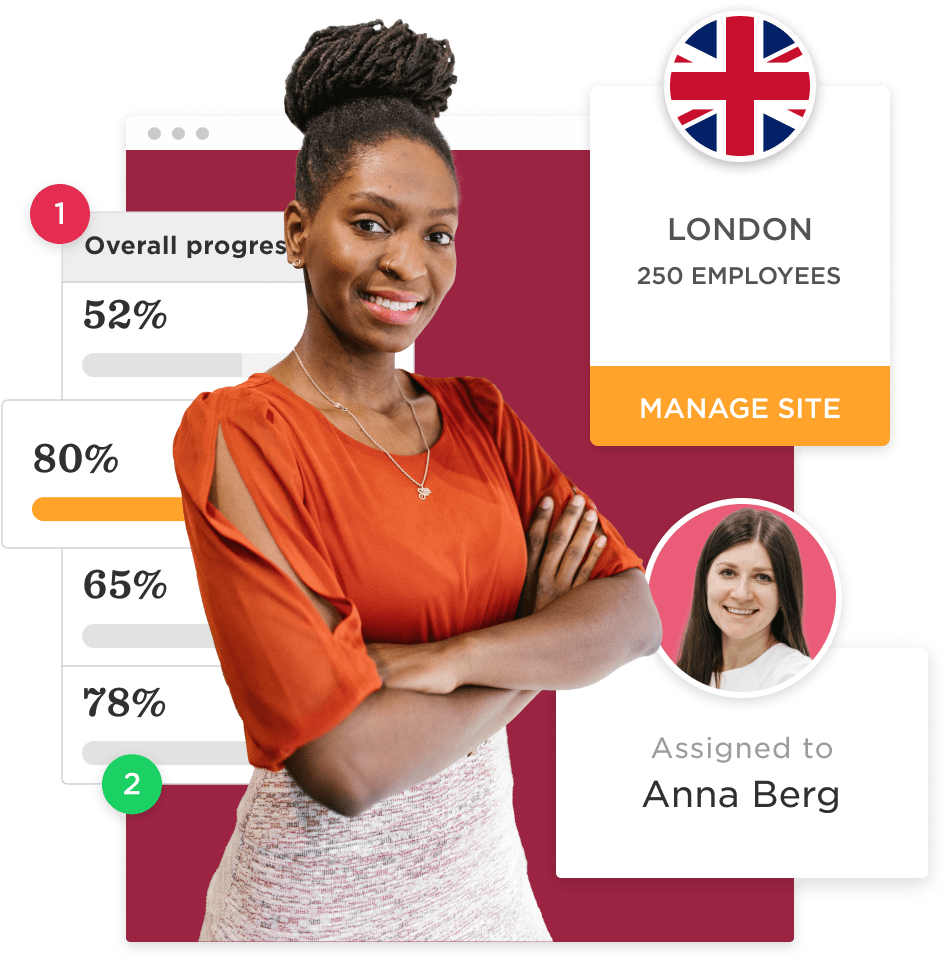 Performance
Empower your employees to grow, develop, and succeed with everything you need to conduct 360º performance reviews.
Conduct the entire review process within Bob with no need for emails or spreadsheets
Collect reviews from every angle: self, manager, and direct reports

Establish goals and growth plans to help employees progress and succeed

Connect performance to other relevant data points for customized and hyper-relevant insights
Stay agile and in control of every aspect of the review process.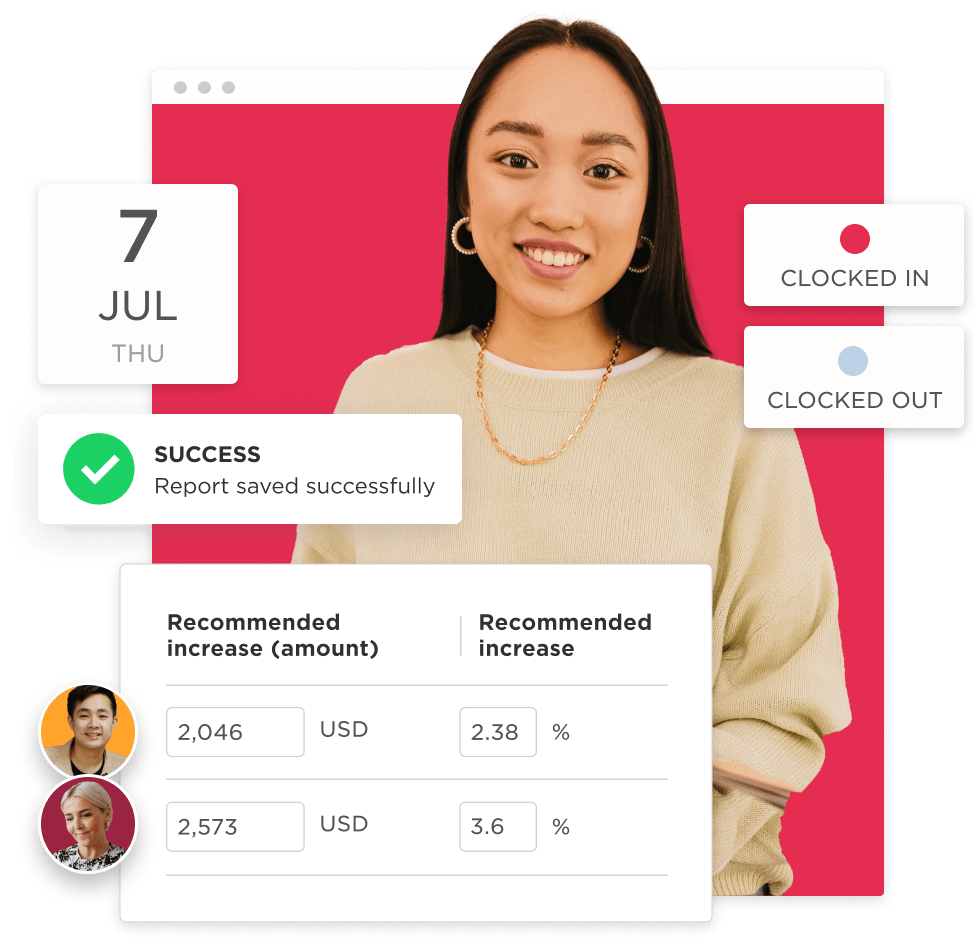 Workforce planning 
Optimize workforce efficiency by managing, planning, and tracking current and future positions. Organize labor, work scheduling, budgeting, time and attendance, and succession planning.
Get data insights to influence your hiring decisions
Build a single view of your current and planned positions and add, edit, postpone, or cancel as your plans evolve and change

Stay on track by creating timelines and hiring plans for your recruitment team

Create multiple headcount plans for any event or business strategy

Create a collaborative workforce planning process across the company
Get access to all your workforce data to make strategic decisions on hiring and internal mobility.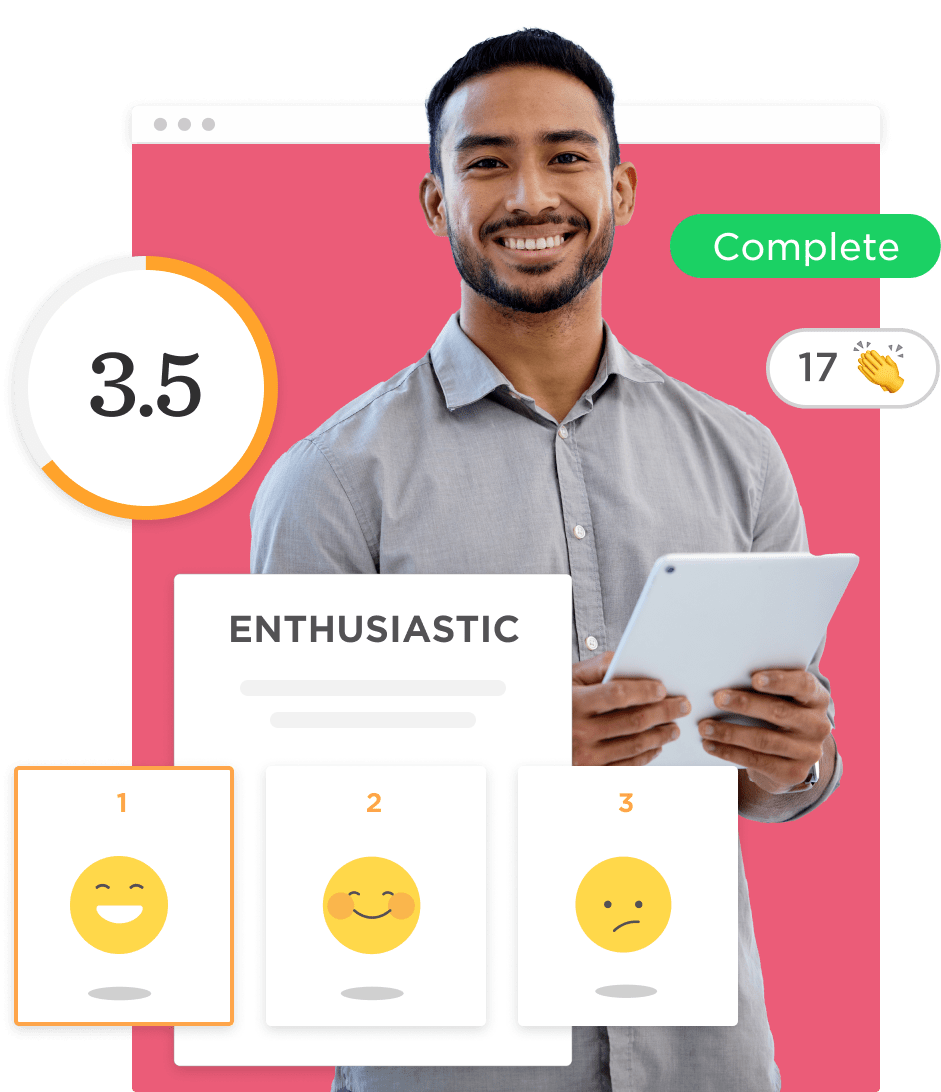 Payroll Hub
Grow and scale with ease, increase payroll data accuracy and efficiency—and take the pain out of payroll.
All your payroll data, all in one place
Real-time automatic payroll data updates

Visual tracking and notifications to verify changes

Seamless integration with leading payroll providers

Use Payroll Connect to connect with most payroll systems
However your payroll cycle runs, save hours with Bob's Payroll Hub.
The most customizable HCM. Built for the way you HR.
Meet Bob. The modern HCM software for modern business.
Bob's human capital management system is intuitive, easy to use, and built to scale from tens to hundreds to thousands of employees. Drive growth, engagement, and productivity for the company while balancing traditional HR tasks with people-first strategies. Bob is the human resource software built for the new world of work.
See all of Bob's modern features here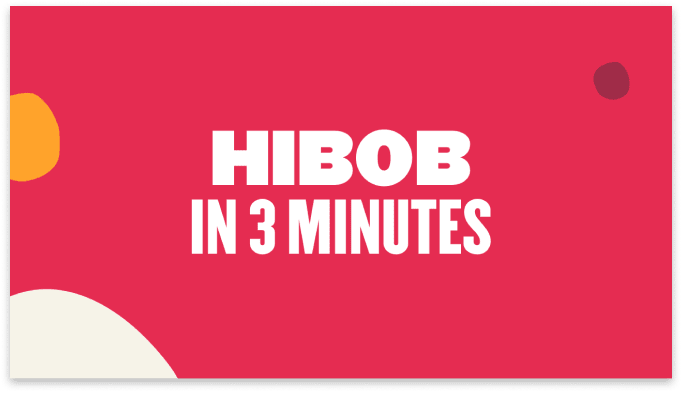 Are multi-national companies suitable for Bob's HCM software?
Bob's global human capital management software is built for modern multi-national companies. With a homepage that creates a culture of communication and belonging, Bob provides employees worldwide with one unified experience. Bob's people-first approach delivers engaging employee experiences globally.
Why choose Bob's HCM software?
In this changing world of work, your HCM needs to have flexibility and configurability at the core. Bob lets you adapt HR processes and employee experiences on the spot. All it takes is a few clicks, and your HR platform is in sync with company changes as they happen. Bob also lets you automate workflows around the globe and allows you to localize and personalize experiences for your people, wherever they are.
What features are included in Bob's HCM solution?
Bob is designed to scale with you as your business grows. Start with Core HR to streamline your HR processes and build an inclusive culture then add or remove additional modules as you grow.
How do I choose the best HCM software for my business?
When choosing the best human capital management software to solve your company's problems, consider which systems can integrate with what you already have. Assess your company's needs and any recurring issues—and prepare for future workforce trends and internal changes.
 Consider which HR processes are time-consuming and need adjustment. Think about how you might change your HR processes to boost engagement and retention. And outline your company's growth and workforce planning goals.
Learn how Bob can improve your HR processes