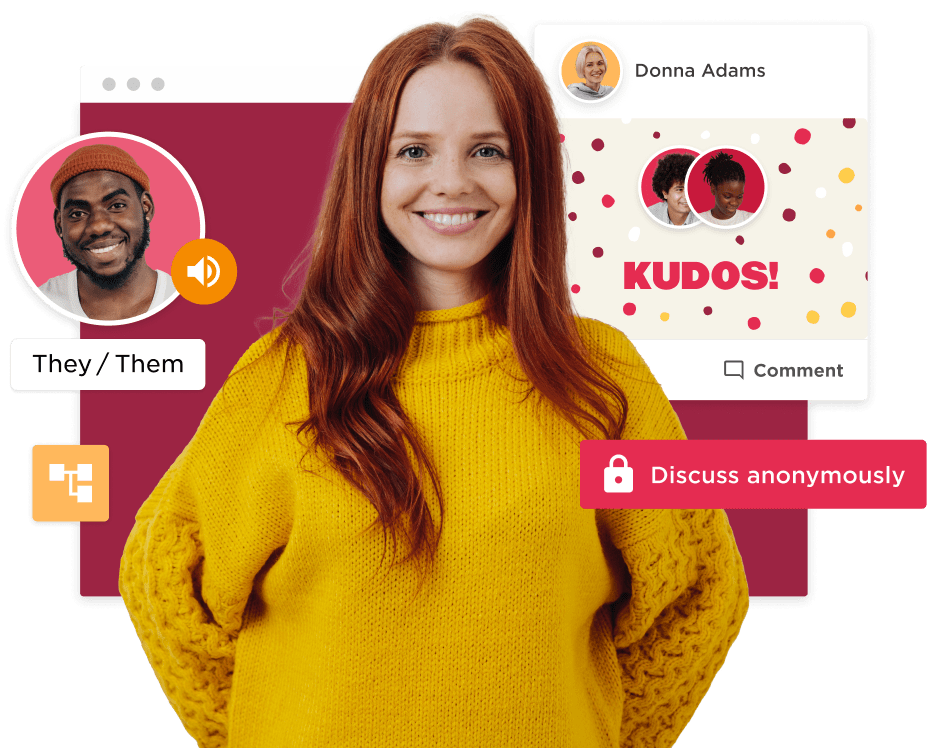 Build a company culture that unites and delights
Culture is more than company swag or happy hours
Building a warm and welcoming company culture can be a challenge, especially when your teams work globally, hybrid, and remote. Bob bridges the gap as a central place to engage and collaborate, creating a warm community and helping your people stay connected. Sustain a culture that's open, embraces diversity, and empowers your people to be their authentic selves, all while increasing employee satisfaction and retention.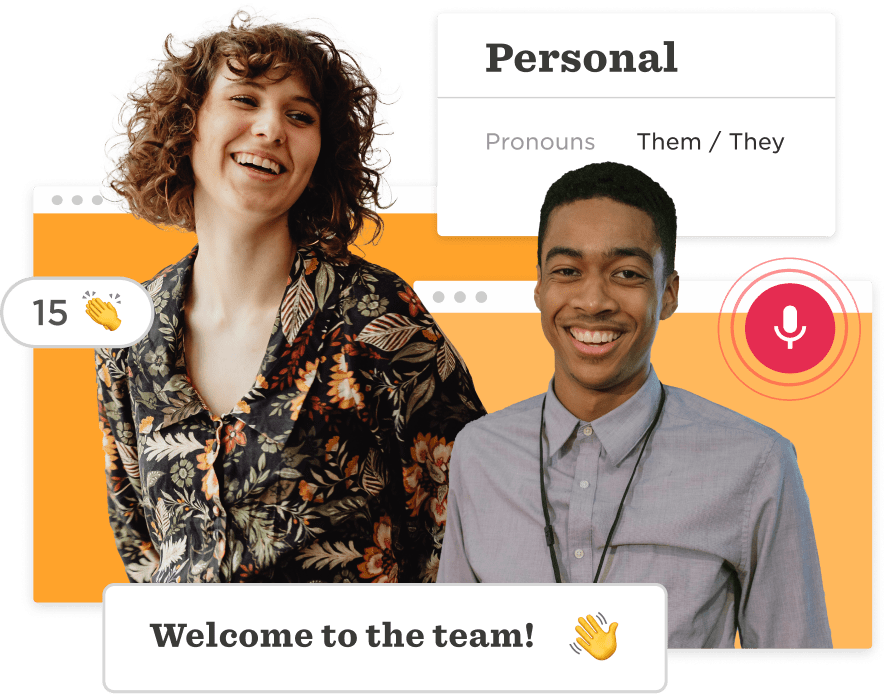 Embrace individuality
A friendly and accepting company culture helps your people feel welcome from day one. Build a personalized onboarding process that includes opportunities for self-identifying and introductions to peers, easing the transition and helping them feel at home.
How does Bob help?
Invite your people to independently fill out and update their employee profiles, including their preferred pronouns and gender, hobbies, and superpowers.




Empower new hires to share more about themselves by posting a short video to their employee profile.

Embrace different cultures by encouraging your people to record how to pronounce their names correctly and post it on their employee profile.

Discover common ground with peers through Bob's Clubs, based on your people's location, hobbies, pronouns, or any other grouping.
We love the social part of Bob with Shoutouts and Kudos, and polls are also an essential part. These features help us create a sense of community for everyone.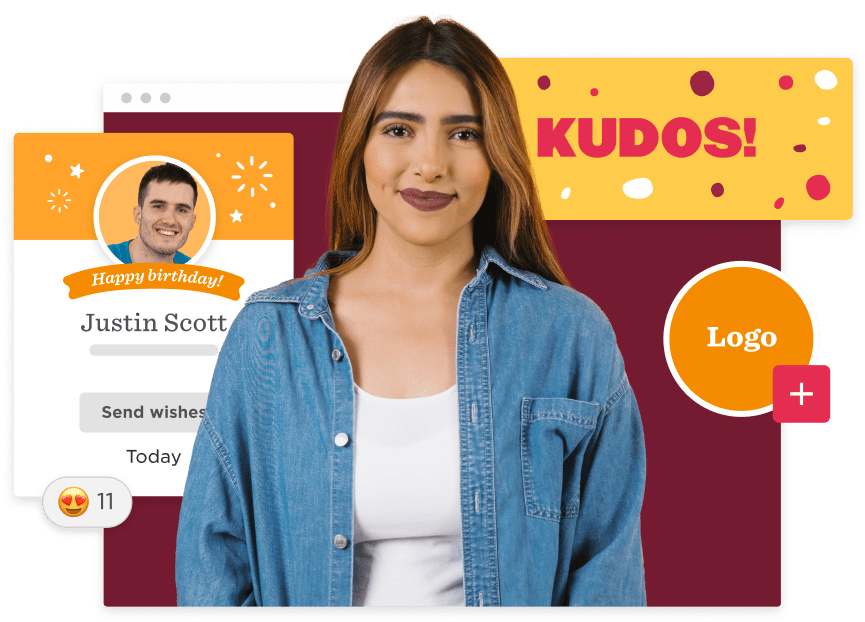 Create a community
Your people are your greatest asset, so show them that you appreciate and recognize them by celebrating their achievements and milestones. Create a culture where everyone feels a sense of belonging by sharing and reacting to company news, updates, and announcements. 
How does Bob help?

Post Shoutouts and Kudos to celebrate your people and their accomplishments.


Stay up to date on new joiners and congratulate peers who are celebrating birthdays and work anniversaries.




Brand Bob's social media-like homepage in your company's colors to represent your unique culture.




Create a quick poll to gain employee feedback on any topic, such as the location of your next offsite or what food to order for your next office lunch.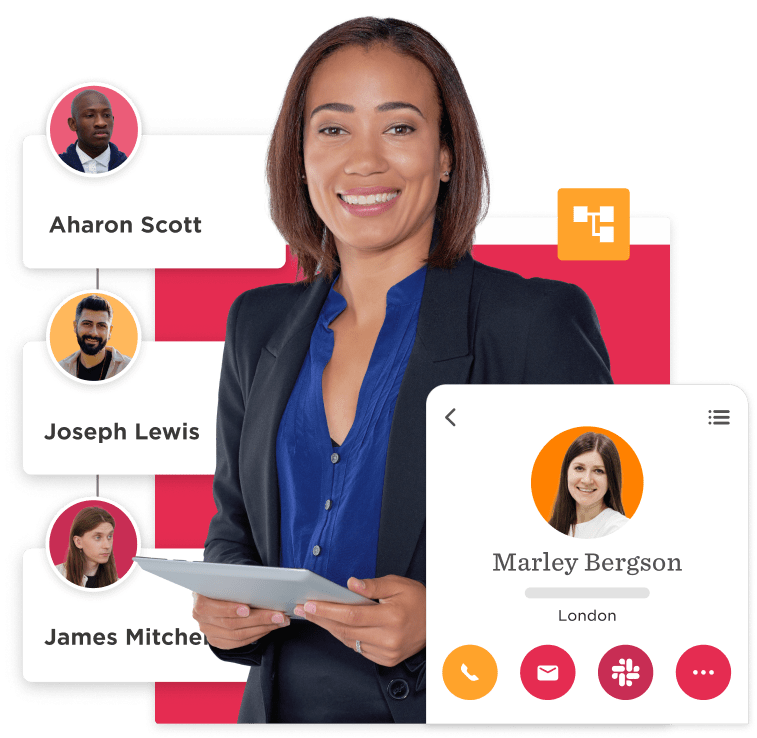 Nurture engagement
Creating a cohesive culture can be challenging when your people work around the globe, in different sites, or remotely. Lend a hand by providing tools that help them understand the company structure, get to know their peers, and foster relationships—wherever they're located.
How does Bob help?

Use Bob's Org Chart to view the company hierarchy and the relationships between people, teams, and departments.

Discover more about colleagues using Bob's People Directory, where you can search for employees, ​​view their photo and intro video, see their interests, and learn how to pronounce their name.


Create Clubs based on your people's hobbies, interests, sites, or any other grouping so they can find and connect to like-minded peers.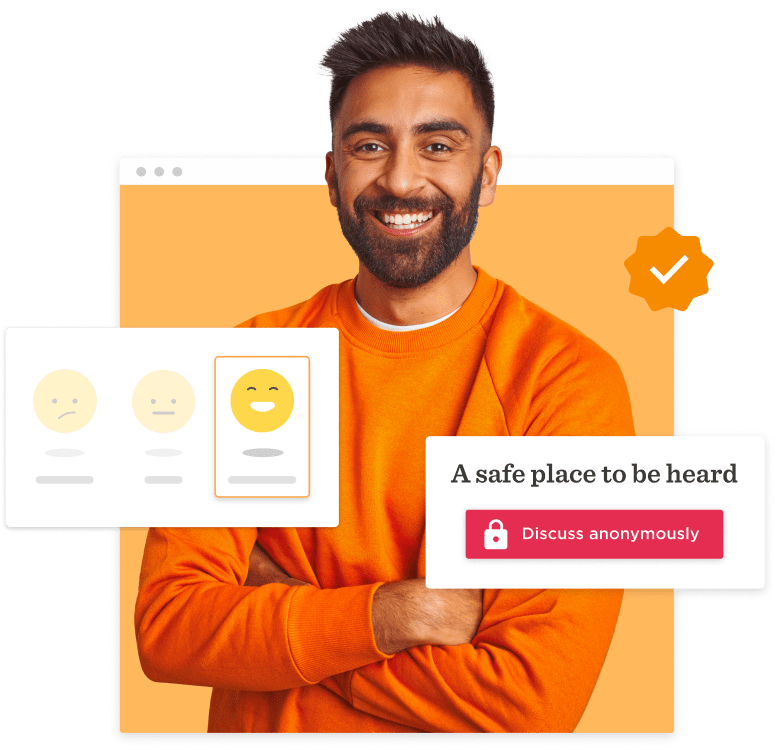 Invite feedback
Establishing an open door policy where your people can express themselves freely and without fear of retribution creates a safe and trusting culture. Run surveys to discover how your people feel about the workplace, DEI&B, benefits, or any other topic. Then, show them you're listening by acting on their feedback.
How does Bob help?

Set up employee lifecycle feedback surveys at different stages of the employee journey, such as after the first month, at the end of the probation period, and after one year.




Create anonymous surveys to ask your people about more sensitive topics and to encourage them to speak freely.

Leverage Your Voice, Bob's safe and anonymous platform for your people to report personal or general concerns, such as workplace misconduct, harassment, or conflicts with a manager, without fear of retribution.
When people started using Bob, we got really positive feedback, like, 'now I can see my team's schedule,' 'I can see people in the Org Chart,' 'it's really easy to use,' and, 'now I finally know who these people are.' Bob has also created discussions around Clubs and Hobbies which have opened new opportunities for people to connect.