Our HR platform is making a difference for smart businesses – and the people who work at them. We go way beyond HR automation to help managers really understand their people – and to help employees feel a sense of connection and belonging.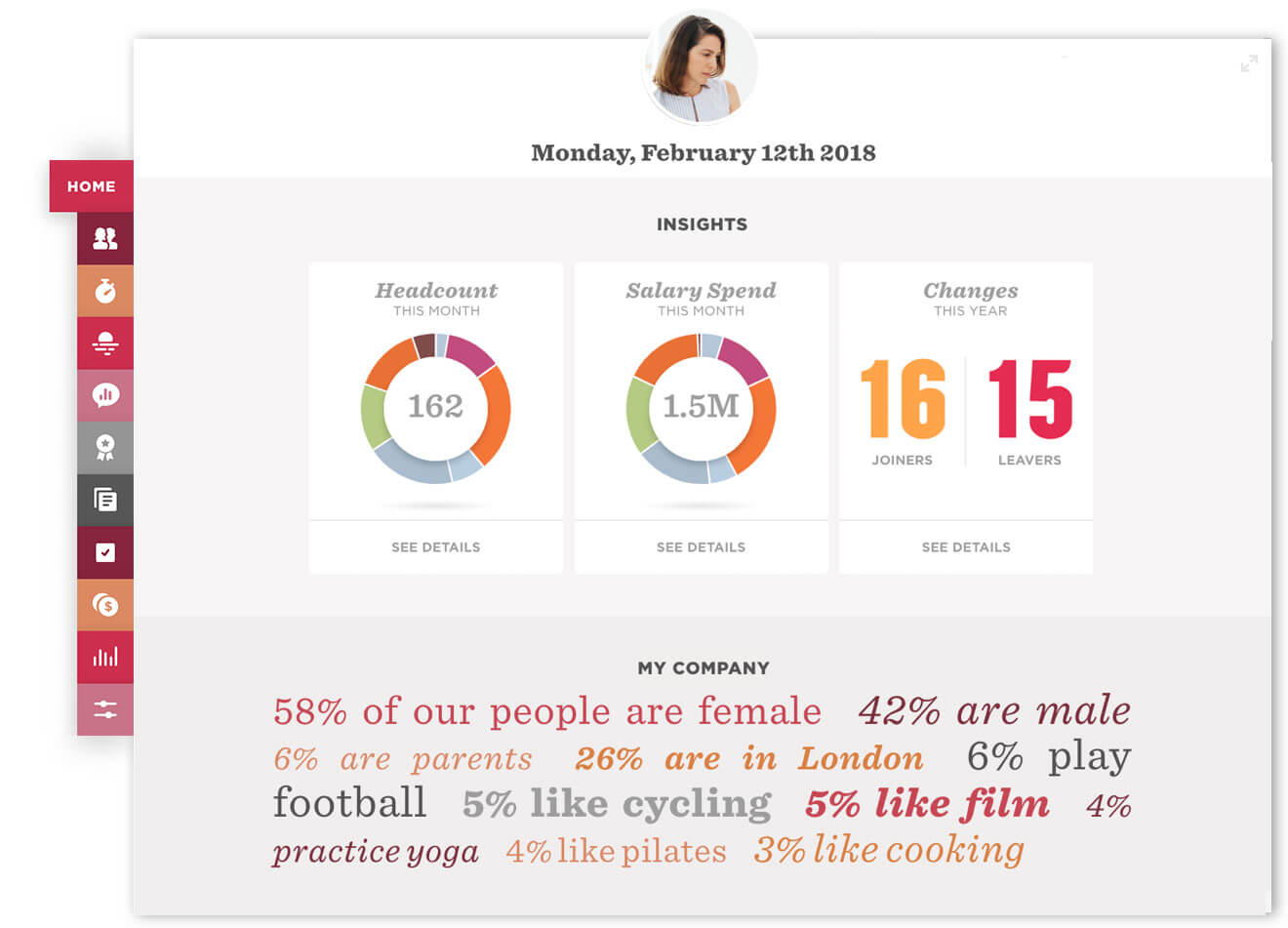 Bob's real-time organisational chart makes it easy to keep up with the latest developments in your company's structure. Bob's format clearly depicts the relationships between different people, jobs, and departments.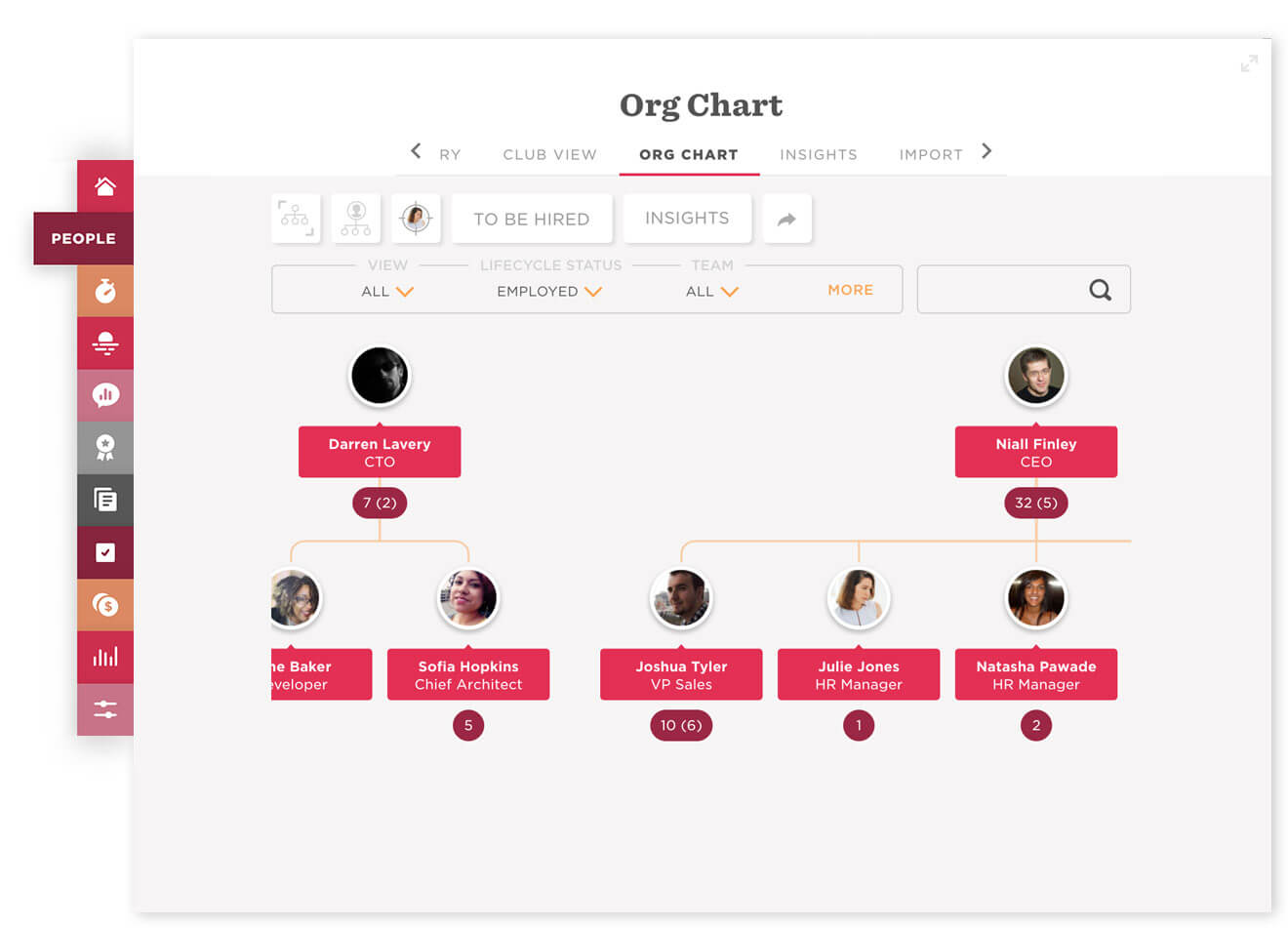 bob helps managers track the current attendance status of team members, making clashing vacation requests a thing of the past. My Time Off centralizes all employee attendance-related info in one place; makes the time off approval process quick and painless; and provides clear and current attendance data to employees.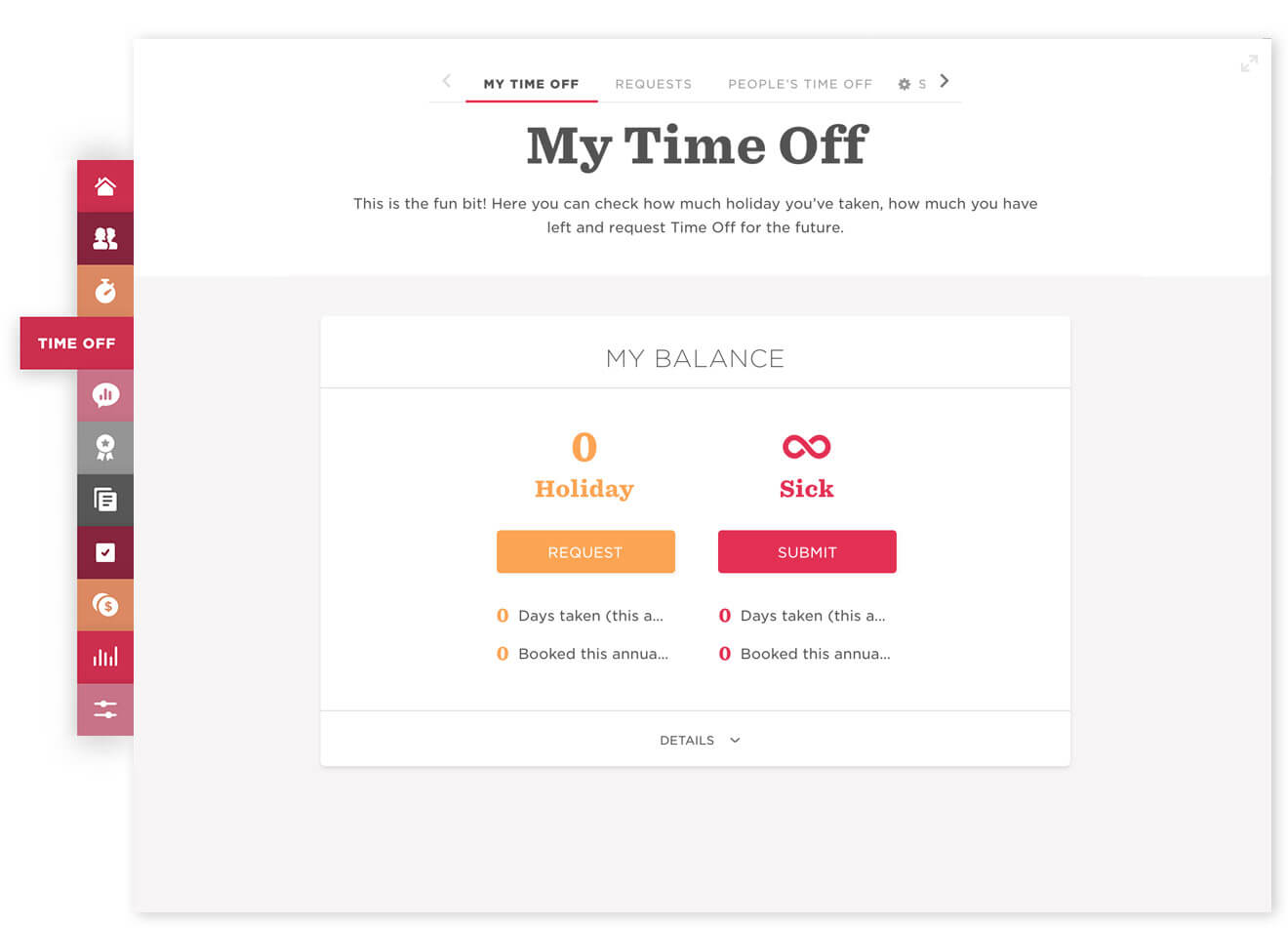 bob's data-driven surveys will provide you with a deep understanding of the people who make your business run. Validated by the latest research, our surveys will help you uncover employees' attitudes; increase employee engagement and make better decisions.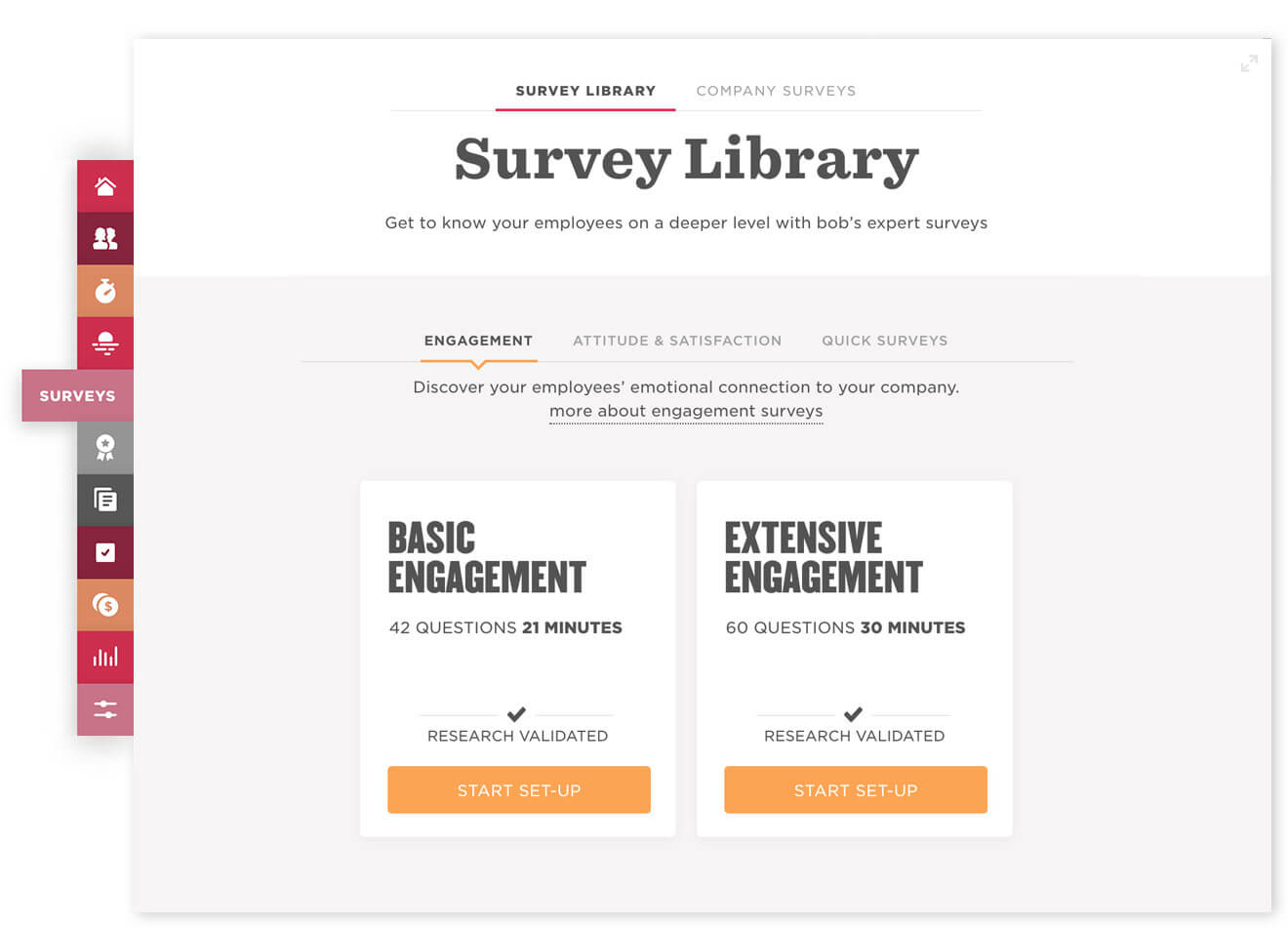 Bob gathers and keeps your vast array of documents in one system. With bob's documents module, all your people info is easily accessible from anywhere yet completely secure on the cloud. Also, once your documents are uploaded you can assign them by individual or group.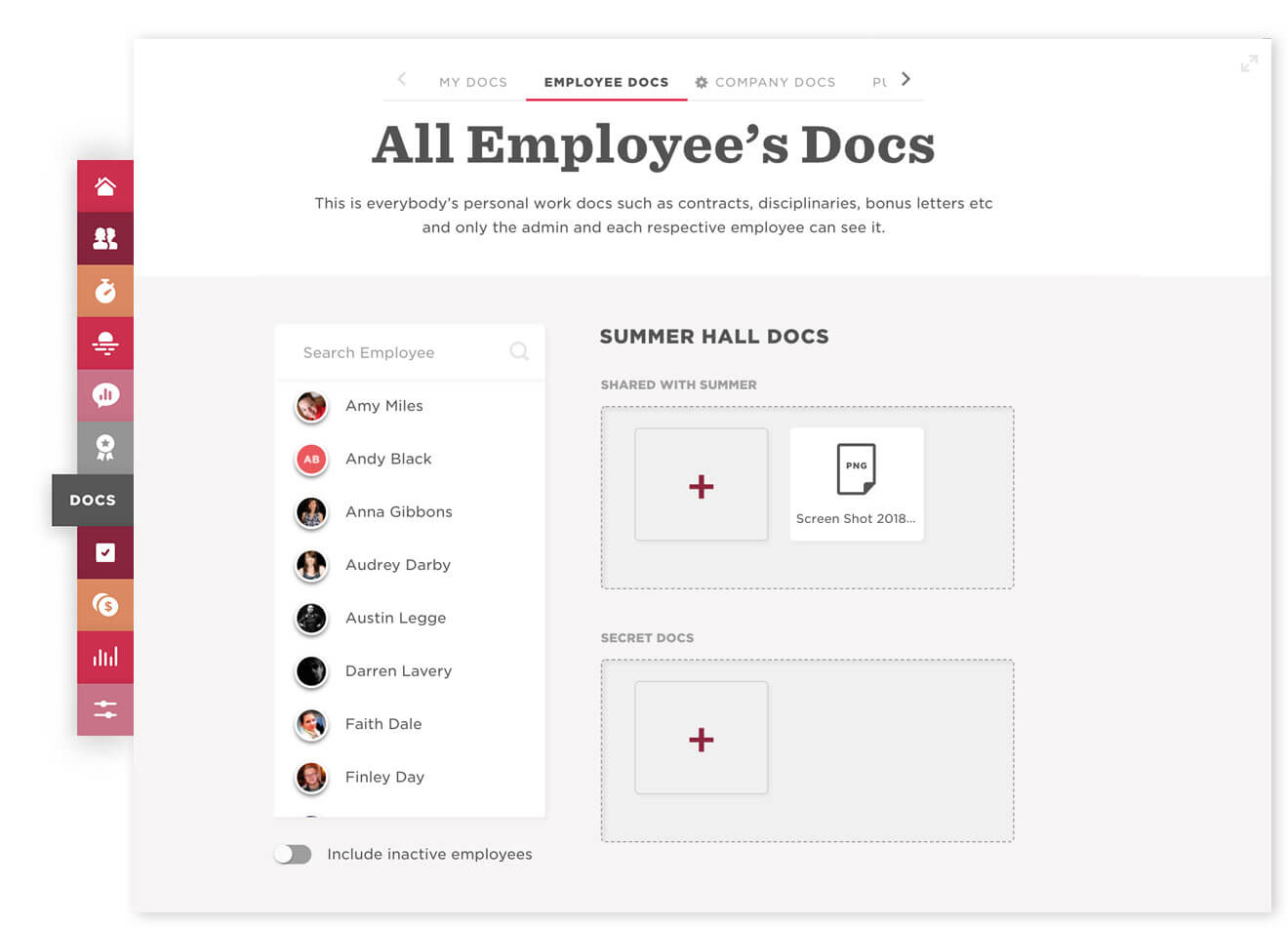 Unresolved workflow problems can ultimately threaten your company's profitability and revenue growth. The bob platform features a workflow automation module that empowers managers to get the most out of their employees while ensuring they can still focus on higher-level goals and projects.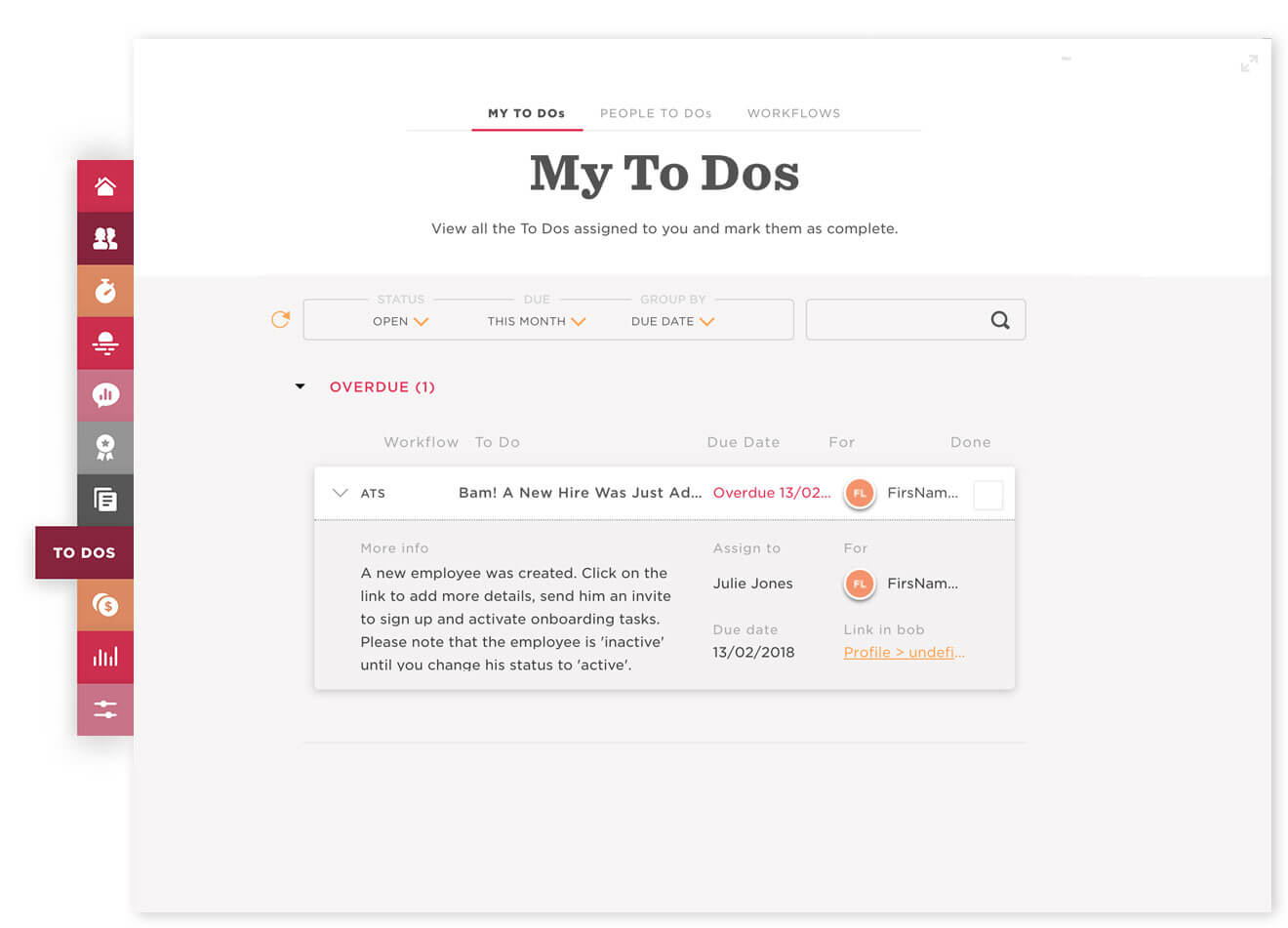 When it comes to keeping your employees happy, a flexible benefits package is crucial. Bob provides an array of pension plans, lifestyle perks, life insurance policies, income protection plans, critical illness coverages, and childcare vouchers that are easily accessible and understood.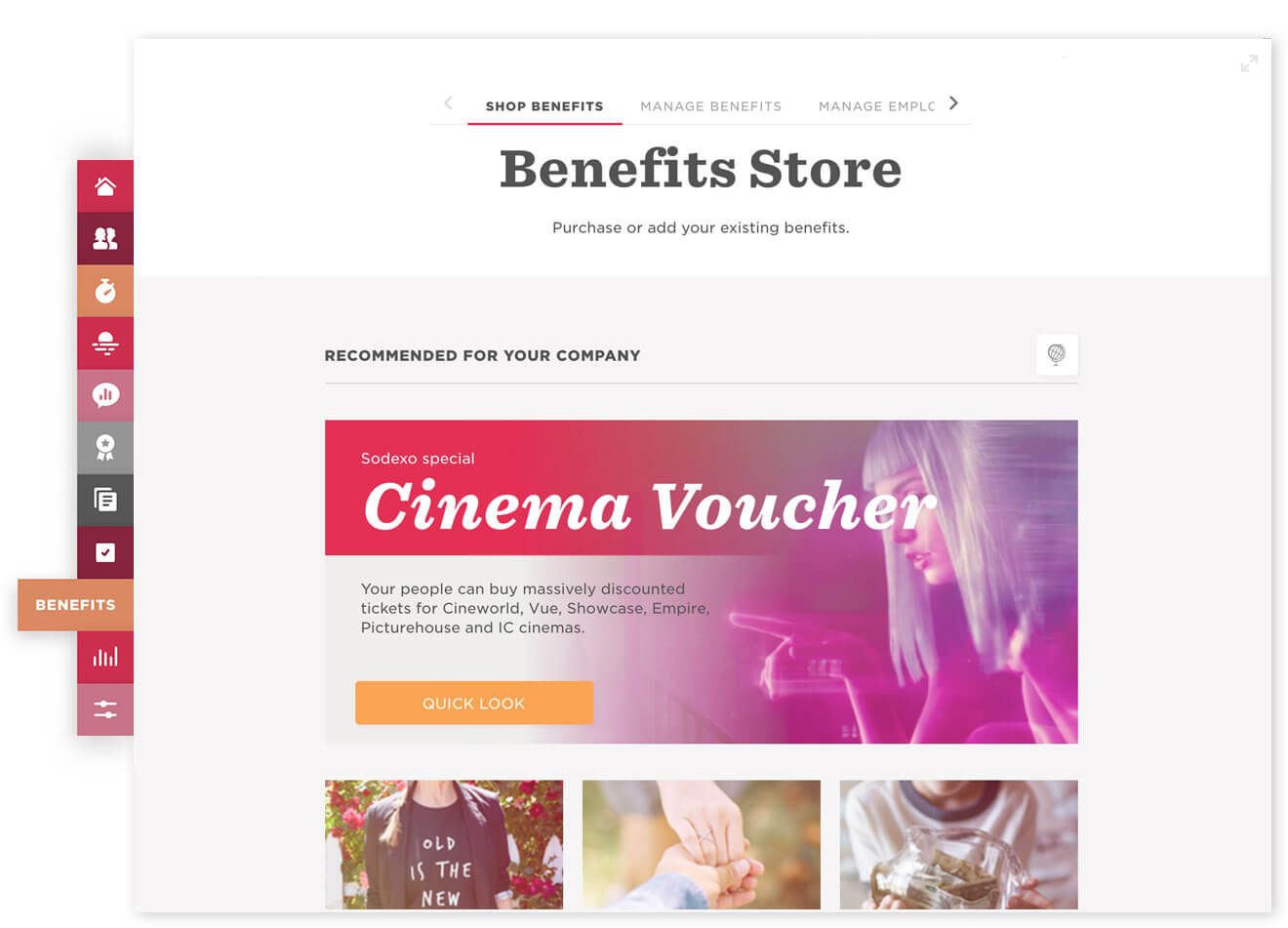 To save HR teams everywhere from constant report creation, bob keeps it simple. Choose your report - payroll, salary by department, holiday allowance spent - define and save it. Each time you want it, bob automatically updates the report with real-time data.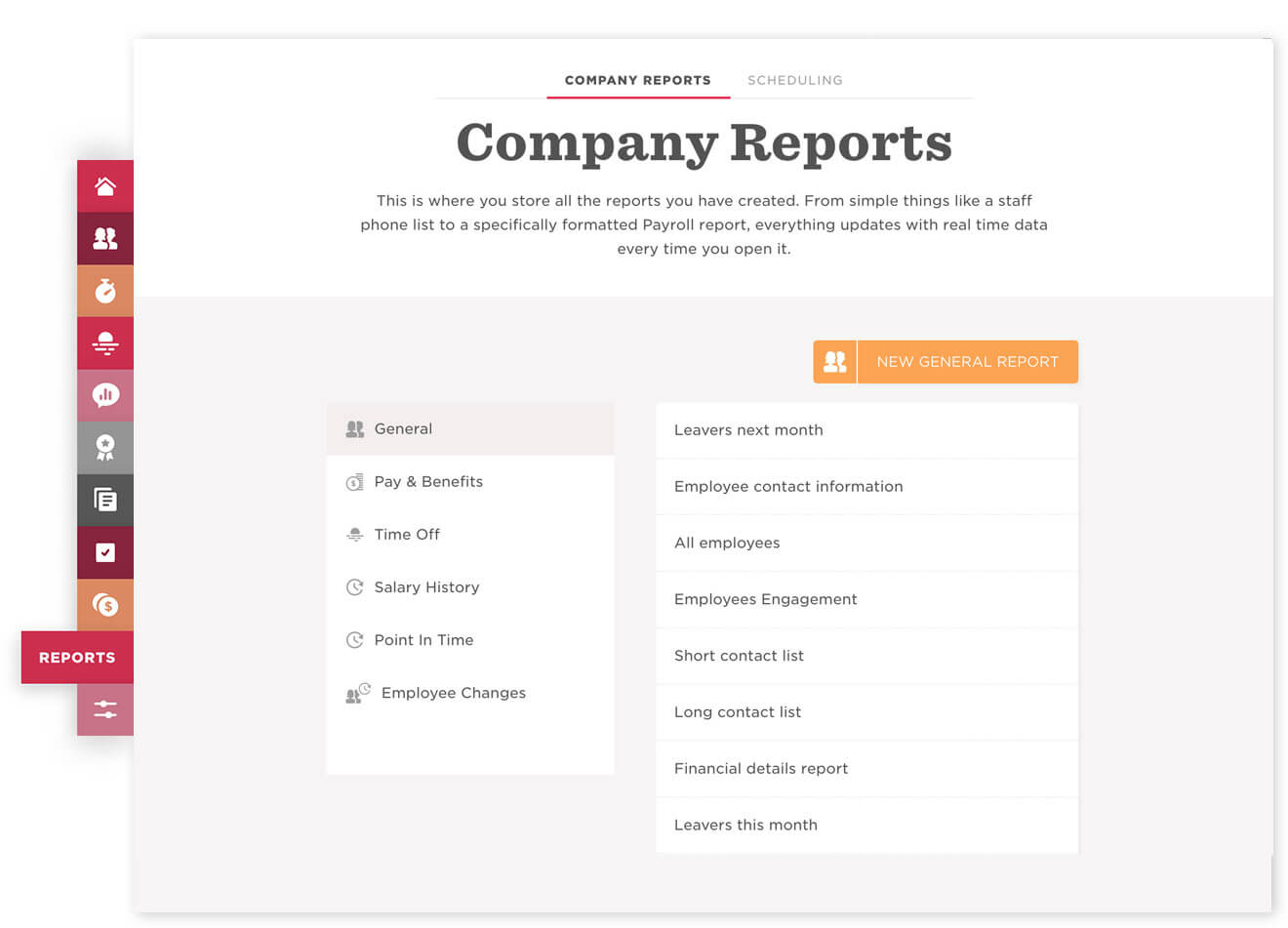 This is where you can put your company's unique stamp on our HR management platform. With just a few clicks, you can enter company details, such as location, logo, trading number, and incorporation date.