We go beyond HR automation to help managers really understand their people – and help employees feel a sense of connection and belonging.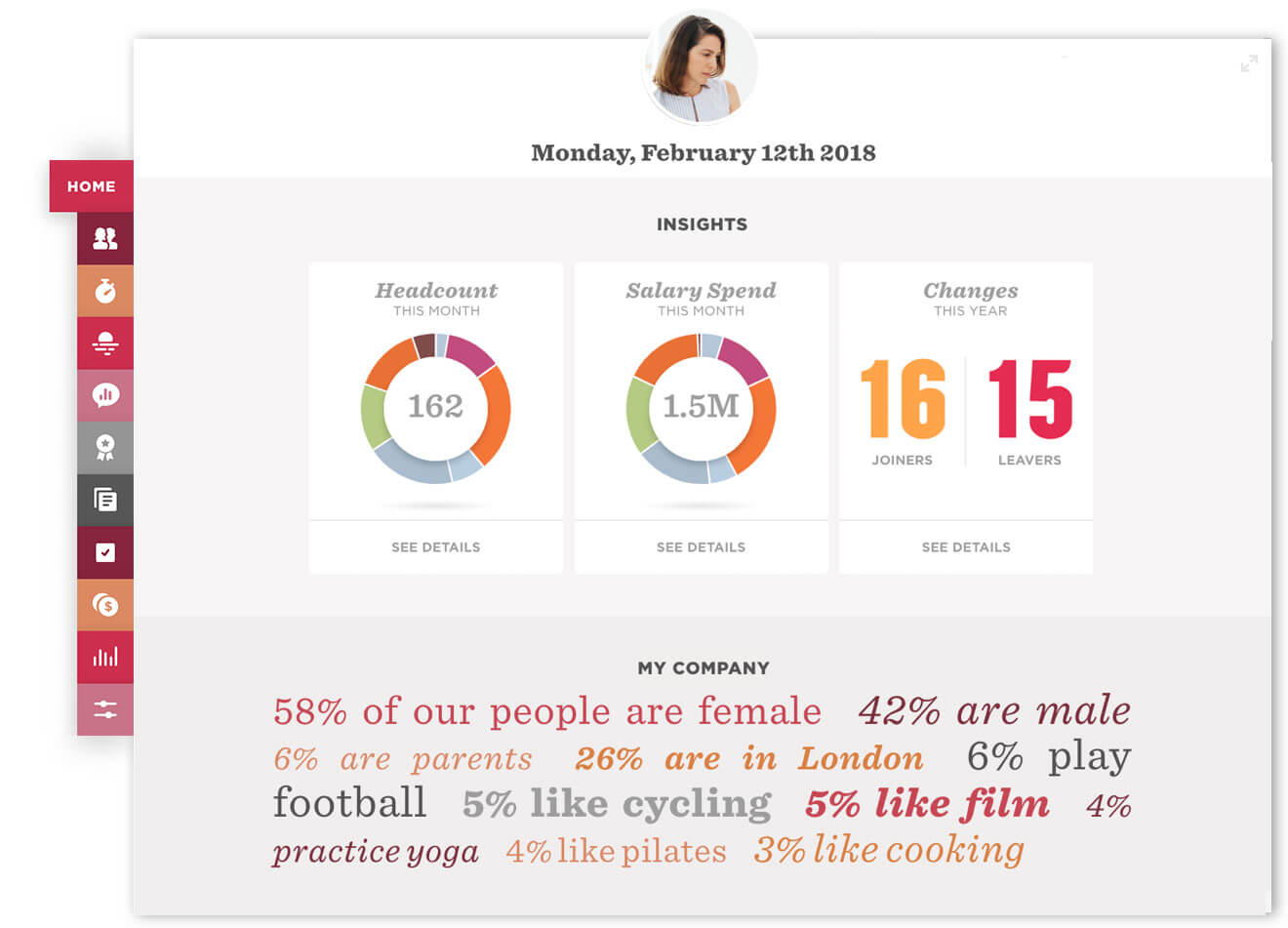 It's easy to stay on top of who's who with bob's real-time org charts. With just one click you can start exploring the relationships between people and teams, job levels and reporting structures, even salary, and age. bob's club view brings employee profiles to life, helping people connect.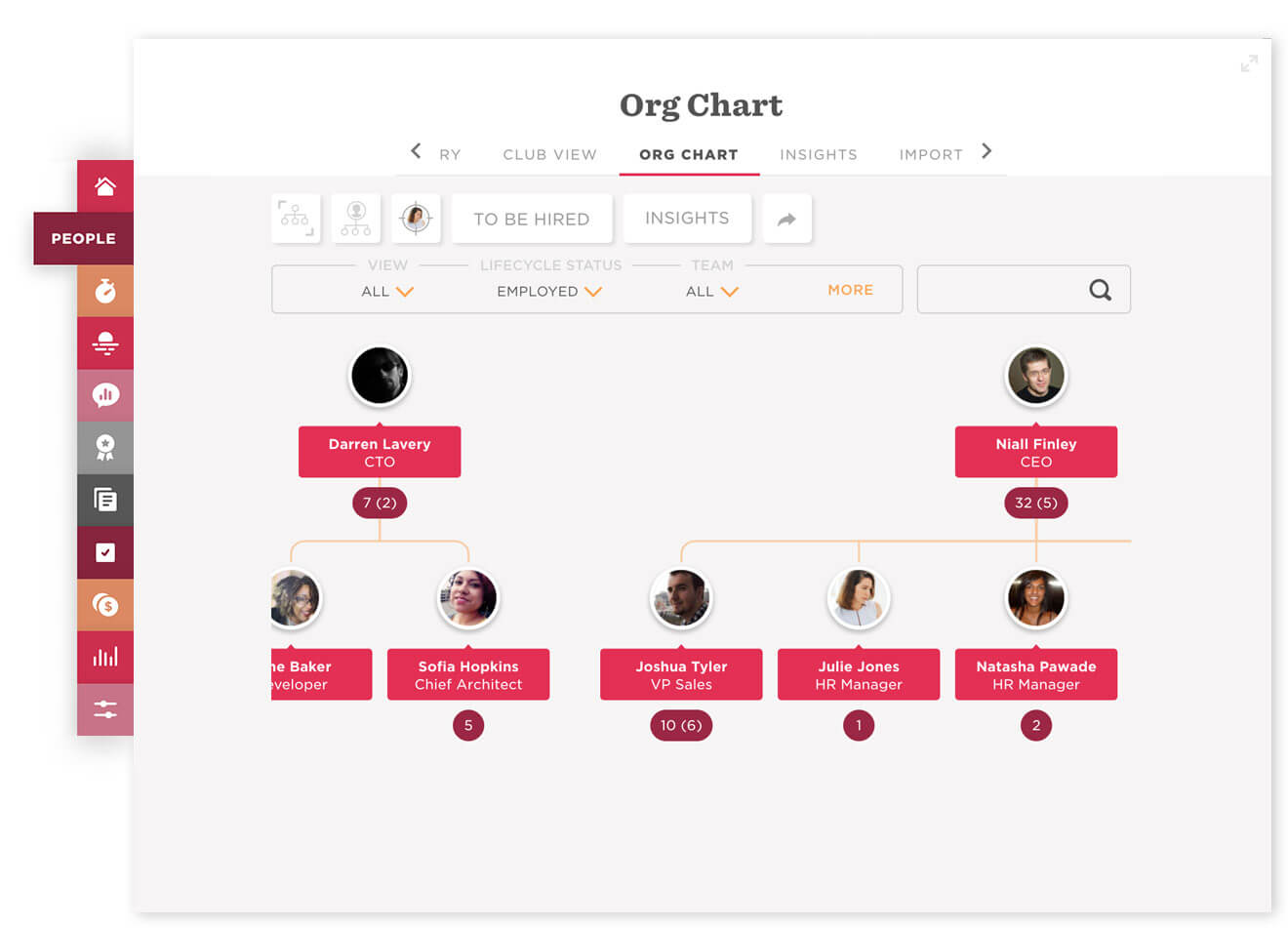 Tracking attendance with bob is so easy that time off conflicts are a thing of the past. Managers can slice attendance data in different ways, and review booked time off in a calendar view. In My Time Off, employees can see a current snapshot of their attendance, and get requests approved quickly.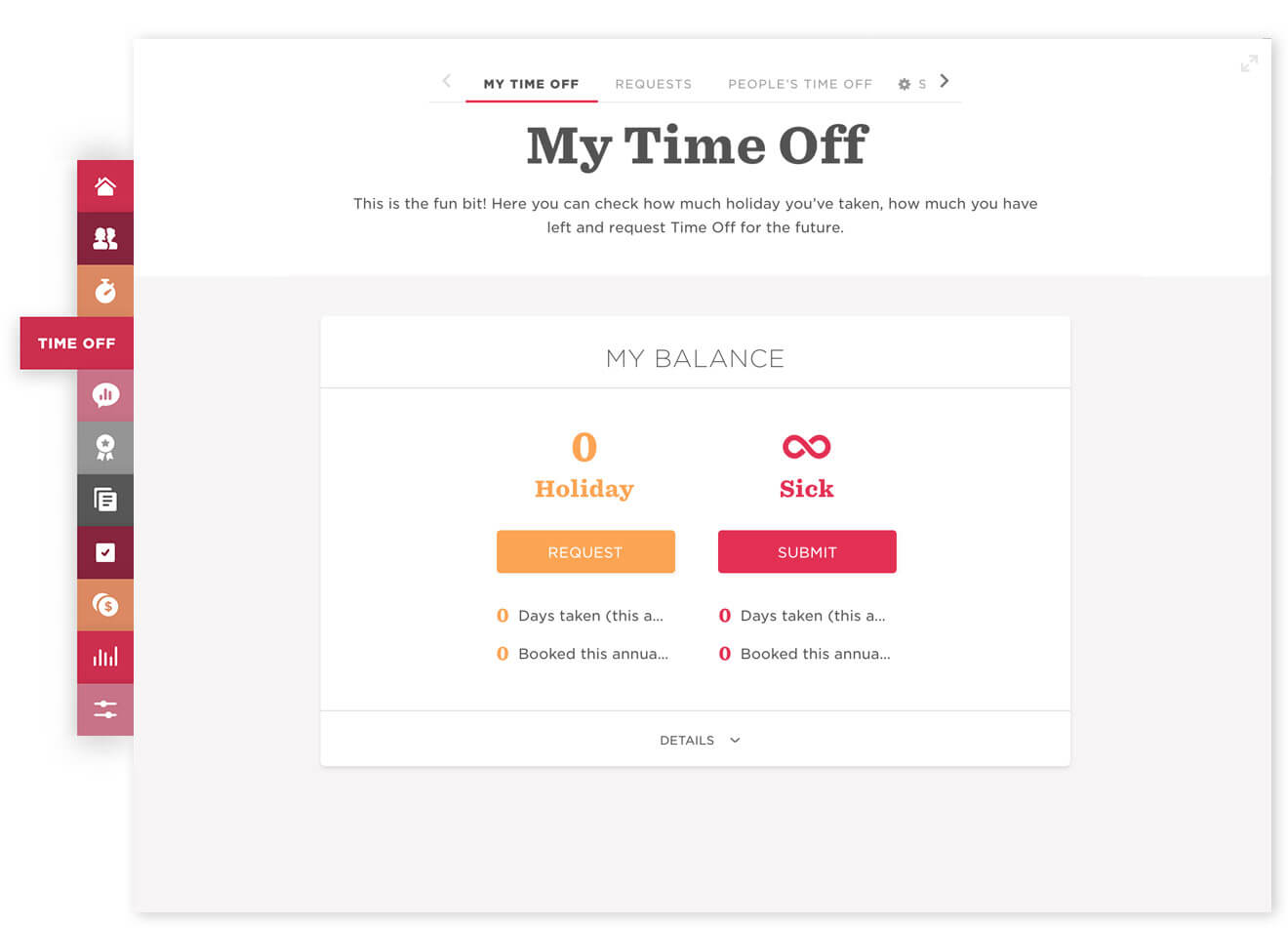 bob's data-driven surveys help you really understand the people who make your business tick. Validated by the latest research, our surveys will help you uncover employees' attitudes, and make sounder decisions. Meanwhile, your people will feel empowered to weigh in on a regular basis.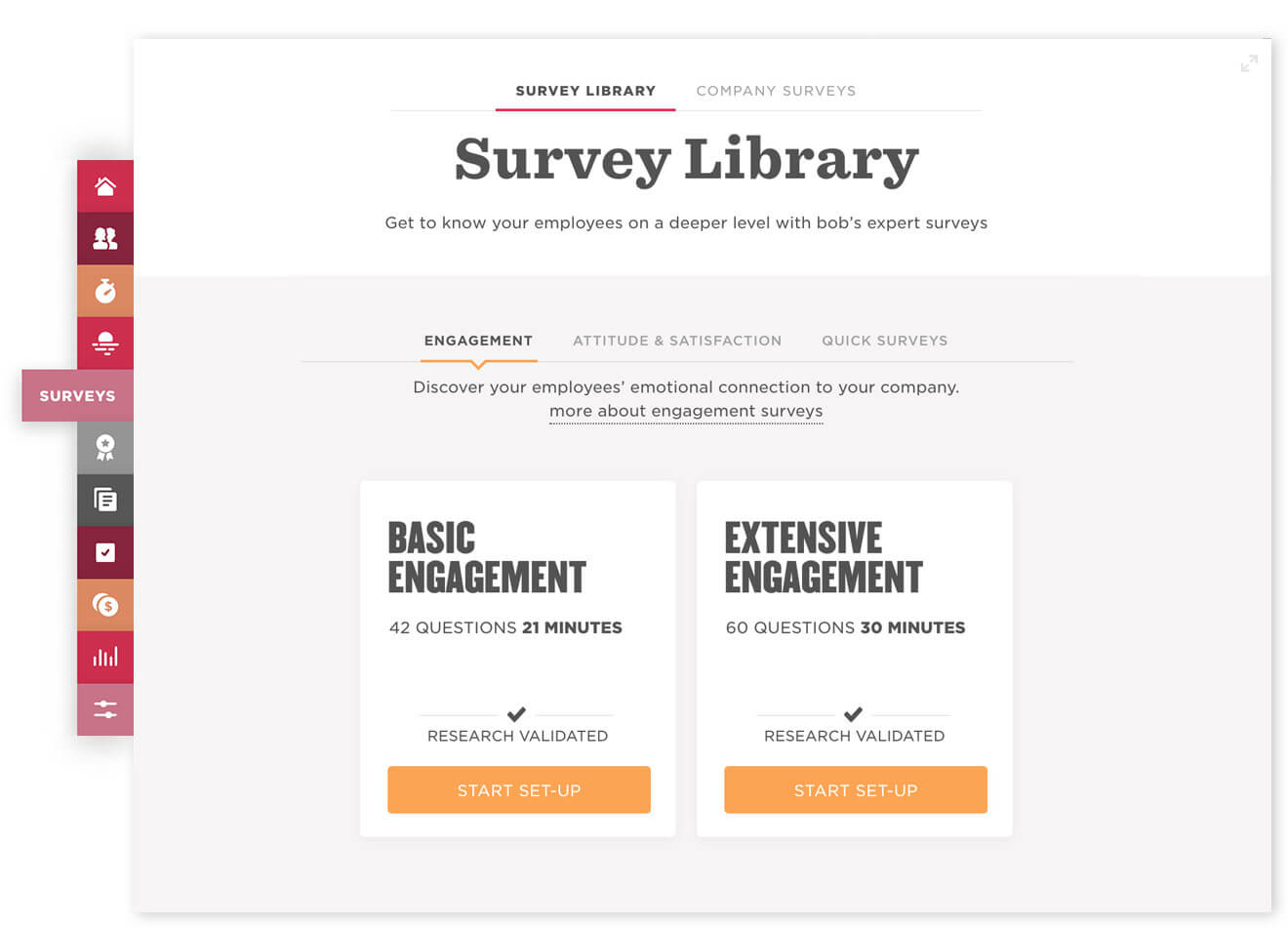 Store and share essential materials using bob's documents hub. It's easy to find key items for individuals and teams, as well as important company documents – all in one completely secure place.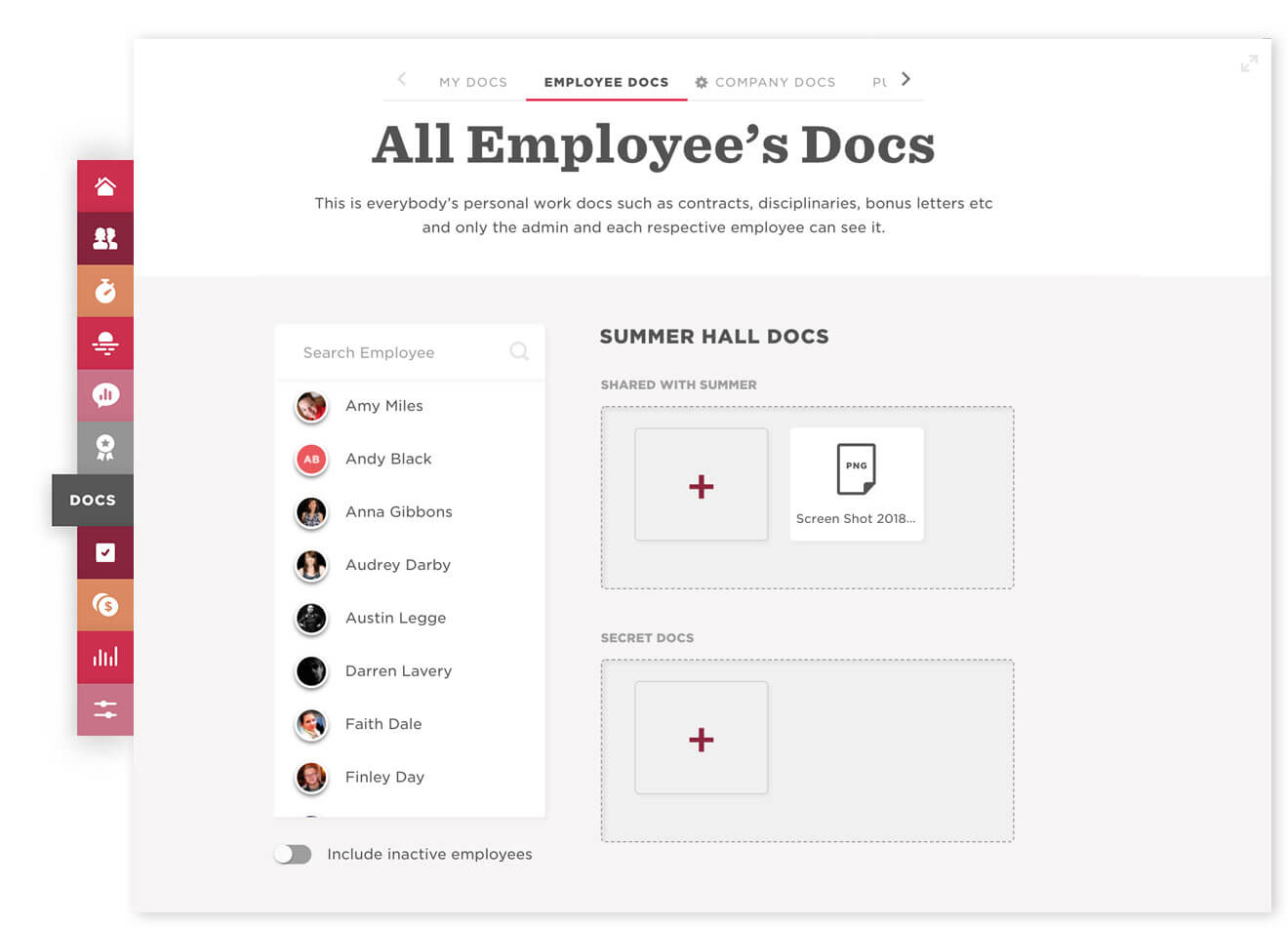 With bob's workflows, you can map out clear processes, give people useful reminders at the right time, and track real-time progress. No more bottlenecks; no more confusion.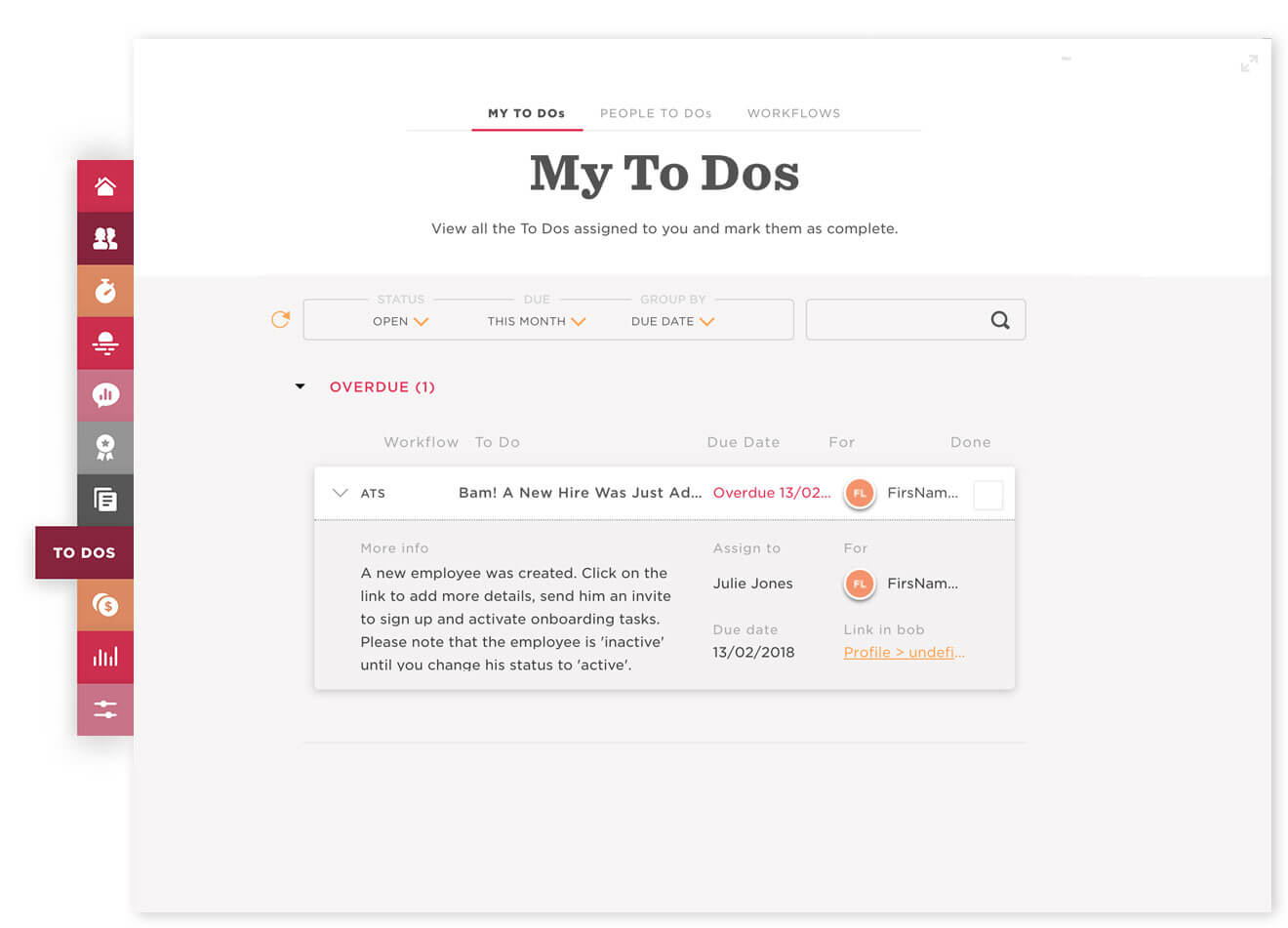 bob's benefits store helps you show people how much your company appreciates them. Pension plans, lifestyle perks, life insurance, income protection, and critical illness policies are all in one place. Now you can manage, use, and customise with ease.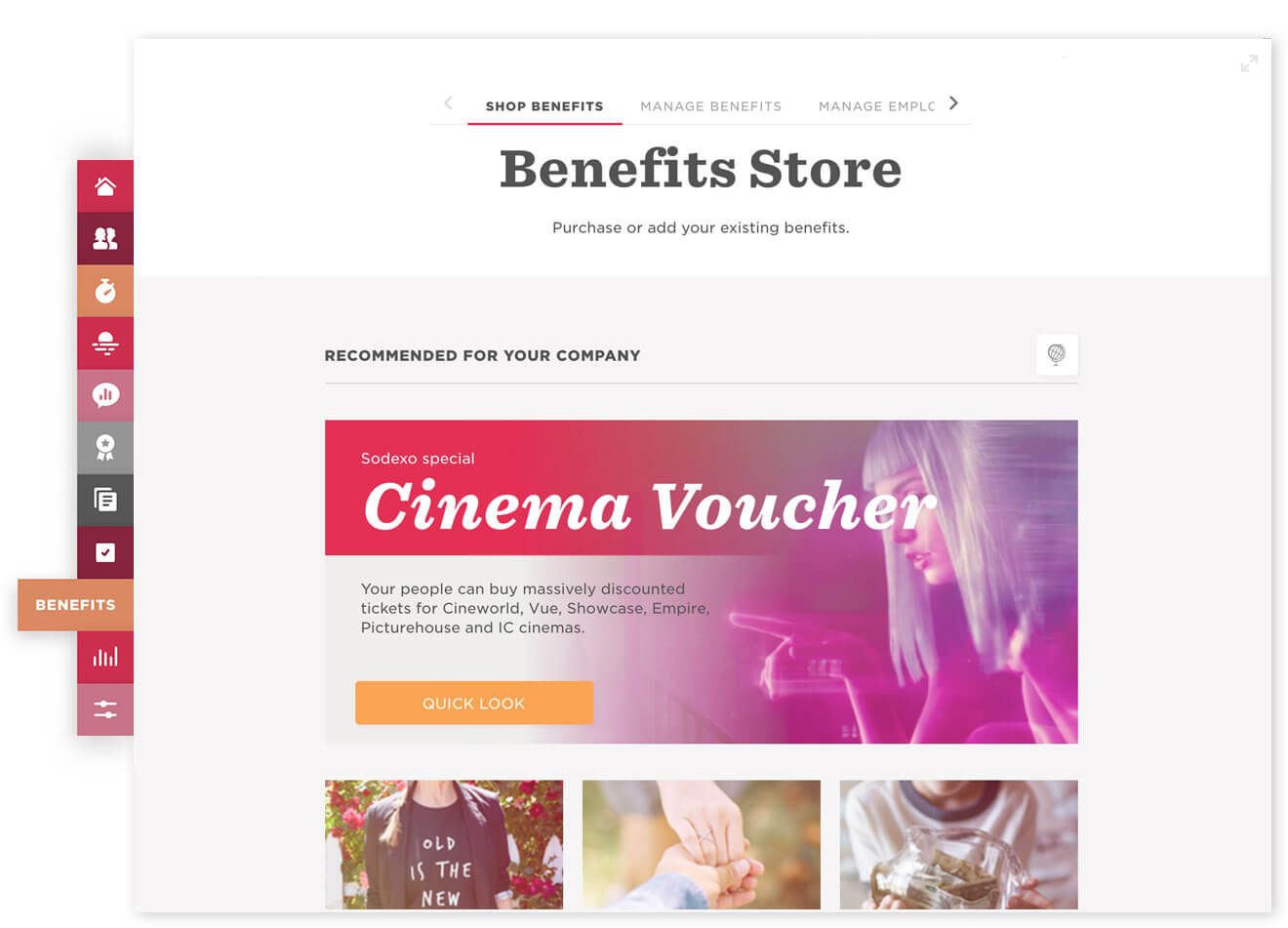 Say goodbye to endless reporting, and hello to bob. Just choose the data you want to include, such as payroll, salary by department or holiday allowance spent, then create and share. Save and schedule regular reports to keep everyone up to speed.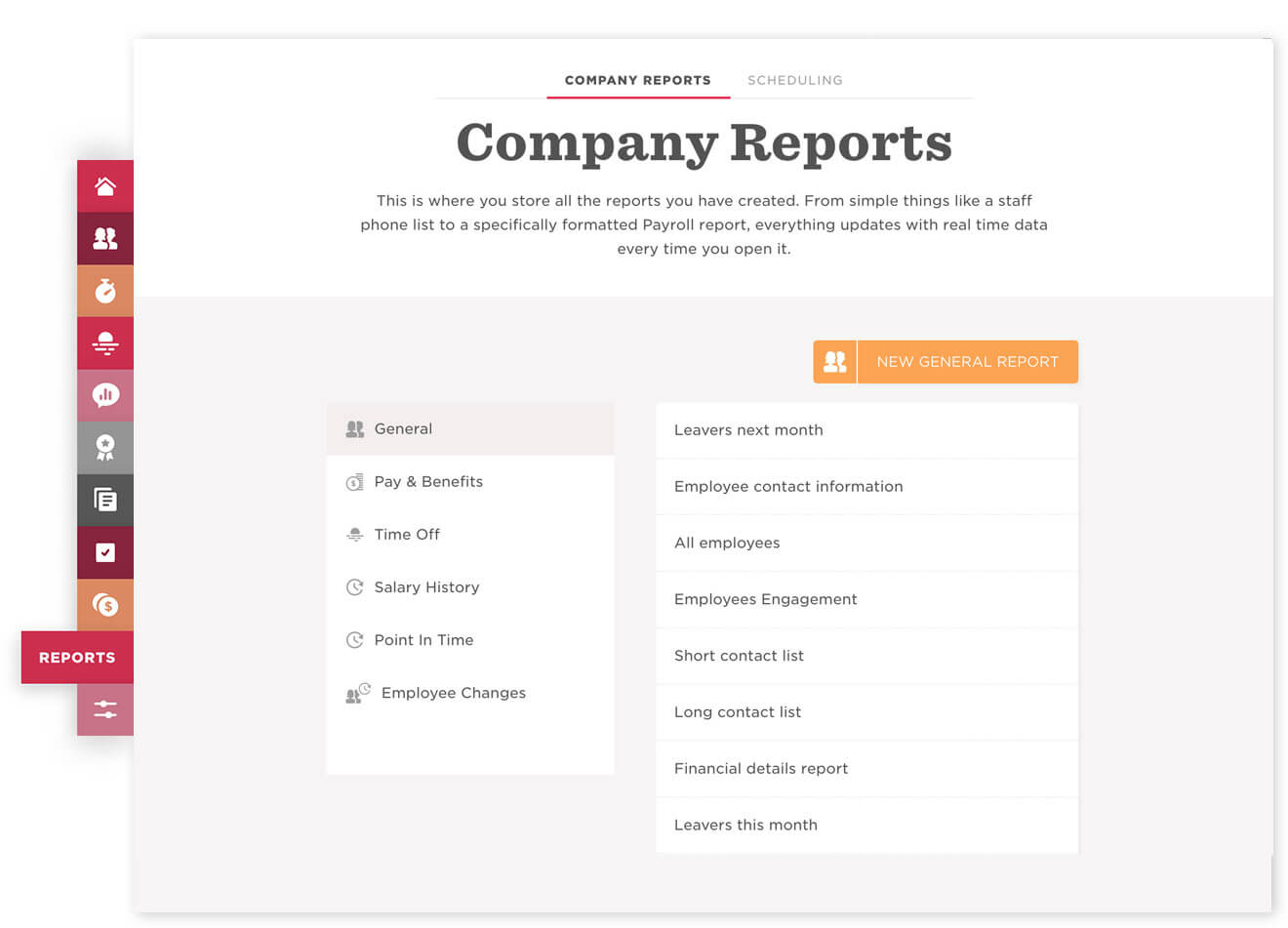 Put your company's stamp on bob. You can quickly customise things like date formats, key in your company info, and upload your logo.