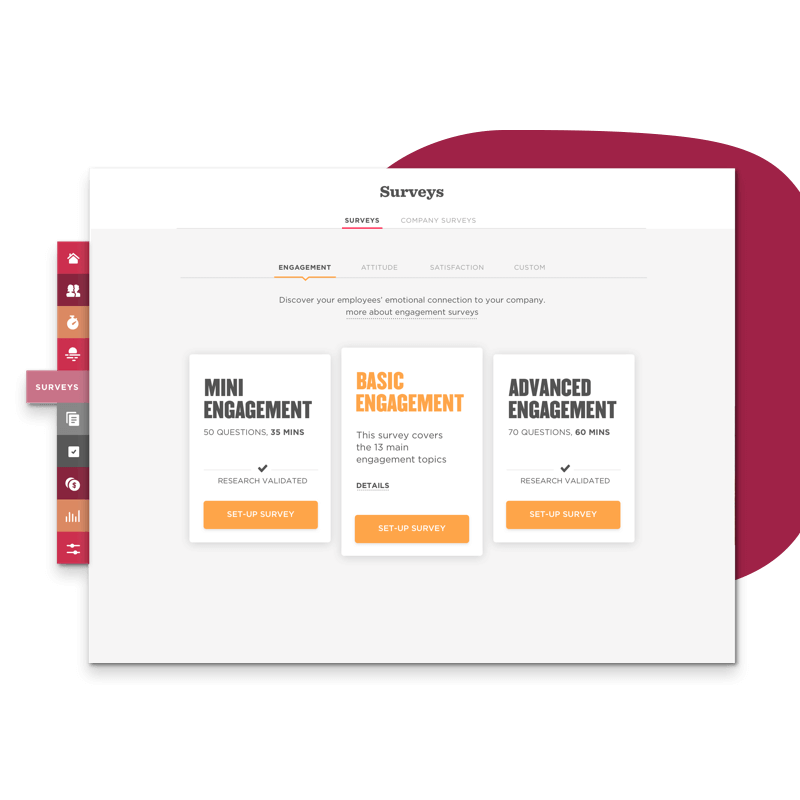 Engagement Surveys
Use real-time analytics to understand employees' attitudes and perceptions
Give your employees a platform for ongoing feedback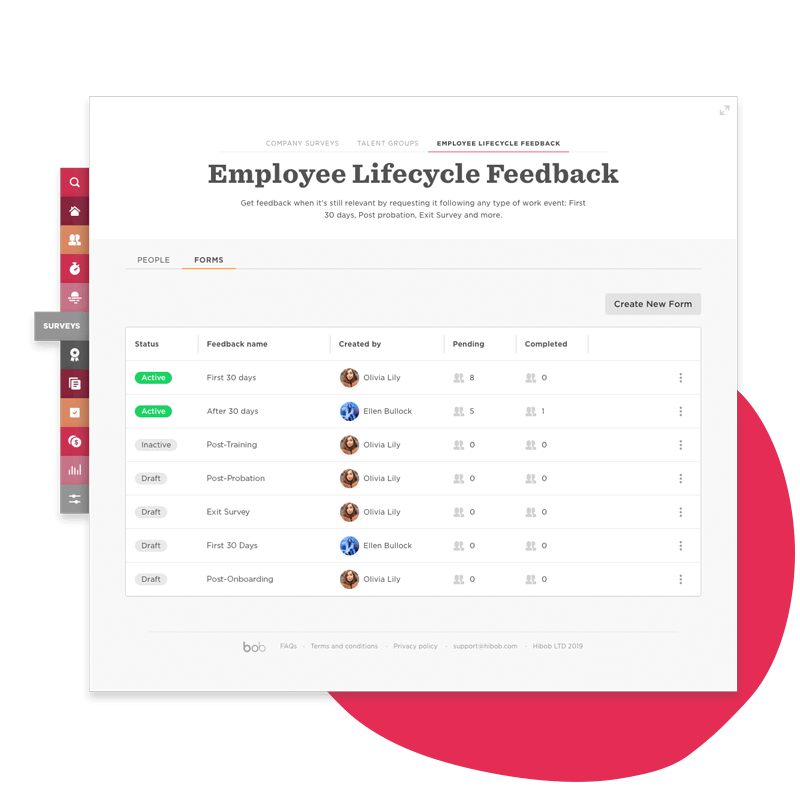 Employee Lifecycle Feedback
Track employee milestones and lifecycle events in real-time
Complete your feedback architecture and create a culture of being heard
Improve satisfaction and employee engagement with a 360 approach to employee experience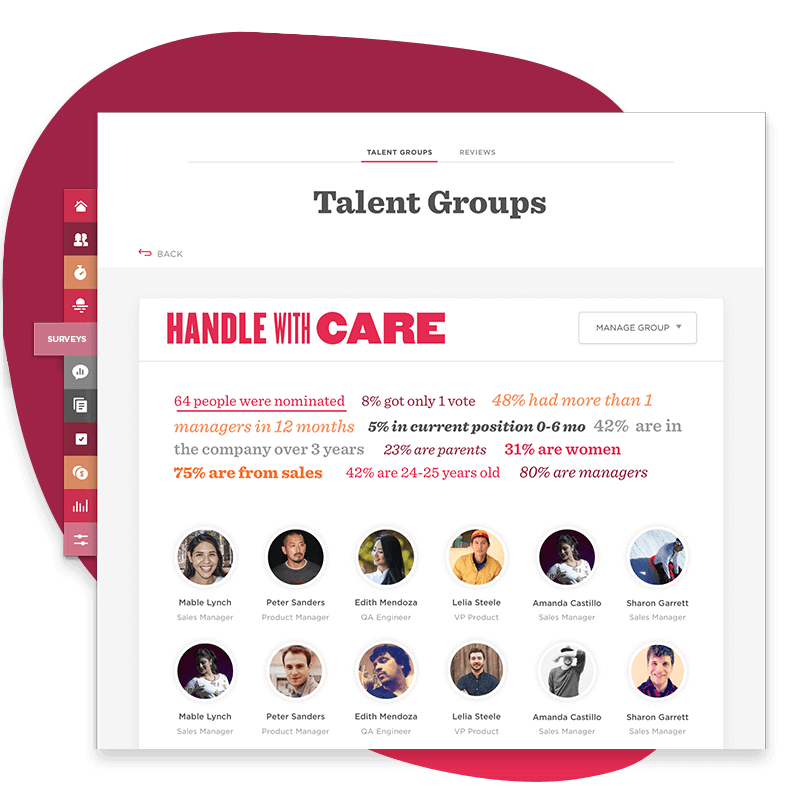 Talent Groups
Allow your directors, managers or all your employees to provide you with input on their peers so you can answer questions like: Who are your ambassadors? Who embodies your company's values?
No more labeling employees and comparing them by a single metric
Start asking some interesting questions – quickly and elegantly
See who gets endorsed and view diversity & risk-factor insights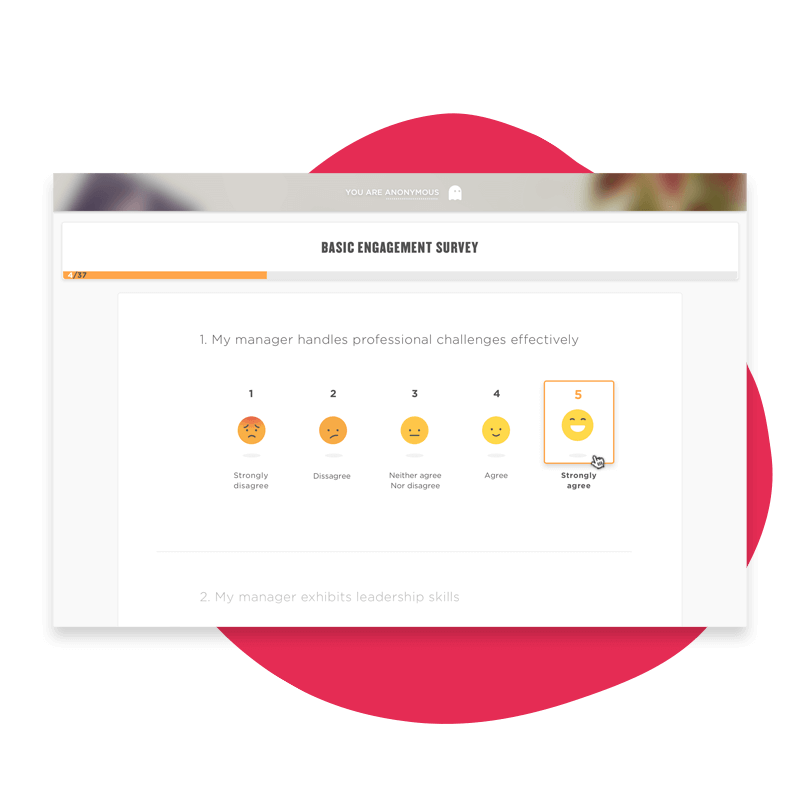 Attitude and Satisfaction Checks
Explore views on things like company communications, training, benefits and more
Base management decisions on evidence, not assumptions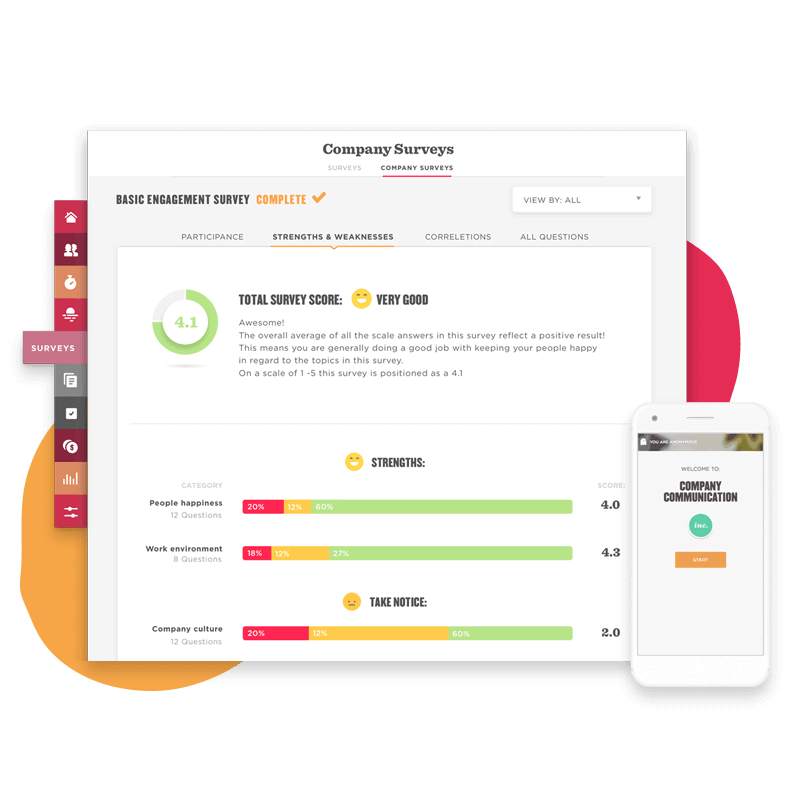 Results and Insights
Clever and flexible results dashboard

Slice and dice results for deeper insights by team, site, gender, and length of service, for example

Easy to look at patterns and possible correlations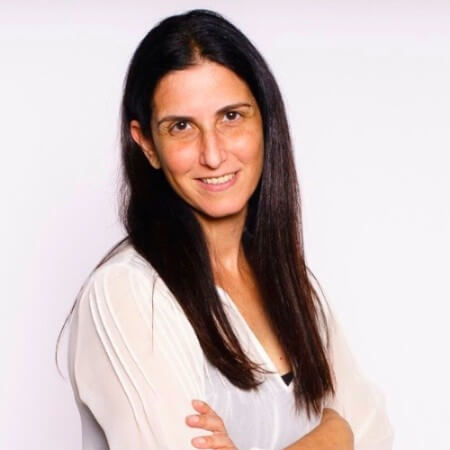 We've worked closely with bob to shape the system to our needs. Lately, we've begun to focus on revolutionizing our review process, which needed to be 100% personalized.
Lilit HagemeierHead of People, Zooz
MORE SUCCESS STORIES
explore more of bob's features
our latest Blog post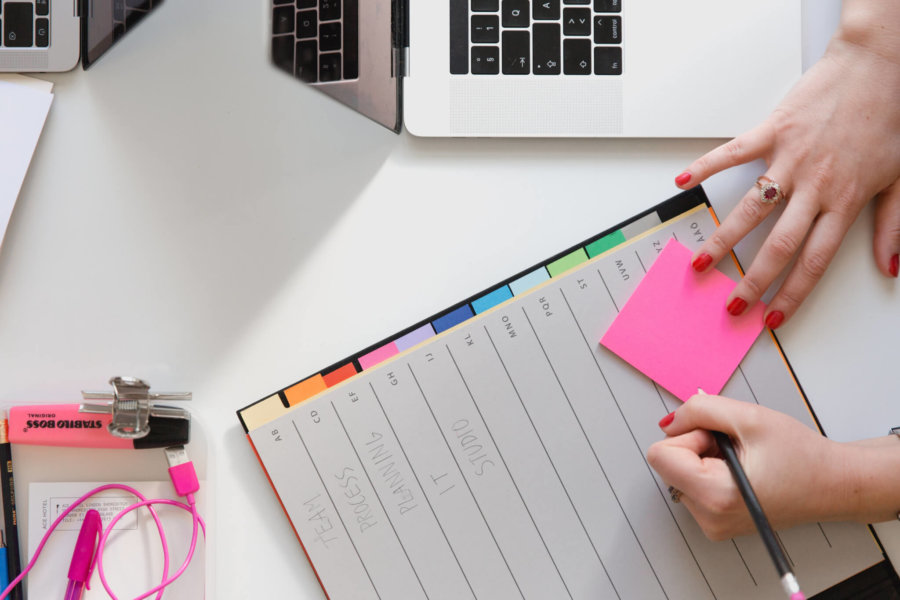 Why it's Best to Invest
in Automated Workflow Tools
Why not take advantage of an automation tool that could make your daily routine easier? Especially as workflows are no longer presented on paper as a tedious list of "things to do."
Read more
OUR LATEST NEWS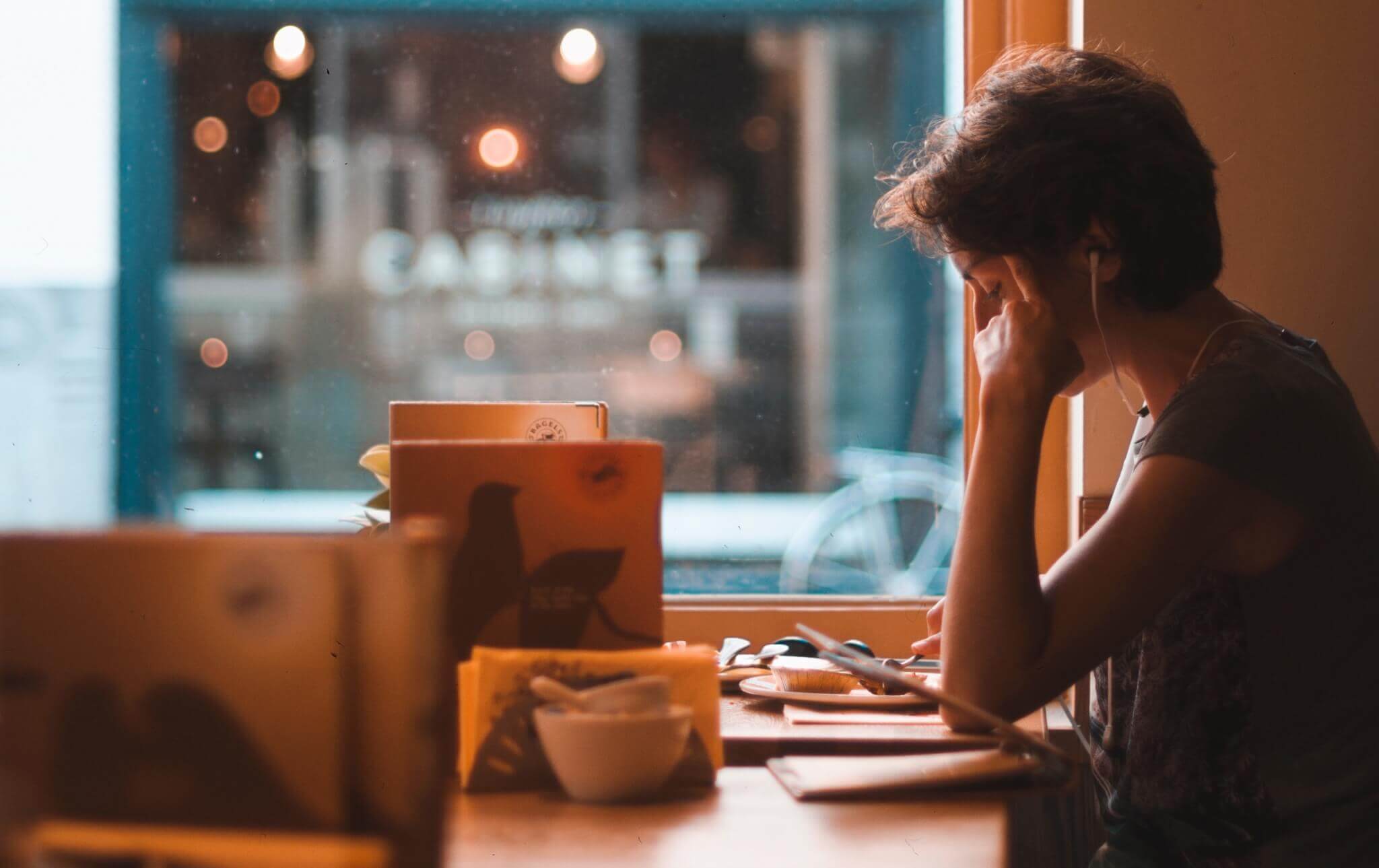 SHRM:
6 Ways to Boost
Employee Concentration
Experts have some tips on how to create a deep-work environment that will improve productivity and increase overall employee well-being.
Read more