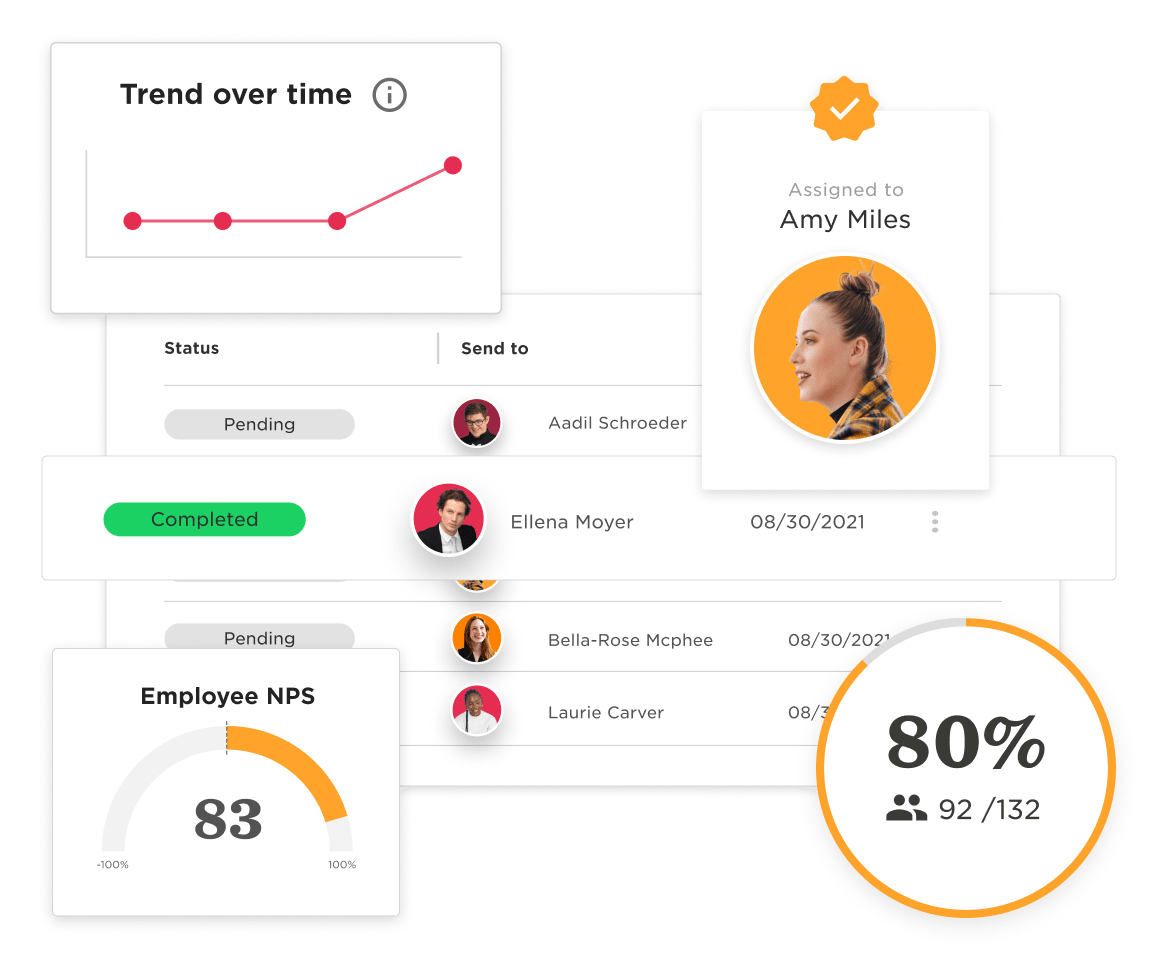 Listen to your people with
Focus on what matters most

634 reviews | 4.4
120 reviews | 4.6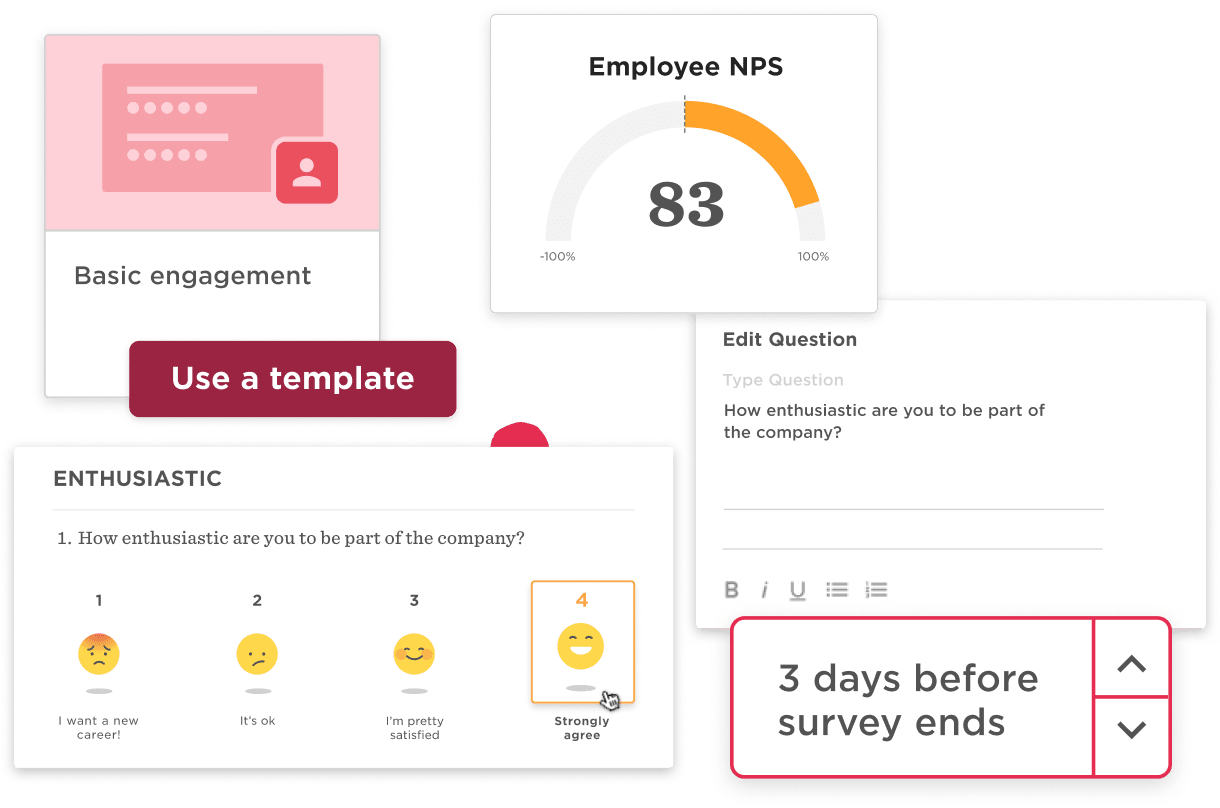 Company surveys
Uncover employee sentiment
Conduct anonymous surveys to gain authentic employee feedback, identify areas for improvement and stay in touch with your people. 
With Bob, setup is easy so you can focus on the results. Simply select one of the built-in templates or use your own. You can also include the standard question for attaining an eNPS (Employee Net Promoter Score) that measures employee satisfaction. Once the results are in, you can access highlights in a single dashboard or in a visual heatmap, with options to drill down into each question for a closer look. You can even share select results with managers to help them address the needs of their team.
In today's dynamic world of work, asking for regular feedback helps you stay current on employee morale and guides your action plans.
One, two, three, go!

→
Bob's engagement survey was spot on. It was really nicely done, and we run it every six months.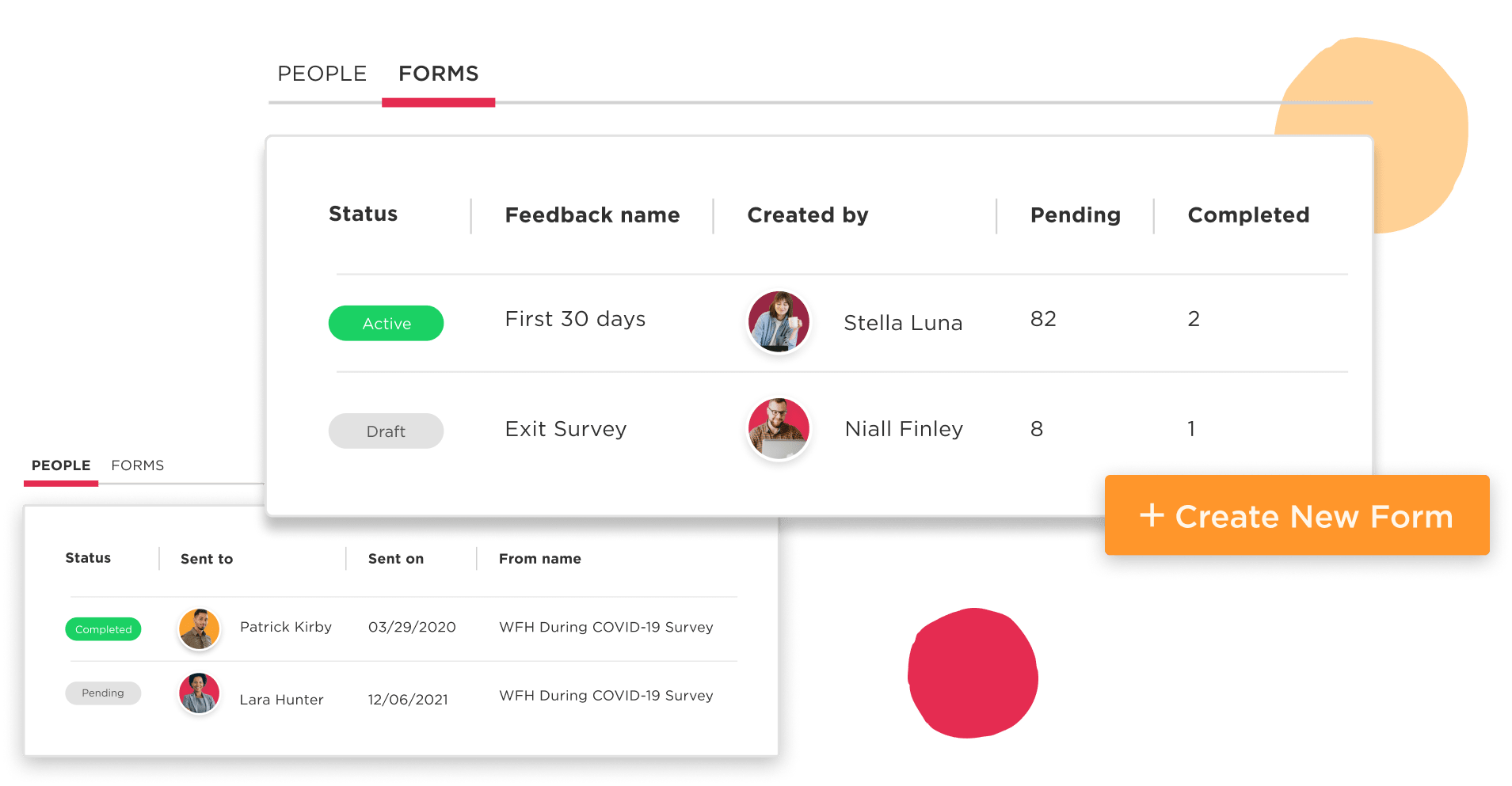 Employee lifecycle feedback
Check-in when it matters
Create a culture of being heard by collecting employee feedback at different milestones and lifecycle events. Use these surveys at the end of onboarding, on a first anniversary, or as part of offboarding as an exit interview to collect invaluable real-time insights and optimize your company processes. 
Learn more

→
The HR platform that sees the big picture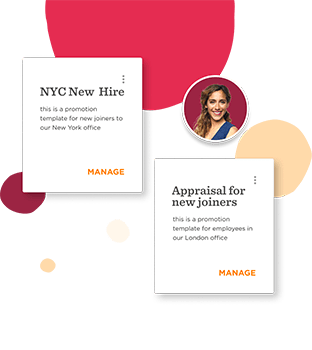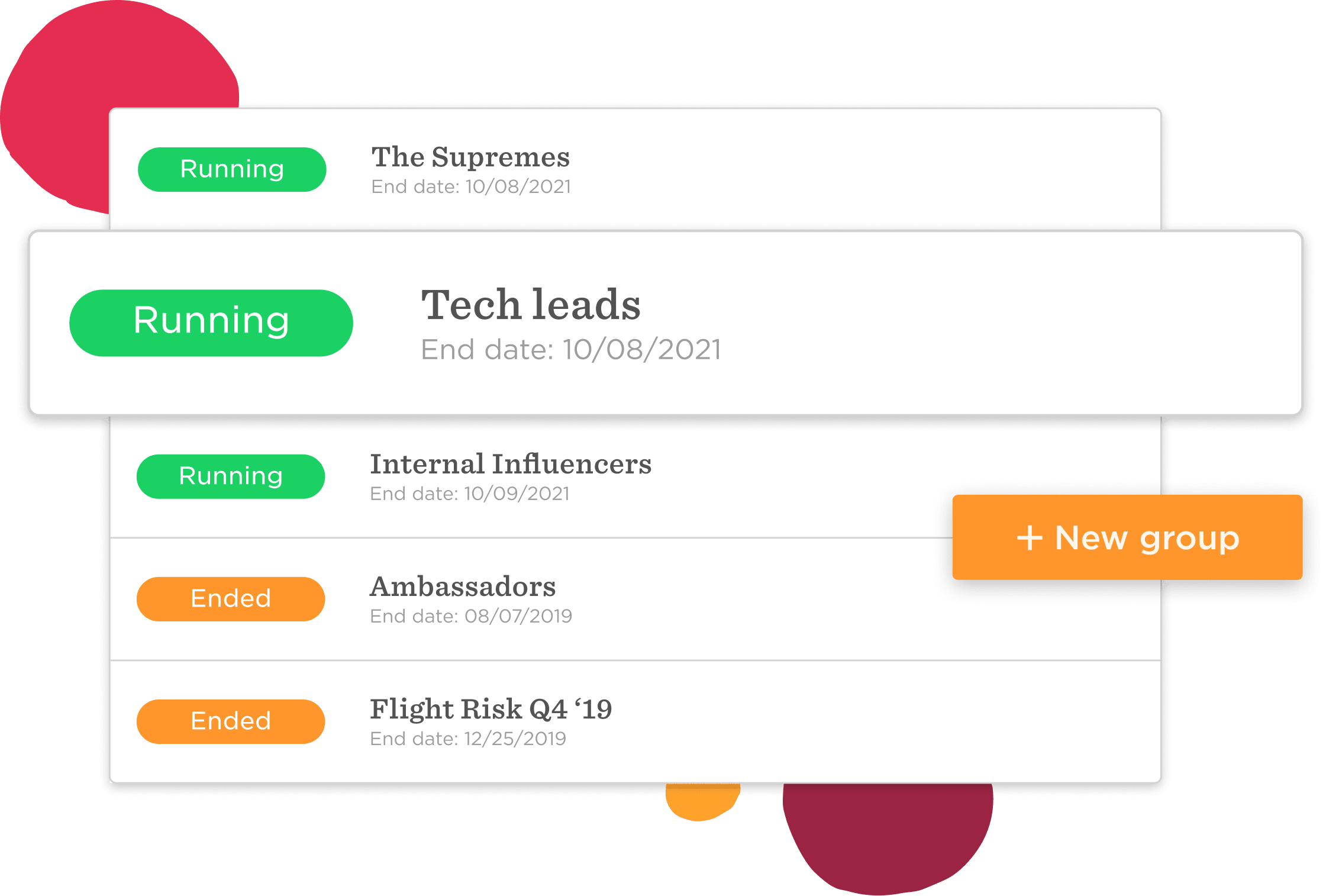 Talent groups
Get the lowdown
Discover more about your people by asking your managers or employees to answer questions such as: Who is your top motivator? Who are your ambassadors? Who embodies your company's values? 
Gain actionable insights into your employees without making assumptions or comparing them by a single metric. See who gets endorsed and who's at risk according to their peers. 
Let's go

→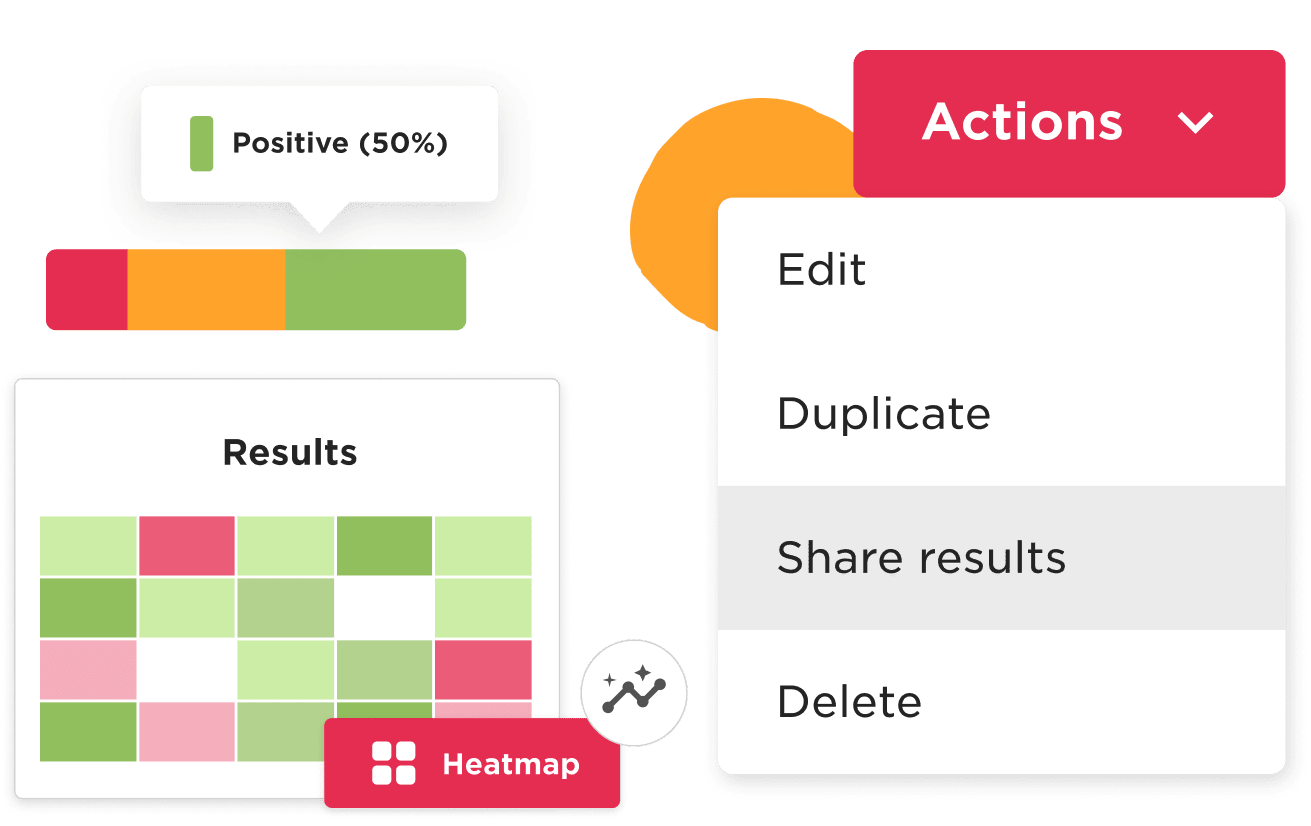 Deeper insights
Know what you don't know
Spend less time on setup and more time reviewing the results of your surveys. With a dashboard summary, response breakdown of the highest and lowest scoring questions, and a visual heatmap, Bob simplifies your insights so you can get the most out of your surveys. 
Easily identify strengths and weaknesses and issues that require attention. You can view a breakdown of how employees answered each category, question, and their average score. You can also compare the overall scores of different groups of your choice, such as sites or departments, to compare sentiment across your organization.  
Need to share results with team leads, managers, or C-level executives? Give them their own view including relevant results so they can take action.
Get started

→

Better understand your business and the people who make it run