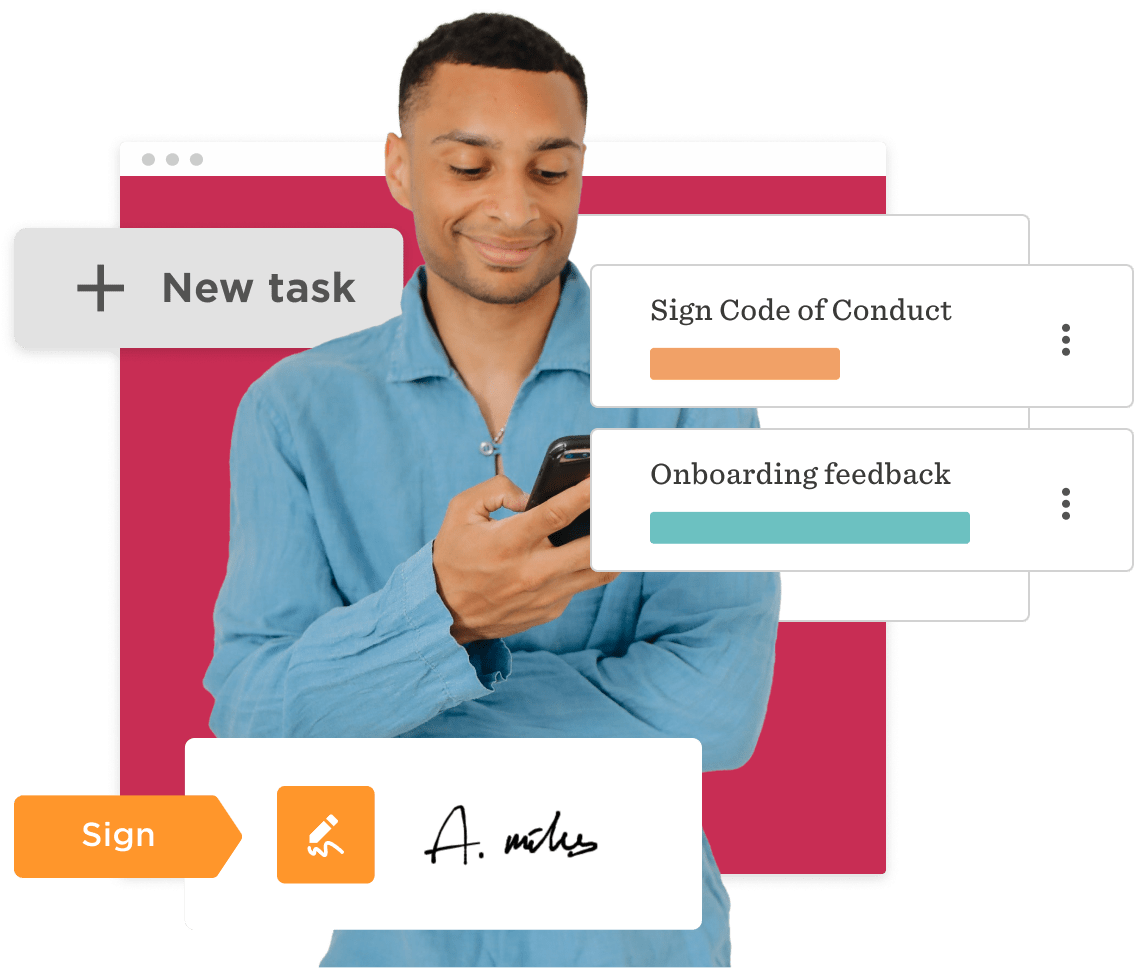 HR automation that's as agile as you are

533 reviews | 4.4
119 reviews | 4.6
Say bye to manual processes and hi to HR simplicity
As an HR professional, admin can take up hours of your day, leaving you with limited time for focusing on your people and strategy. Enter Bob's HR automation. From onboarding to offboarding and everything in between, set up reusable workflows for any process with tasks that cover every detail. Need to change course? With Bob, you can make changes to your workflows in minutes—no tech experience required.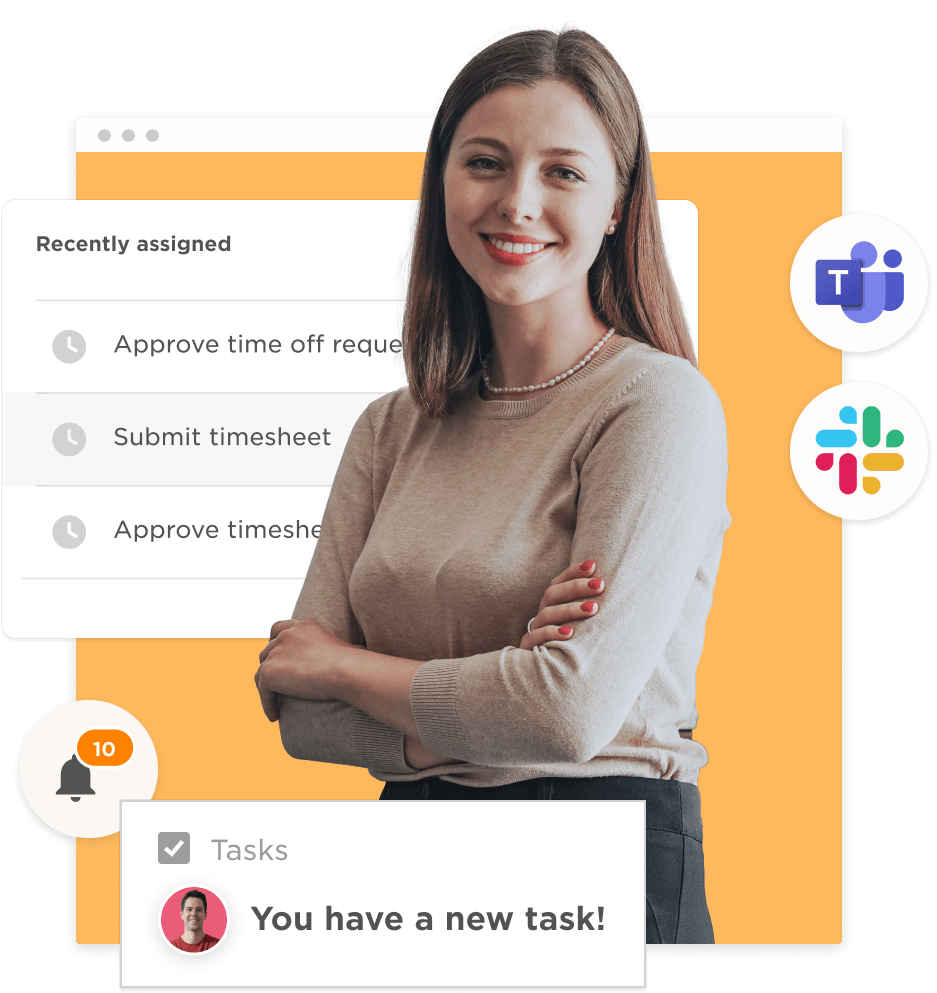 Get more done
Are you stretched to your limit with repetitive tasks that occupy hours of your day? Now you can streamline core HR processes by setting up automated tasks and workflows that help you get stuff done. Add or adjust as needed—it's easy—and get time back for more strategic projects.  
How does Bob help?

Create a dedicated workflow for any process and break it down into bite-sized tasks that are easy to understand and complete.




Schedule tasks and set assignees and timelines for maximum efficiency. 




Set reminders and nudges to ensure that tasks are completed on time. Sync with Slack or Microsoft Teams, and never miss a beat.




Assign tasks for your people to independently fill out fields in Bob, such as updating their home address or providing their shirt sizes for company swag.
In 2020, we doubled the size of our company. We couldn't have hired as many people as we did without Bob. We can now automate all our processes, which saves us a lot of time and resources.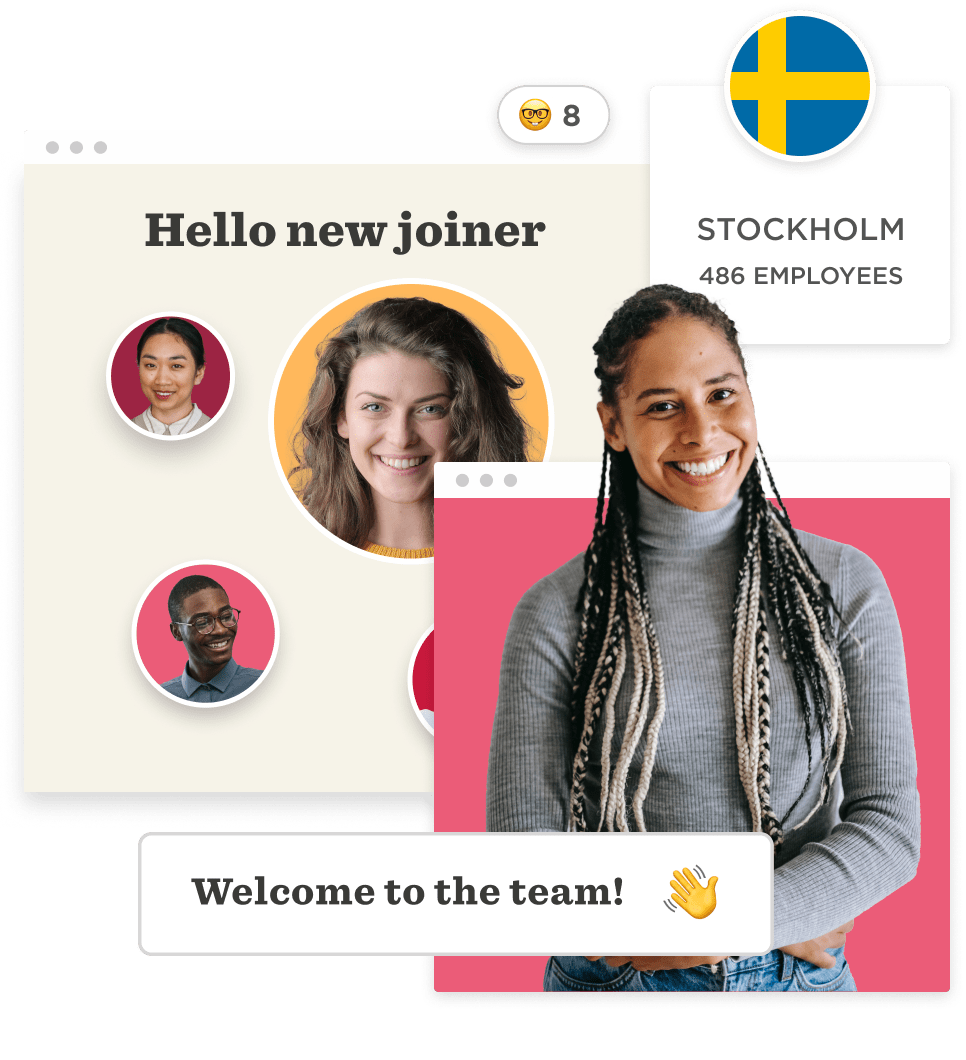 Create tailored experiences
Whether your people work near or far, ensuring they have clear tasks and a positive employee experience from day one is critical. Give them a more personalized experience by tailoring workflows to any group in your organization. Plus, connect tasks to employee milestone events or company-wide initiatives and assign them to different stakeholders across your org, so nothing slips through the cracks. 
How does Bob help?

Add a personal touch by using field attributes such as employee name or team name when assigning tasks.




Keep your tasks relevant by customizing workflows to different groups, such as per department or site, for remote workers, contractors, or any group of your choice.

Automatically incorporate relevant employee data or milestone events from Bob to create meaningful and organized processes, such as creating a task to sign a doc with eSign following a compensation update.

Assign a task's due date based on events or timelines rather than calendar dates. For example, set a meeting with HR 30 days after onboarding or one day after a compensation review.
Keep it secure
Automating HR processes and involving additional stakeholders doesn't mean compromising on data confidentiality, accountability, or ownership. Bob's Task Lists and workflows ensure that all confidential data is kept secure, with access rights granted only to pre-approved stakeholders when they need it.
How does Bob help?

Determine access rights, permissions, and ownership for different stakeholders within a single workflow, such as IT or Finance, to protect sensitive or confidential data.




Use provisioning and SSO to protect sensitive employee data from unauthorized stakeholders.




Incorporate eSign for collaborating on legal contracts. Once a doc is signed, you can trigger a workflow for related tasks and notify managers and other stakeholders.
We have been able to automate many of our processes that were previously done manually, like the entire onboarding process and annual assessments using Bob.