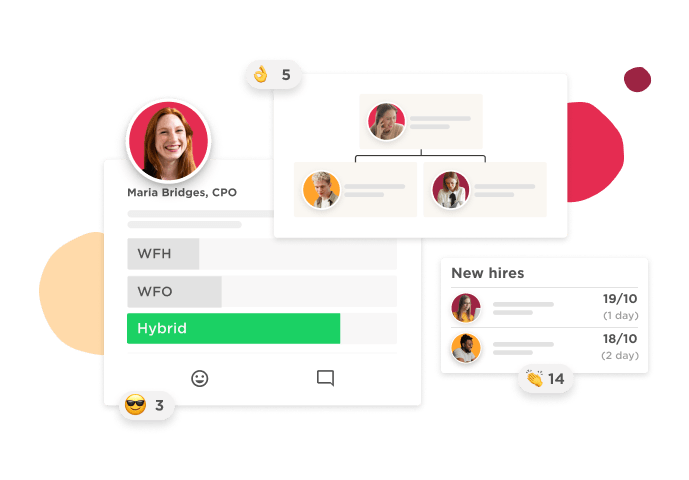 Manage your people and your processes
Modernize your HR and drive engagement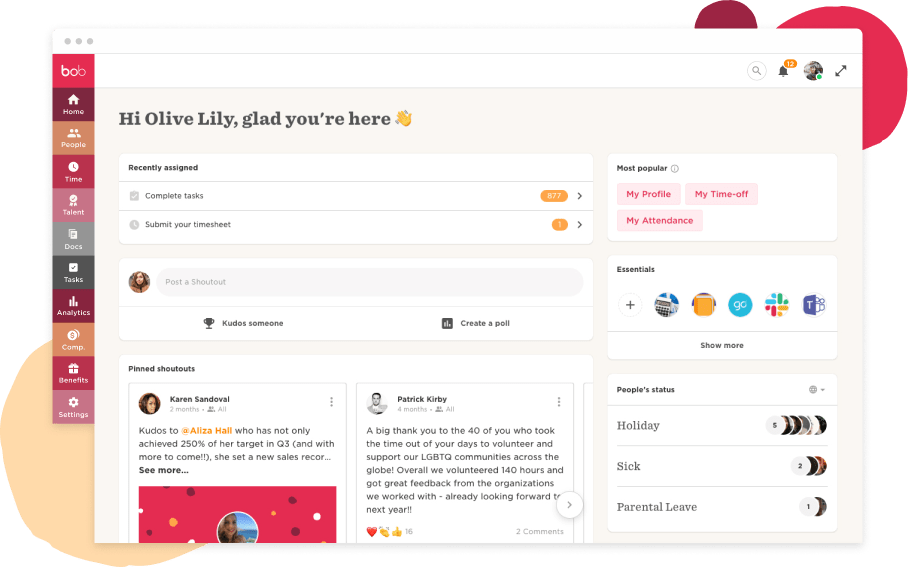 Company homepage
Stay informed and engaged
Bob's social media-like homepage is your central place for company info. View birthdays, work anniversaries, and interesting stats about your company and people, such as the breakdown of gender and who likes cooking, sports, or movies. There are also handy quick links to access the features you use most.
The homepage also shows you critical information for hybrid and remote teams like who's in and who's out, who's sick, on vacation, working remotely, from the office, or traveling. 
Finally, use the homepage to welcome new joiners or share announcements by posting Shoutouts. Or, use Kudos to recognize an employee or team achievement. Plus, just like your favorite social platforms, employees can react with emojis and comments.
All your company news, all in one place.
Start posting

→
At Fiverr, everything begins with Bob. All of our announcements, onboarding, and the organizational structure. It starts with Bob and is then distributed to the relevant Slack channels.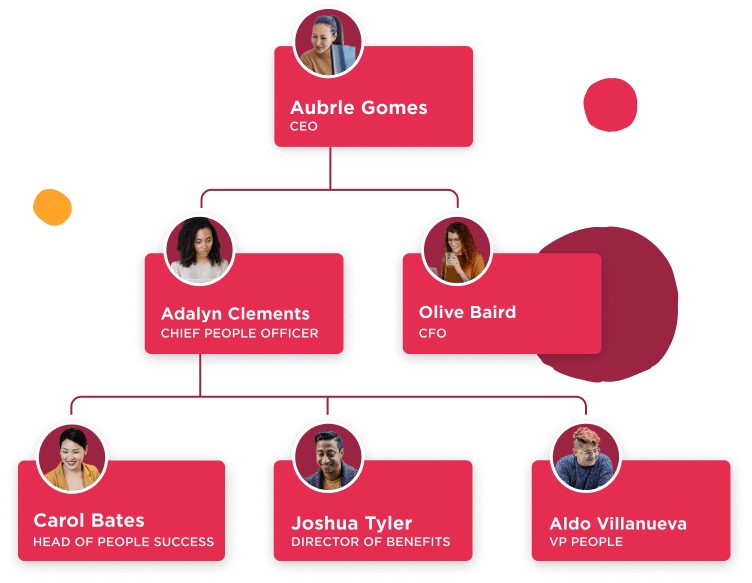 People Directory and Org Chart
Get the lay of the land
Those first few days at work can be awkward when you don't know your peers. With Bob's People Directory, you can search employees, their photos, titles, and who they report to. You can view by site, department, or team.  
Want to view the company hierarchy? Bob's Org Chart displays the relationships between your people, teams, and departments. You can also create your own customized Org Chart using multiple layers of data.
Interested to find out more about your people? Select Club View, and sort according to hobbies, superpowers, gender pronouns, nationality, site, or create your own category. Encourage connections based on shared hobbies and common ground. 
Get started

→
Automated onboarding is a click away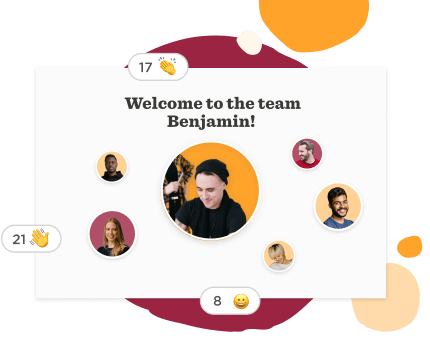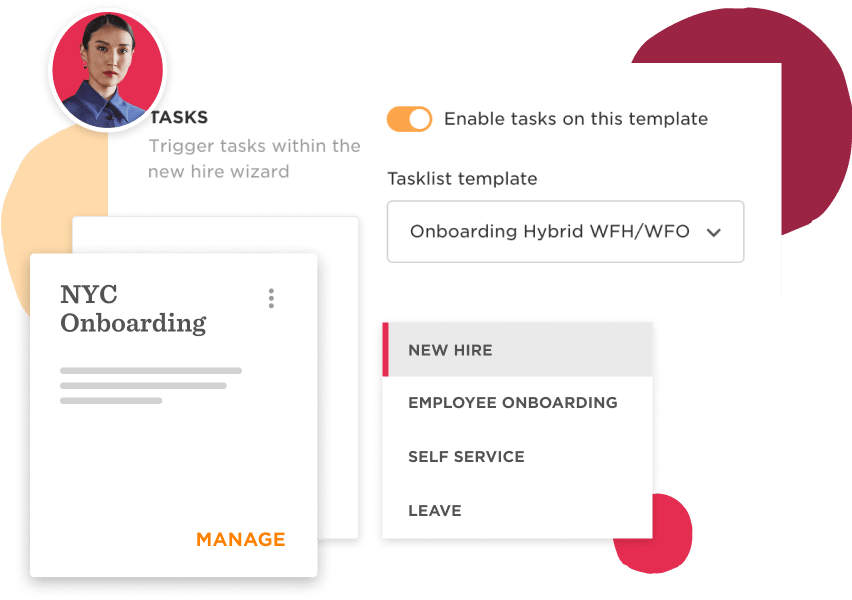 Automated workflows
Streamline your HR processes
Save HR hours of admin time and ensure that no detail is missed using Bob's automated workflows. Create task lists in just a few clicks to cover important employee events such as preboarding, onboarding, and offboarding. Assign tasks to all relevant stakeholders and request approvals at each stage of the process. If things get stuck, add personalized emails, notifications, and reminders to move them along.  
Invite your employees to update their employee details directly in Bob using the self-service feature. Give permissions to update details such as addresses or bank details, set who needs to be notified of a change, save HR time, and reduce the risk of error. 
Learn more

→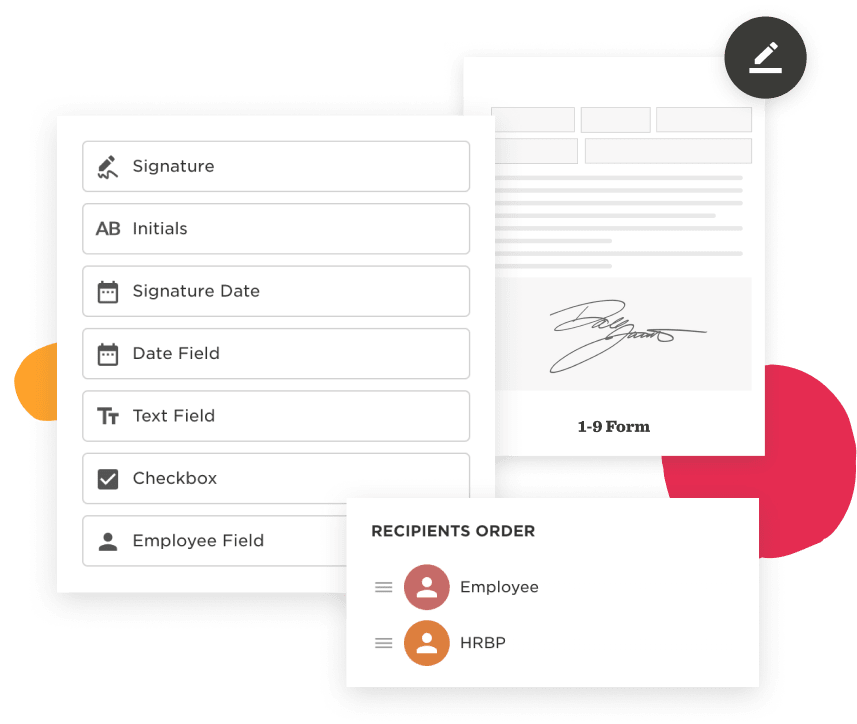 eSign
Go digital to save time
Get paperwork done remotely using eSign, Bob's electronic signature tool. Add signatures, dates, initials, checkboxes, and additional elements for employee contracts and other legal documents, valid under eIDAS. Create templates from common forms that automatically fill in employee details from bob, saving time and ensuring that all details are correct. 
Once a document is signed and submitted, all relevant parties will receive a notification from Bob that the process is complete. You can also track the IP address and time stamp for each recipient and track completion.
It's easy

→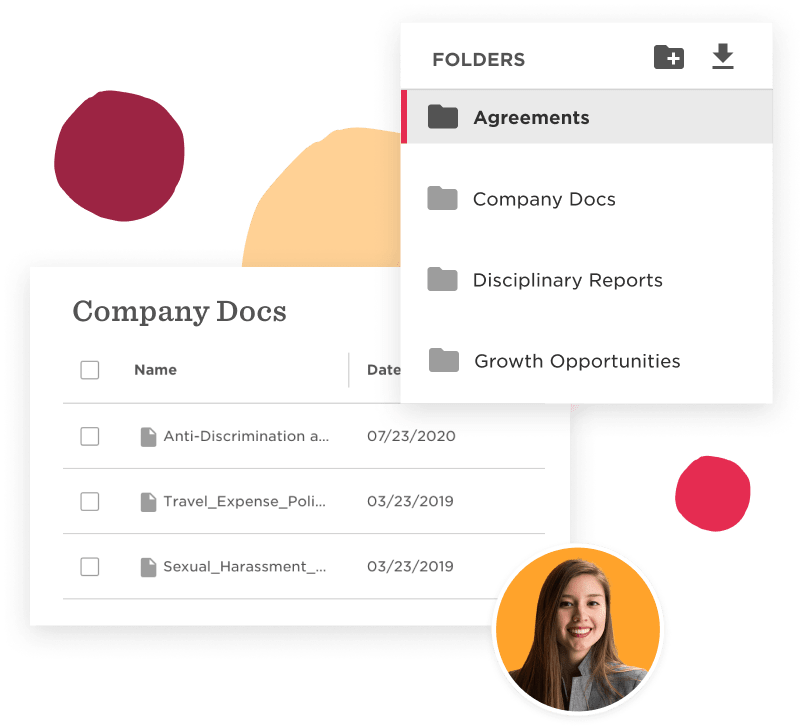 Docs management
Keep everything organized and secure
Bob provides a centralized repository for all your HR docs—from employee contracts to company handbooks. All docs are organized and secured in the cloud so you can easily find what you are looking for.
Concerned about privacy? You decide who has access to each document saved in Bob. You can define permissions such as "open to all" for company-wide docs like your code of conduct or restrict access for personal employee docs so that privacy is guaranteed. 
Learn more

→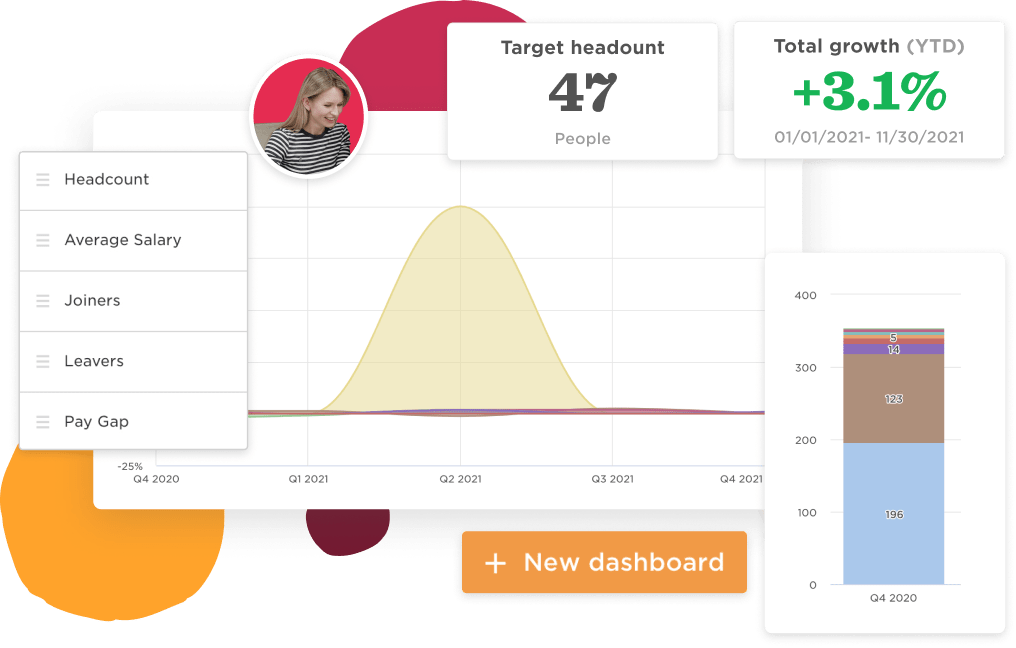 People Analytics
HR data at your fingertips
You don't need to be a data scientist to use Bob's People Analytics. Our KPI Dashboards include easy to understand real-time employee data such as headcount, growth rate, employee turnover, and more. 
Want to dig deeper? Filter the results to view by site, department, gender, age, and more. Choose your graph format and download in a click. With Bob's People Analytics, you can seamlessly create detailed data-driven reports to present at your next management meeting.
Let's do it

→

We're here to help your HR team achieve great things
What is Bob's Core HR module?
Core HR is the foundation of the Bob HR platform and provides the tools you need to manage HR and the people in your organization.
Bob's Core HR solution includes a social media-like homepage to engage your people, automated workflows for streamlining your day-to-day HR tasks, HR analytics for insights on your people and tracking trends, and many more features to make your job easier and save you hours.
Can you purchase Bob without Core HR?
No. Core HR is the foundation of the Bob platform, and required for all customers. You can also purchase additional modules such as Performance Management and Compensation Management for a comprehensive solution that helps you power productivity across your organization.
What analytics capabilities does Core HR include?
Bob's Core HR functions include People Analytics, a comprehensive tool containing all the data you need to understand your people and company trends. People Analytics is easy to use and contains out of the box and custom reports, along with KPI dashboards tracking headcount, growth rate, employee turnover, absenteeism, and more. View the data, gain insights, and easily export and share graphs and reports for presenting to management.