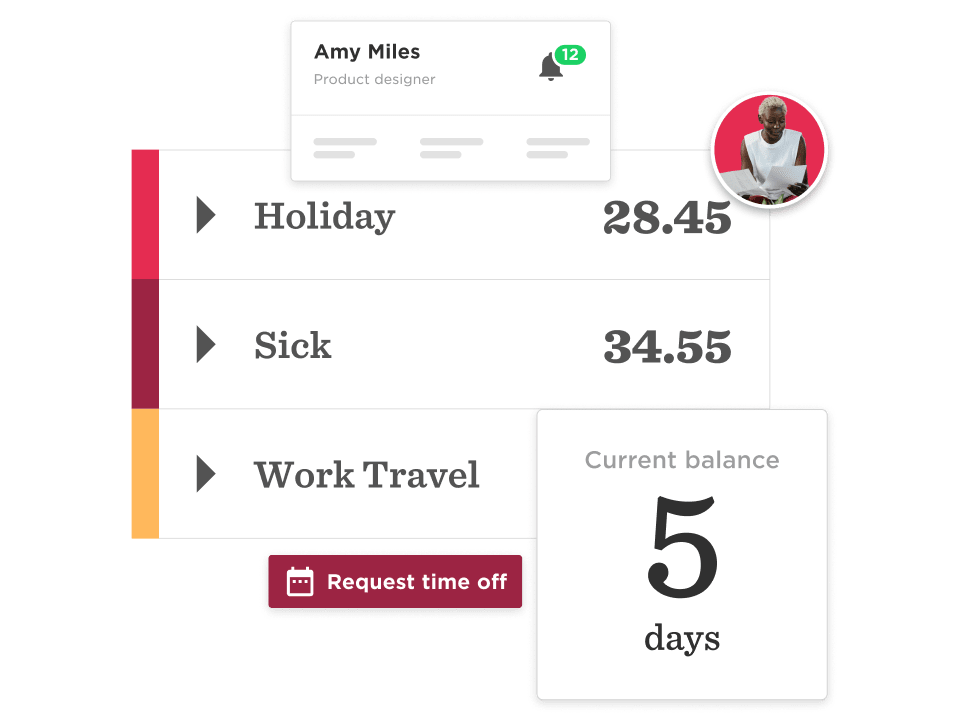 Simple attendance management
Streamlined for HR, managers, and employees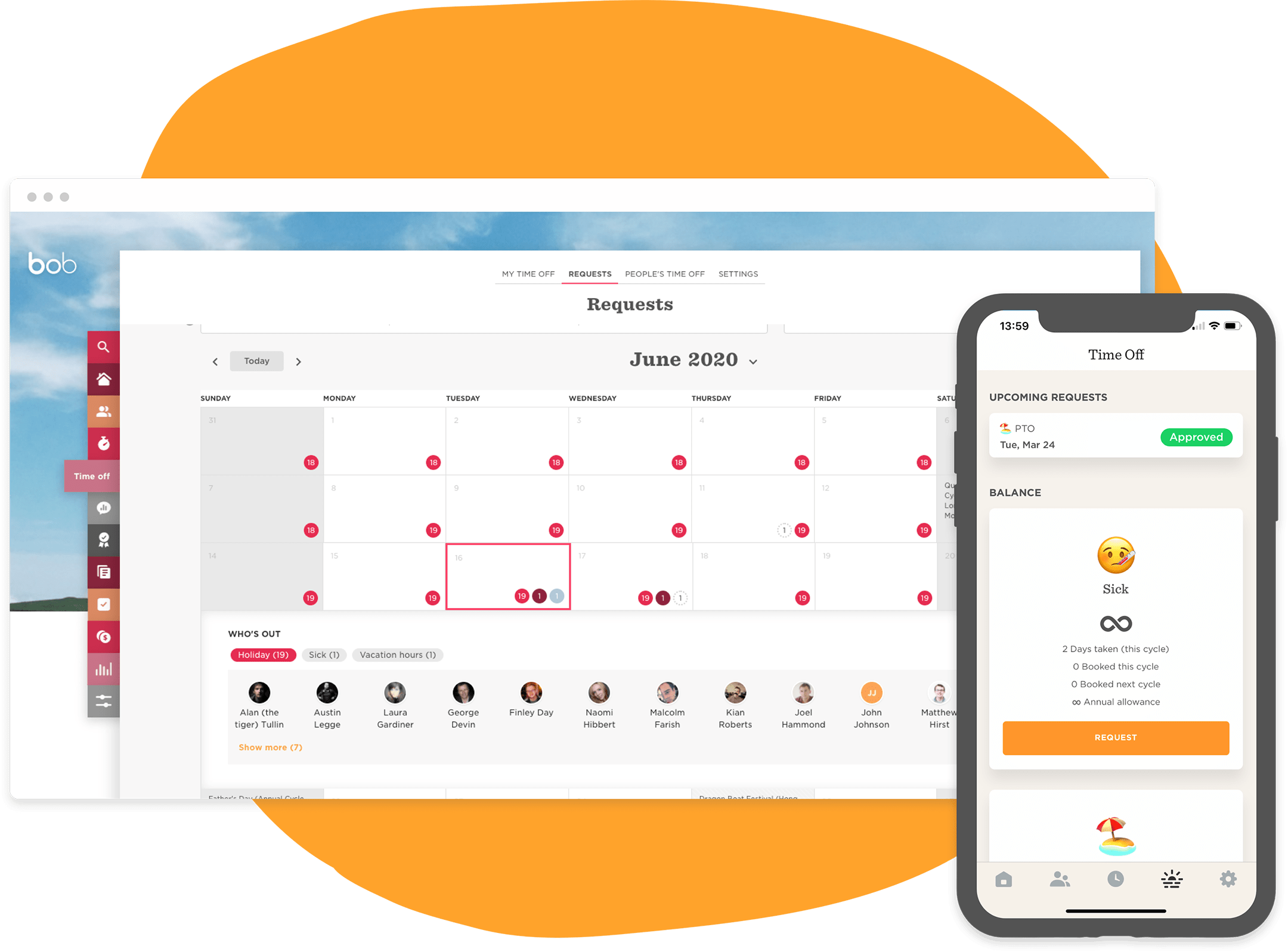 Don't go chasing managers
Streamlined requests and approvals
Requesting and approving time off is easy with Bob—whether it's holidays, sick days, PTO, vacation days, or parental leave. Employees can make requests, and managers can approve them within their flow of work via push notifications from Slack or MS Teams, or on the go, via the Bob app.
Go mobile

→
There were multiple reasons why we implemented an HRIS… but, our biggest pain point was not having an effective solution for monitoring time off. With different holidays and different working hours, our teams were having a hard time finding out who was working when.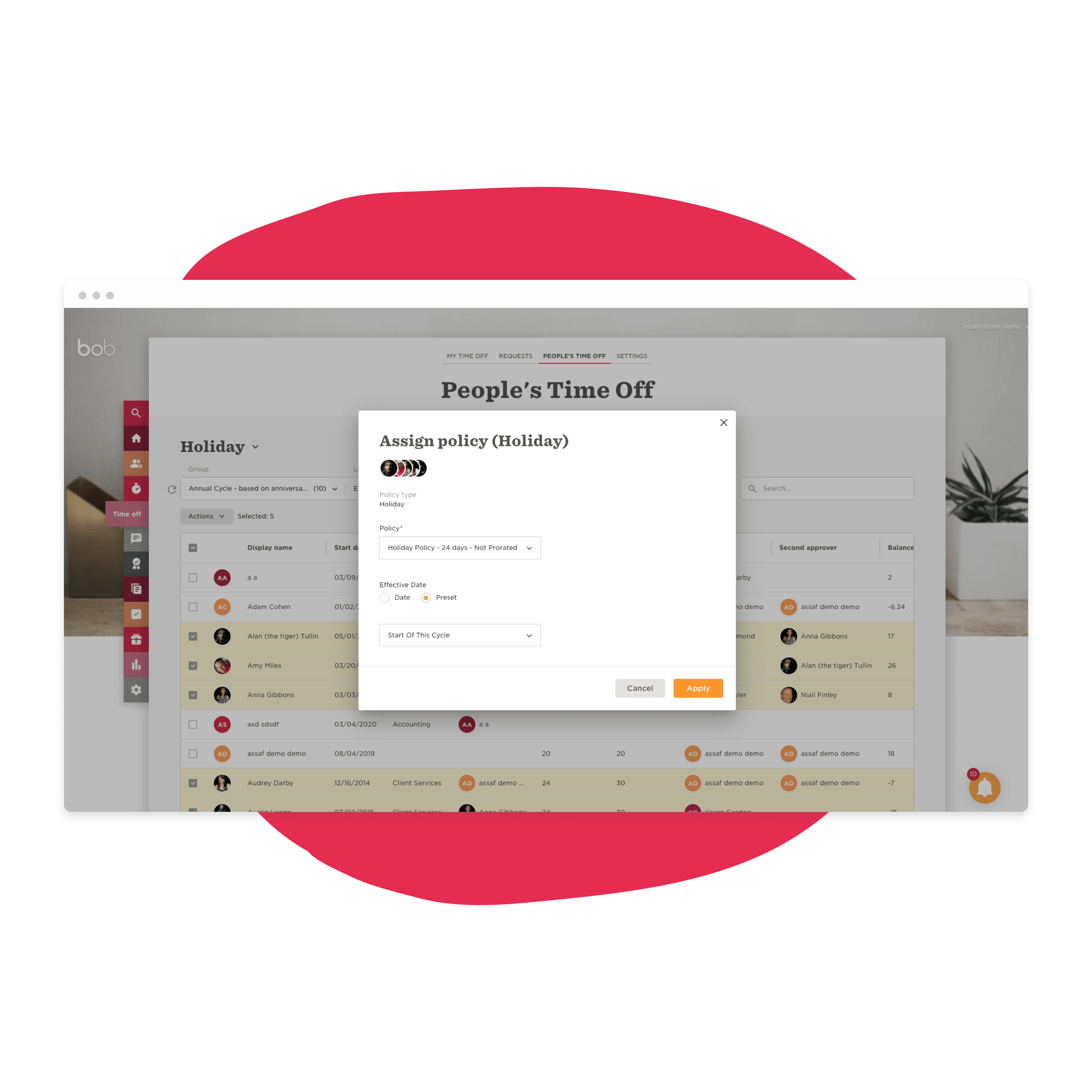 Your time, your rules
Create and assign custom policies
Customize bulk time off policies for different levels, sites, and sets of employees. Create unlimited plug-and-play policies with automatic approvals. Never print another attendance log again.
Learn more

→
See Bob in action
Learn how Bob can improve your HR processes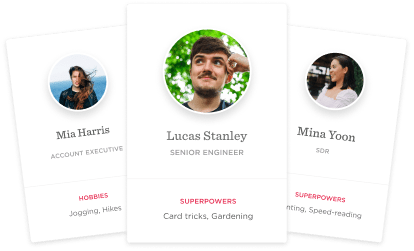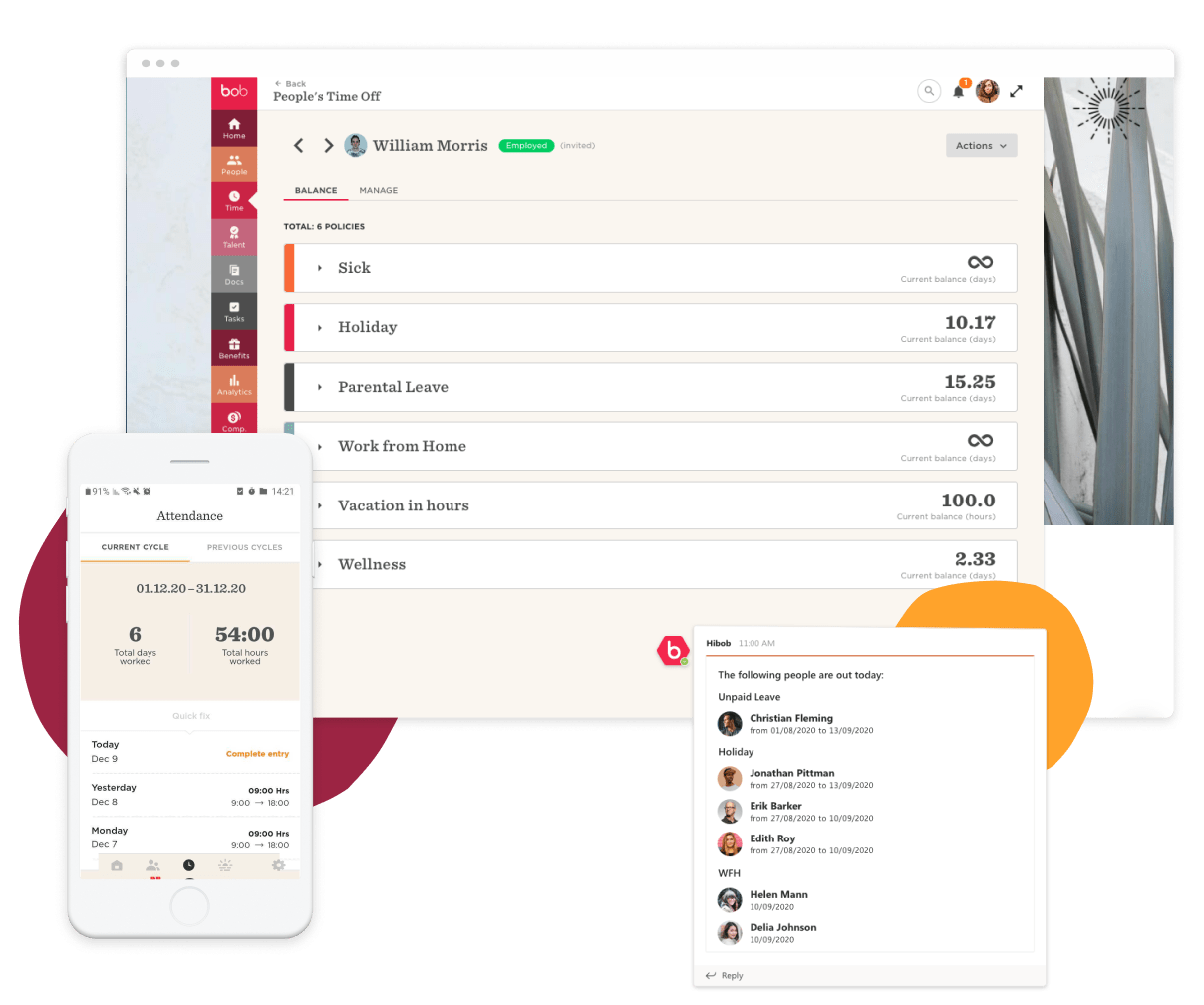 The bigger attendance picture
Track time off with ease
Track and manage your time off and that of your employees with a convenient calendar view that helps you keep track of your team's whereabouts. Simplify tracking with automated reports and historical data that define the type of time off taken, current balance, and the amount of time taken in this/previous cycles.
Start tracking

→

Learn how to
Engage your people and supercharge your practices
Is Time Off included as part of Bob's Core HR module?
Yes, it is! Bob's Core HR module includes everything you need to manage and track time off, including holidays, sick days, PTO, and parental leave. No additional purchases or setups required.
Can I use Bob's Time Off to track my time off and see my team's time off?
Yes, you can! Bob's Time Off includes a time off calendar that lists who's taking time off and when, so you can stay up to date and ensure that you have enough people to cover the workload at all times.
Can I create reports for payroll using data from Bob's Time Off?
Yes, you can! Bob includes several report templates for time off, including reports on absences, days/hours taken, and overtime hours, or you can create your own using the attributes of your choice.