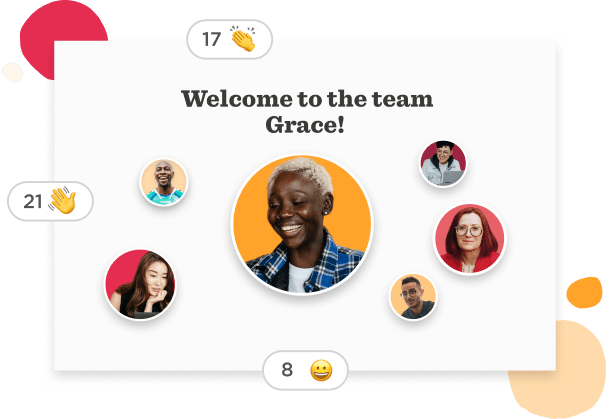 Make the best first impression
Provide a positive and streamlined experience for your new hires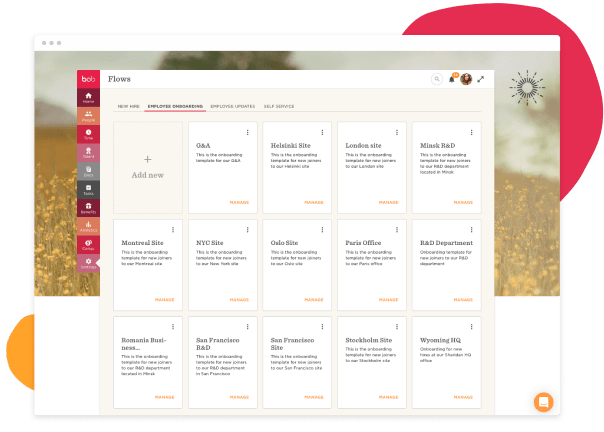 Automated onboarding flows
Streamline the onboarding process
Bob's onboarding flows help streamline the onboarding experience for new employees, stakeholders and HR alike, helping HR to provide a positive onboarding experience for new employees. Using Bob's onboarding checklists, you can ensure that every task and touchpoint is covered at exactly the right time, and that no detail is overlooked.
Set up your onboarding flows and tailor them to meet your global workforce needs. Create tasks for managers, IT, and peers to ensure that your new hire has everything they need from day one and throughout the onboarding period. The number of onboarding flows is unlimited.
Automate your onboarding workflows so that once created, they are ready for more new joiners in just a few clicks.
Let's get started

→
We knew we were growing and were looking for a platform that would help us to streamline onboarding for the employee and enhance the employee experience.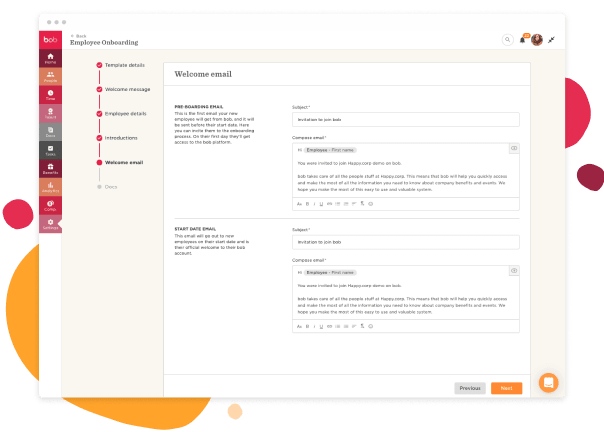 Preboarding
Start your new hire's journey before day one
Don't wait until your new employee's first day to welcome them to the company and start the onboarding process. Instead, set up a preboarding workflow for new hires by uploading all of their documents to Bob so they can complete their details and get all paperwork out of the way.
Add a task list for IT to organize all necessary equipment and one for the new hire's manager to check-in. That way, all the tedious tasks are taken care of and your new employees can use their first day to get to know their teammates.
Get ahead of the game

→
Automated onboarding
Is a click away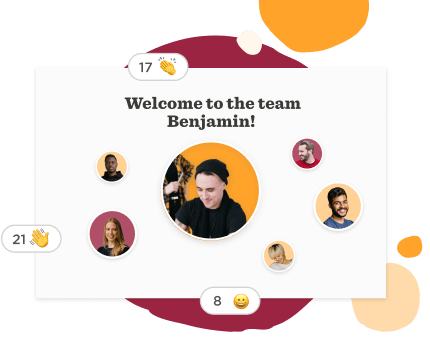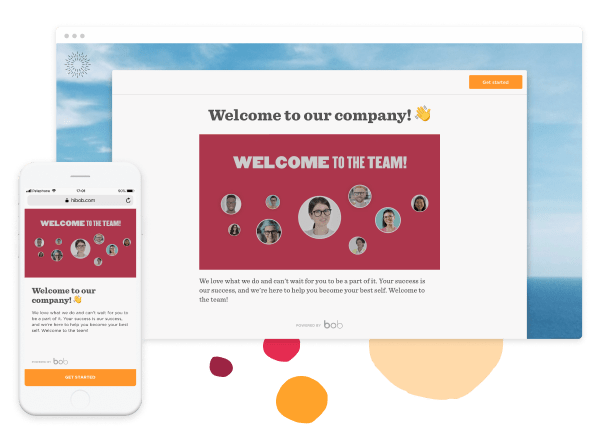 Culture and engagement
Showcase your people and your company culture
Make a great first impression by introducing new joiners to your company and its unique culture. Give them a headstart on engagement by posting company photos and a welcome video to watch before they start via Bob.
Bob gives all new employees a place to learn and explore the company, its culture, and its people. Start introducing new employees to their co-workers, including their unique interests and hobbies, using the People Directory. Present your company's structure, its departments, teams, and who reports to whom using Bob's Org Chart.
You got this

→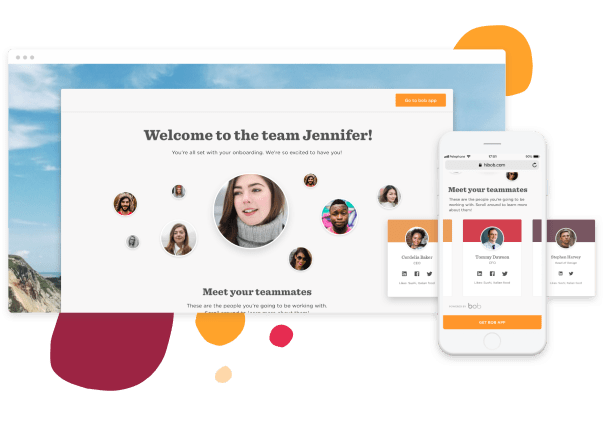 Shoutouts
Make it official
Give your new employees a warm welcome, and announce their arrival company-wide using Bob's Shoutouts.
Post a photo and share some fun facts with the rest of the team. Welcoming new hires publicly will give them a sense of belonging and help them to foster new relationships within the company. Make Shoutouts part of the onboarding workflow to ensure that all new hires receive the welcome they deserve. Bob's Shoutouts also integrate with Slack and MS Teams, so you can meet people in their flow of work and ensure no one misses your new employee welcome.
Learn more

→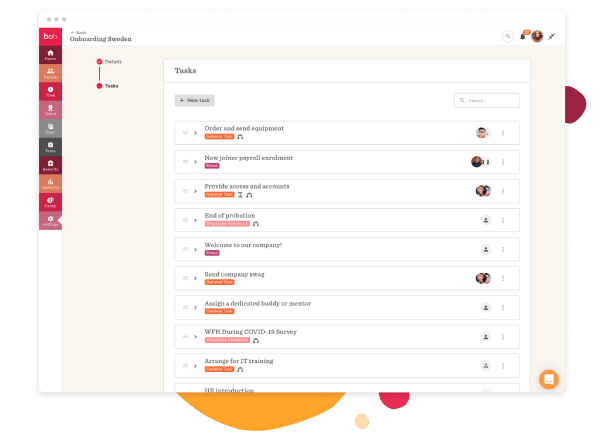 Personalized onboarding
Add a personal touch
Onboarding doesn't need to be a one size fits all process. Have specific training for your dev team and different tasks for your marketing team? What about specific rules and regulations for your global locations? No problem.
With Bob's employee onboarding software, you can set up all onboarding tasks ahead of time and then create a customized onboarding workflow using only the tasks that fit the talent profile. All of Bob's workflows are easily automated, so you can just schedule it and let Bob do the rest.
Let's go

→

The best solution for People management and HR automation
Does Bob support preboarding?
Yes it does! You can invite your new joiners to start filling out their employee profile in Bob, including their contact info and bank details before their start date and get all the mundane tasks out of the way before their first day.
Can you use Bob to create a personalized onboarding experience?
Absolutely! Bob's onboarding workflows can be tailored to any group, such as per team, department, or site, so you can create an onboarding experience for your new hires that's relevant and personalized.
When setting up onboarding workflows in Bob, can you assign tasks to multiple stakeholders?
Yes you can! Bob's onboarding workflows are flexible, enabling you to include tasks for different stakeholders across the org, such as HR, IT, finance, and managers. Tasks can be configured to send emails, calendar invites, Slack or Teams messages, and be personalized to every employee. Ensure that your new hires have an onboarding experience that covers all bases and prepares them for the road ahead.