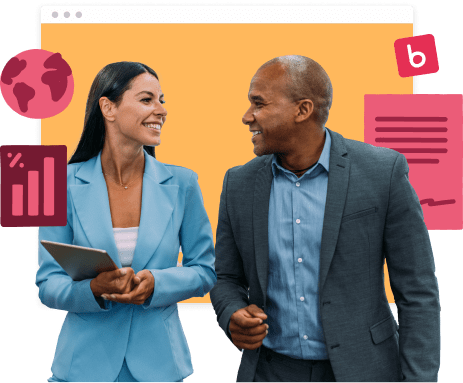 Team up with HiBob and transform how your clients manage HR in the modern world of work
Your clients' success is your success
Give your clients the platform they need to empower productivity, build business resiliency, and drive engagement. With expert HiBob resources, superior technology, and a modern approach to HR, you'll deepen your client relationships, create additional revenue, and grow your business. Through our partner programs, you can expect dedicated support, exclusive perks for you and your clients, and more!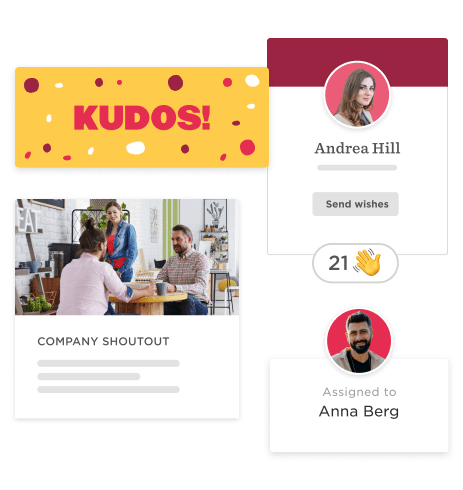 HR consultants
Become a more strategic advisor by helping your clients navigate HR complexities and choose and implement a best-in-class, global HR platform that will meet their needs today, tomorrow, and beyond.
Bob offers an intuitive, agile HCM that simplifies the complexity of HR while creating a remarkable experience for every employee across the organization.
Core HR functionality saves time and avoids the headache of human error by automating and streamlining day-to-day HR tasks.
Engagement features drive collaboration, inclusion, and retention—no matter where people are located.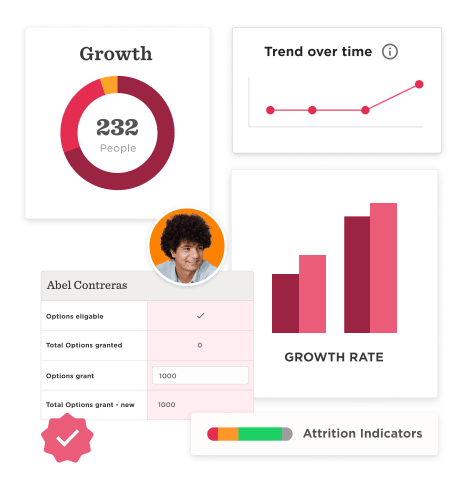 Venture capital
Help your entire portfolio optimize their biggest asset – their people! Quick implementation means your portfolio companies can quickly simplify HR management and drive company growth from one exceptional system.
Whether hiring locally or abroad, Bob supports the needs of modern, global businesses looking to scale and grow.

From custom onboarding flows to workforce and compensation planning, Bob simplifies key HR processes, drives efficiencies, and increases retention.
No matter where your portfolio company sits, our dedicated, global support team ensures success with personalized implementation, trusted customer support, and a community of like-minded HR leaders.
Coming soon…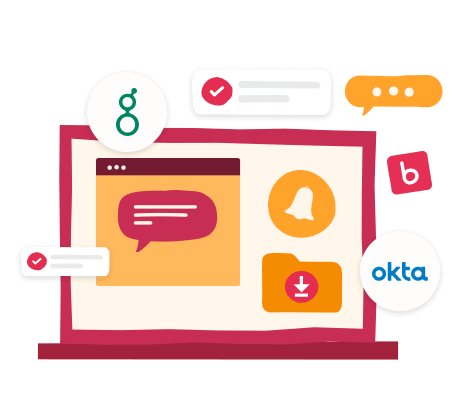 Marketplace
Have a key workplace tool that helps organizations operate more efficiently and scale in snap? Apply to join our Marketplace.
Enable mutual customers to build a best-in-class tech stack that streamlines critical HR processes.

Drive new opportunities for your sales team.

Create deeper connections with your existing customers by integrating with other top workplace tools.
Benefits as a HiBob Partner

Exclusive referral fees for the HR Consultant Program

Exclusive discounts for the portfolio companies of our Venture Capital Partners

Unlimited access to a HiBob trial account and timely updates on what's new in Bob

Gateway to new and expanded business opportunities

Global HiBob sales and service teams to support you and your clients

High quality sales and marketing material for easy promotion to your client base

Library of product collateral, demos, and other resources at your fingertips

A secure portal to track referrals, retrieve new resources, and manage your partnership
Modern, fast-growing, global businesses love Bob
Help your client base power their modern workforce and position their organizations for long-term success