Today's HR teams are tasked with a huge list of initiatives that touch every aspect of the employee experience—recruitment, onboarding, benefits, wellbeing, performance management, offboarding, and more. It's impossible to survive without automation—especially for companies looking to grow and scale or shift to remote or hybrid work. There are simply too many moving assets and stakeholders to manage.
HR automation can be deployed to automate tedious processes, streamline information, and integrate your tech stack, significantly reducing the time and headache it takes to complete HR processes. Automated workflows build on this efficiency, allowing HR to create a chain of events that, when put into motion, ensure that everything on that giant "to do" list gets completed and that everyone's aligned.
Meet Bob's custom Workflows
Workflows in Bob help you and your people stay organized and efficient, so you can keep your HR operations running smoothly. Bob's flexible flow structure is entirely customizable and supports you as your organization grows or changes, adapting to your specific needs. HR can set up Workflows in just a few clicks, so you can keep everyone in the loop and still have time to make a cup of coffee before your morning standup.
How does it work in Bob?
Workflows are dynamic and help you stay on top of your company's rapidly-changing needs. Create as many processes as you need using custom fields with or without approvers (your choice!) and track every stage of the process on a sleek dashboard. You can assign and re-assign new processes to managers, select the fields they need to fill out, set an approval process, and the system will trigger a list of "To-Dos." It's a huge time saver for internal changes such as promotions or compensation updates.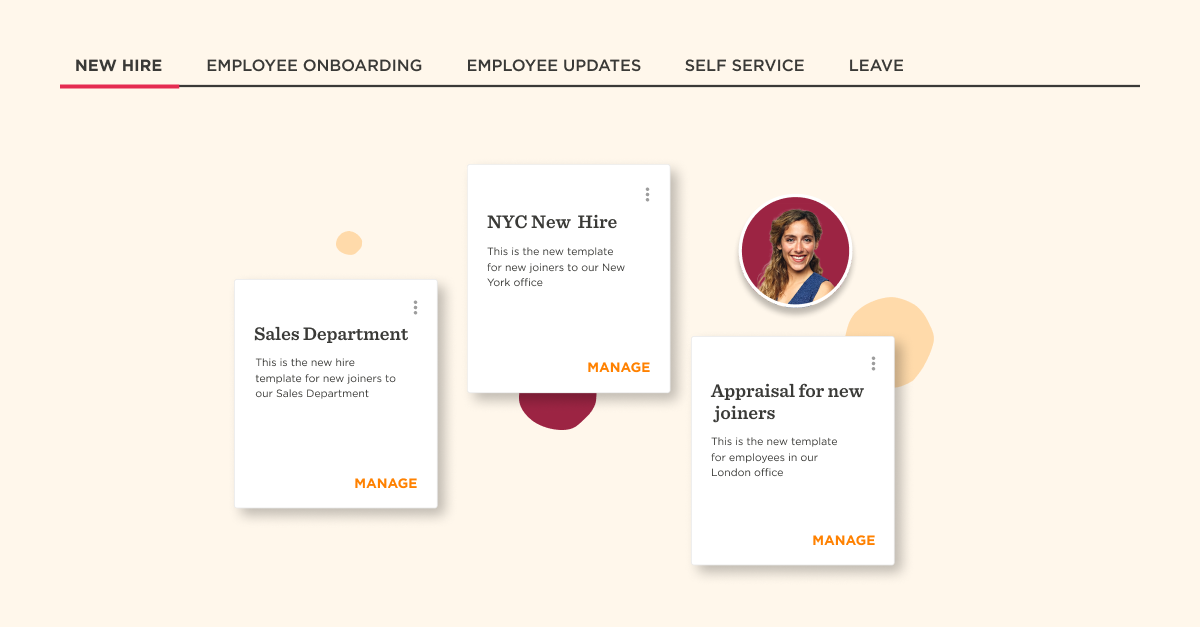 Workflows can be created per team or site so you can decide who needs to be involved in any flow. Approving department changes, promotions, and direct requests move like a domino effect; every action triggering another action until everything is complete, all without a single speedbump to slow down the process.
Always aligned: Assign, re-assign, and notify those who need to stay in the know. Maintain accurate records and save time by avoiding mistakes and human error.
Always trackable: Keep an eye on approvers, requesters, and admins. Monitor task progress and give others a little nudge when needed.
Always efficient: Automate tasks, emails, and feedback collection across your organization. Auto-send surveys at just the right time (after onboarding or at the end of a performance cycle).
Recommended For Further Reading
Investing in automated workflow tools is a must
For companies looking to grow, investing in HR automation is a business imperative. HR workflows require many stages and sets of eyes when it comes to approvals and updates. Quite frankly, it's a major pain in the admin. HR teams have a lot to gain from the combination of automation and custom workflows—allowing them to run HR their way while maintaining efficiency and alignment across the board.
---