Work isn't just about clocking in and out anymore. It's all about the culture. If you have people who showed interest in your company only after looking at your Instagram or TikTok, you know that company culture and employee experience are topping the charts.
A few years ago, HR enabled this type of culture with ping pong tables and fully stocked kitchens. Now, people want to feel like they belong at work and are accepted for who they truly are. Throw in hybrid and remote work policies and a global workforce, and the challenge becomes more complex for HR leaders.
For sure, technology helps. People can work and collaborate from anywhere. Zoom and Slack make it possible to chat or complete a project with teammates on the other side of the world. But that doesn't solve what people want today—a deeper, more personal connection.
HR teams are the facilitators of this connection, and employees can make this deeper connection at work only when they feel a true sense of belonging. A true sense of belonging is achieved when the person has the ability to share who they are and bring their whole selves to work.
That's why today we are introducing new enhancements to the employee profile in Bob that give HR pros a much-needed boost in driving belonging in the company. Thanks to our recent hackathon winners, we are adding two powerful experiences to employee profiles—video and sound—letting people express their unique selves, enhancing company culture, and breaking down cultural barriers for people and companies globally.
Here's how it works in Bob.
Help employee profiles come to life using video and sound
As a modern HR platform, Bob offers each employee a profile page where personal and professional information is stored and viewed. If you're using Bob already, you've probably set up an onboarding workflow for new employees' to complete this information.
Profile info has primary fields: name, address, title, direct manager, start date, etc. That's nice for the basics, but Bob also includes fields that are a bit more personal and fun: pronouns, astrological signs, pets, spoken languages, superpowers, hobbies, Github user name, and any other field you care to add to match your own culture. Since this information is available to all employees in the company, it can be viewed at any time. For example, if employees have a meeting coming up with new joiners, they can go to the person's profile to learn more before the meeting. The more details that are filled in, the more a person can learn and relate to that person beyond the tasks at hand.
That's why we're so thrilled to bring you the newest sound and video features in Bob's employee profiles. Bob now offers each employee the option to record audio and video and upload those files to their personal employee profile. For our HR and the entire company, we believe these new features are groundbreaking and will have a lasting impact.
It's groundbreaking because we're now the only HR platform where an employee can record how to pronounce their name and record a personal introduction that everyone can watch from a web and mobile app. It's also an additional culture tool that remains in the employee profile and will be used over and over again as a friendly source of information for others to watch, listen to, and learn more.
As your company opens more sites and offices around the world, and people continue to work from anywhere, these features will prove more valuable for people to share and learn about each other from across the divide (the divide today can be a home office, a different time zone, and even a different country).
The best part? It's easy and simple, and everyone can do it. Here's how you can use this new enhancement to create a great employee experience.
Let's talk sound in employee profiles
One of the first things new employees do when they join your company is fill in their profile information. And one of a person's most unique individual attributes is their name. A written name is one thing. Correctly pronouncing that name is a totally different story.
Bob now offers people the option of personalizing their profile with an audio file they can upload on how to pronounce their name. They can also include a nickname, preferred pronoun, and pronunciation in their native language.
Once the audio file is uploaded, it will live next to the person's name and can be heard by clicking on the sound icon.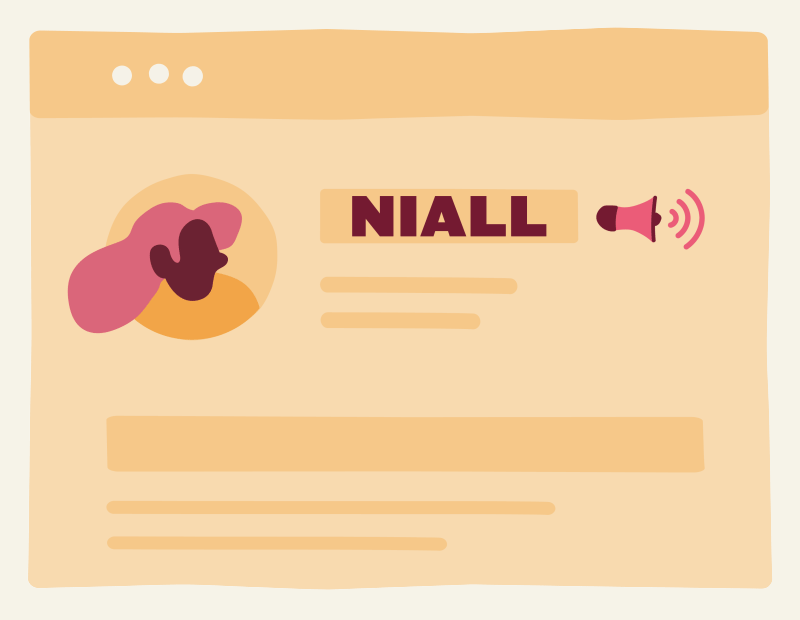 Uploading an audio file takes the guesswork (and awkward moments) out of pronouncing that name.
This has long-term, lasting effects on your company culture.
First, the employee has an individual, personal way of letting everyone know how to pronounce their name. Let's take the new joiner, Niall, as an example. Imagine the impact this feature can make on Niall's first day when he doesn't have to explain how to pronounce his name to everyone he meets. This may be the first time in Niall's career that colleagues get it right from the get-go.
Second, any time an employee is curious or forgets about how to pronounce Naill's name, they can listen to the uploaded file in his employee profile before meeting him—in the office, during a virtual call (yes, please!), anytime, anywhere.
This one feature sounds great, and now it's time to see the next feature.
Let's talk video in employee profiles
Videos are widely used as a fast and convenient way for people to get a message across. Video introductions are a super fun way for people to get to know, relate to, and understand each other. With that in mind…drum roll, please… your people can now add a video introduction file to their employee profile in Bob. This is where your people will really come to life.
People can record and upload an intro video that presents everything that makes them unique. They can point out hobbies, demonstrate a superpower, and refer to clubs they are interested in joining. Some may choose to hold up a pet, show off a yoga move, and even say a few sentences in a native language to connect with local sites and regions.
The uploaded video will remain available for anyone to click, watch, and enjoy.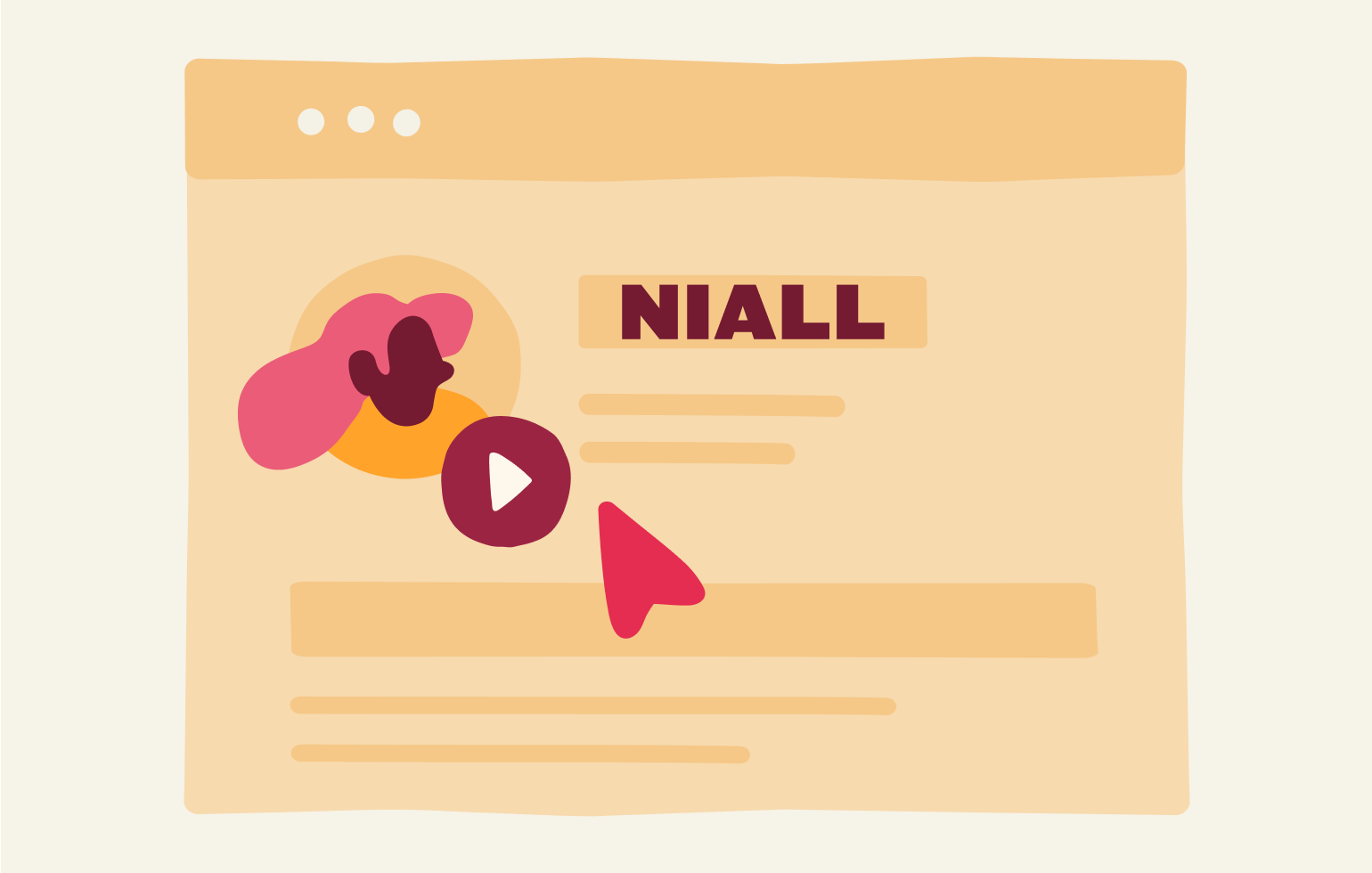 Groundbreaking? Yes. Bob is the first HR platform to present employee profiles with social media-like features that everyone understands.
Have a meeting tomorrow with a bunch of people you never met? Never fear; employee profiles are here! All you need to do is go to Bob, head to the Org Chart or people directory, click on a picture to open up the person's profile, and then drink in the sights and sounds that will erase those moments of awkward silence.
If seeing is believing, then prepare for a whole company of believers.
Recommended For Further Reading
HR leaders, hear (and see) this…
It's up to HR leaders to create an environment where everyone feels welcome, not just for new hires but on a daily basis. As we continue to work in hybrid and remote models and across multiple sites and countries, HR needs to find more creative ways for people to be their true selves, connect with others in the company, and feel they belong. These two new innovative features will help do just that.
Adding sound and video to employee profiles brings your company culture to life with the true sights and sounds of each person. With a simple audio file on how to pronounce a name and a short video introduction, your employees have even more ways to be seen and heard—and even more ways to succeed.
---
From Dana Liberty
Dana Liberty is a content manager at HiBob, where she combines her creative writing with performance marketing. In the winter, you'll find her sitting by the fire with a glass of wine, trying to solve the latest word puzzle (and in the summer, she cuts out the fire, but never the wine and puzzles).