Our new world of work requires that new hires feel welcomed and engaged. They need to be introduced to a unique culture and company structure that gets them motivated and committed to their role. Using training, recognition, and feedback – all things proved to enhance the onboarding experience – effective onboarding draws in new hires for the foreseeable future.
Only 12% of employees think companies have done a great job onboarding. In the modern world of work, this percentage carries a considerable amount of weight. If people leaders aren't engaging new hires from the get-go, their chances of high turnover are greater. Onboarding is crucial to engagement and retention, with the quitting economy prompting 40% of employees to quit their jobs this year alone. Our latest research efforts surveyed the workplace preferences of 1,000 American employees and prove why onboarding is a process to prioritize.
#1: It's what your people want
The people have spoken and they want a thorough onboarding experience. Our latest research finds that new hires who undergo a structured orientation program are 69% more likely to remain at a company for up to three years. Effective onboarding offers employees a feeling of belonging and heightened engagement, fostering a stronger sense of happiness and increased productivity in their new workplace.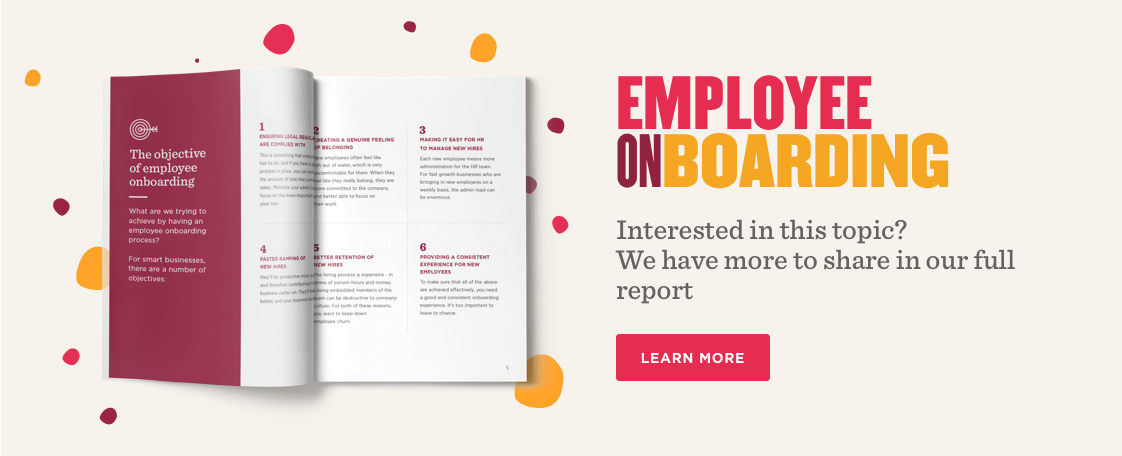 #2: Increased attention, increased retention
Companies with a strong onboarding process improve new hire retention by 82% and productivity by over 70%. By meeting new hire preferences, especially those fit for the modern workplace, companies can better their chances of turning into veterans over time, combating the quitting economy in the process. Make room for mentorship programs, training sessions, and personalized experiences (complete with swag!) to show new hires you care about their entrance, while consistently asking for feedback and applying where needed.
#3: It's connected to culture
58% of companies conclude that the biggest influence on onboarding efforts in the need for new hires to engage in company culture. Almost half (49%) of the employees we surveyed believe that the best way to get acclimated to a new job is by making friends at work. Integrating culture into onboarding will set you apart from other companies; start by blending slang, traditions, or happy hours into your new hire's schedule or activities. 
Implement intro meetings, interactive onboarding groups, and a streamlined paper protocol that allows your new hires to get comfortable without conflict. It's important to set the stage for possible long term employment with efficient onboarding processes that moonlight as a positive experience using best practices that pay attention to your people and how well they've jelled into your company.
Check out our full research guide on successful onboarding practices here.
---
From Stephanie Stevens
Stephanie is Content Marketer at HiBob. She has a background in Clinical Psychology and Crisis Management, and enjoys abstract painting and watching horror films in her spare time. She believes that people can connect with themselves, their peers, and the world around them through creative writing, helping them foster a deeper sense of self and their life goals in the process.