Get this: 64% of employees are likely to leave a new job within their first year after having a negative onboarding experience.
I bet that shocking number makes you think about your organization's onboarding experience and how your employees respond to it. Our latest study of the state of employee onboarding, as told by 1,000 employees across the United States, gave us insight into what employees hope to get from onboarding and what they need from us in order to succeed.
Here are our three major findings:
#1: Employees feel misled by job descriptions
More than 25% of employees say that they didn't receive enough information about their job position before accepting an offer. Only 40% of surveyed employees say that their current job reflects how the position was described during the interview process.
More than 25% of employees say that they didn't receive enough information about their job before accepting the offer, but onboarding can make up for that. A lack of support during the onboarding process, however, will leave these employees feeling not just baited and switched, but also alone in the workplace.
#2: New hires want to make friends
Of the new hires surveyed, 33% of employees dread adapting to office politics and personalities, more than learning protocol or filing onboarding paperwork. 49% of employees believe the best way to get acclimated to a new job is by making friends in the workplace, and would rather make friends with colleagues than be assigned a new hire buddy.
While onboarding should be a formalized process, it doesn't have to feel that way for the employee. Make sure you build unstructured time into the onboarding process for employees to get to know each other and build relationships.
Recommended For Further Reading
#3: New hires prefer to be onboarded in groups
38% of employees report that they feel most welcome during onboarding when included in a group of other new hires and 31% of new hires prefer introductory meetings and interactive onboarding groups to happy hours.
This specific detail is important for businesses to consider, especially when 52% of employees state that they spend up to five hours being onboarded at their new job.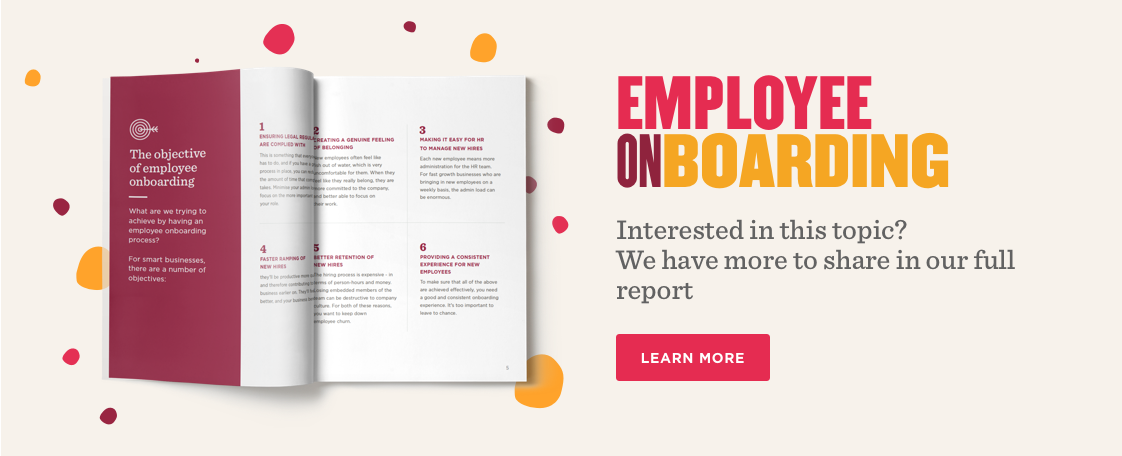 "From our survey, we've learned that new hires want transparency and value the human side of the onboarding process, where they can be set up for success while organically making friends," says Ronni Zehavi, co-founder and CEO of HiBob. "At HiBob we believe that HR technology should be designed with people in mind, which has led us to become a true disruptor in the HR industry, as it works to evolve with the ever-changing, modern work environment."
For businesses that want to retain their top talent in the long term, they need to prioritize an engaging onboarding experience followed by a positive workplace vibe. The need for a modern onboarding process that simultaneously satisfies the needs of businesses and new hires is real. It's time to use our feedback from employees to create an exciting, thorough experience.
---