Partner Overview
Your dream team is now within reach. Velocity Global offers you the technology and human expertise you need to hire, pay, support, and offer benefits to talent worldwide.
More than 1,000 brands use our Global Work Platform to compliantly manage onboarding, payroll, time off, and more. When you or your talent need help, turn to our local experts for fast, region-specific support, so your teams get the care they need and you have more time to run your business.
Any global employer of record (EoR) partner can help you hire, pay, and manage your distributed workforce. But not every partner provides the high level of service and local knowledge you need to confidently run global teams. Velocity Global offers unmatched compliance expertise and market-specific support in 185+ countries so you can hire virtually anywhere with ease and peace of mind.
Key features:
Unmatched Compliance Expertise
Compliance is in our DNA. Unlike self-service global hiring platforms, we employ in-house experts who constantly track worldwide labor laws, keeping you on the right side of compliance wherever you oversee talent. Let us do the hard work of adhering to international regulations so you don't have to.
Our Global Work Platform gives you and your talent everything you need to connect on all things HR. Expedite onboarding, streamline pay, simplify time-off requests, and get one view of your distributed workforce using our intuitive technology.
Identify your ideal candidate and breeze through a quick and compliant onboarding using our Global Work Platform. Save time, reduce errors, and never have to enter the same information twice, all while providing your talent with an easy onboarding experience.
We go above and beyond to give employers and talent the support they need. No more relying on chatbots or general support hotlines. Turn to dedicated representatives who speak your language, understand employment laws in your region, and provide fast and accurate assistance.
Exceptional Talent Experience
Our unparalleled human support powers an optimal talent experience so you keep your workforce happy and intact. Velocity Global also offers benefits packages and perks that far exceed market norms, giving you a powerful tool for recruiting new job seekers and keeping talent happy.
Any Goal, Any Talent, Anywhere
Hire, pay, manage, and support any type of talent in more than 185 countries. Whether you need to simplify payroll across countries, quickly and compliantly onboard contractors, build teams in markets without entities, or accomplish any goal in between, our full suite of solutions has you covered.
Full Pricing Transparency
Keep your hiring budgets on track. Velocity Global enlists a Big Four accounting firm to regularly audit our employer burden and VAT calculators, which were recently rated as 99.63% accurate. Get full transparency on costs right from the start – no hidden fees, no surprises.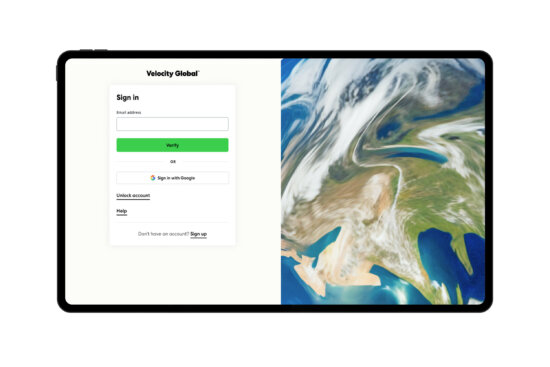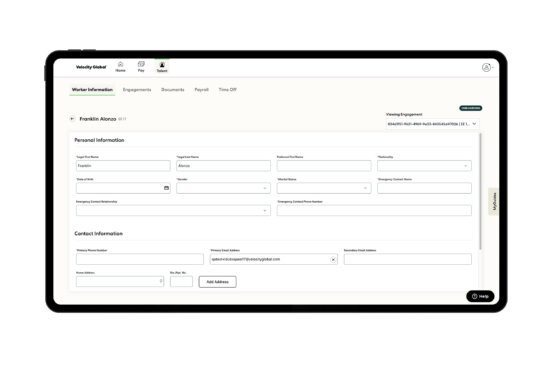 Mid-market and enterprise businesses use our Global Work Platform™️ to securely and compliantly grow their distributed workforces. By seamlessly integrating with Bob, our Global Work Platform™️ helps businesses maximize efficiency, productivity, and cost savings throughout the entire employee life cycle. Even better, our integrated technology is backed by industry-leading human support so you can turn to an expert partner whenever you need help navigating the complexities of global HR.
Using multiple HR management platforms often means entering records in two places, creating extra work and increasing the risk of errors. Our integration helps users onboard, manage, and oversee their global workforces without manually entering the same information in Bob and our Global Work Platform™️.
Thanks to our data synchronization mapping feature, information syncs between both platforms in real time—starting at the very beginning of the hiring process. Simply make changes in our Global Work Platform™️ and the information will automatically update in Bob, helping you boost accuracy and efficiency as you manage your distributed workforce.
The process is simple:
Recruit your talent
Flag them for our global Employer of Record solution in HiBob
Transfer their information to our Global Work Platform™️ with one click
Update employee records in our Global Work Platform™️and the new information will automatically sync to Bob