SBTech is a leading provider in sports betting solutions and management services for top gaming operators in globally recognized and regulated markets.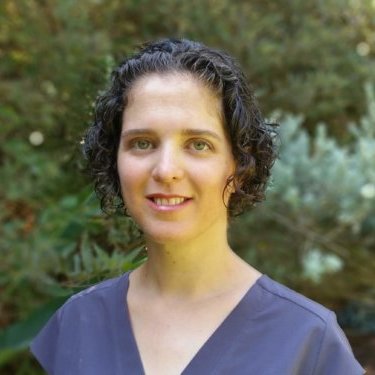 Amit NachmanyGlobal HR Manager It's innovative and customizable suite of solutions is managed across online, mobile, and retail channels. The company delivers an optimized gaming experience with its best-in-class sportsbook, comprehensive iGaming platform, award-winning in-play betting product, and live casino gaming content.
The challenge
SBTech is a fast-changing company. It requires an adaptable system that can keep up with the pace of over 800 employees' needs while working across five international sites. SBTech's HR leadership was struggling with a prior product that was unadjustable without immediate customer support. As the company continues to expand, collecting and updating data became a more frequent activity, as did the need for tangible and navigable recording system.
SBTech was searching for a solution that would suit their dynamic nature, expecting to find a system with a much lighter and user-friendly experience – one that could be customized and organized without complication or confusion.
Our solution
Hibob went the extra mile by meeting SBTech's needs as a dynamic company, both on and off of the platform with above and beyond features combined with unparalleled support. Striving to meet the changing needs of its employees is effortless with bob, allowing SBTech to grow and evolve at the rapid pace it now thrives on. bob's Performance, Reports, and Survey features not just streamlined, but boosted SBTech's HR data collection processes, while implementing team and position changes seamlessly.
As the company experiences frequent department and group changes, agile group fields have become crucial to their daily activity, as managers successively progress professionally with bob by their side. It doesn't stop there; by evolving in congruence with SBTech's feedback, Hibob is always available with optimal customer and technical support on the spot, assuring SBTech with a strong sense of use case security.
The results
"We chose bob because it's the best HR system that is able to adapt to our needs as a global fast-growing company that is constantly changing. The platform itself is extremely adaptable, but even more so are the people and the support behind the product."
Amit Nachmany
Global HR Manager
With bob's Reports feature, performance time via excel sheets was minimized by 3-5 days of manual work. Data is saved swiftly and automatically input without system delay.
Surveys make the feedback process simpler, friendlier, and fairer. As SBTech strives to meet the changing needs of its employees, it can now make evidence-based decisions when implementing new company-wide policies and procedures.
bob's look and feel made saving data more delightful, but the tracking system has made it especially functional. Performance visibility, progress view, nudging, and other customizable HR procedures have boosted productivity within the company.
Reaching out, sending memos, and announcing updates or new hires are effectively shared across all SBTech sites by locally-based HR departments. Shoutouts improve company culture with transparent communication and accessible information.
The Shoutouts and Reports features of bob continuously keep pace with frequent changes in SBTech's rapidly-growing company size, structure, and culture.
Reviews and managerial changes are much simpler to track with bob's Performance feature.