7 October 2021, Tel Aviv, Sydney – HiBob, creator of the world's leading workplace experience product suite Bob, announces its launch in the Australian market.
The business, which has existing offices in the US, UK, and EMEA, has identified a significant opportunity to support modern, mid-sized Australian companies and to work with local leadership teams to develop and enhance their people engagement and culture strategies, reduce churn and increase productivity by reducing the administrative burden of HR in the highly competitive local talent market.
HiBob has appointed Damien Andreasen as ANZ Country Manager to lead its operations in the Australian market. Damien will be establishing HiBob's Australian and New Zealand headquarters in Sydney with plans to significantly expand the team to offer clients and partners a full-service offering in this market, including account management, local implementation and support, and sales. Prior to joining HiBob, Damien spent over a decade launching and scaling technology companies in the ANZ region including Spreets, Lawpath, and Ento.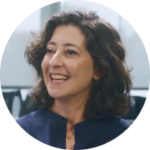 "When I saw Bob it was a slam dunk! It was attractive, easy to use, and I felt like I was in a place that I could stay for a while."
Claude SilverChief Heart Officer at VaynerMedia
Damien Andreasen said: "The role of HR in modern organisations is more critical and strategic than ever. Businesses face increased challenges attracting and retaining top talent and creating a truly inclusive company culture that can successfully manage the rise of dispersed teams and flexible working.
"HiBob has built a unique HR platform "Bob", that empowers HR leaders to successfully manage these modern-day challenges and create a remarkable employee experience.
"HiBob will be committing significant resources to our entry into Australia and New Zealand, and is already developing several local integrations with Go1, JobAdder, Xero and Keypay, and recruiting several senior hires across all areas of the business to support our growth and customer success objectives locally."
Damien Wodak, Managing Director – HR SaaS at SEEK Investments, which led HiBob's $70 million Series B funding round in December 2020, said: "HiBob's unique HR platform, Bob, is a compelling and dynamic solution that enhances company culture, increases retention, and provides detailed insight into the employee's lifecycle while reducing the administrative burden of HR for fast-growing businesses. Bob's flexible, specialised capabilities will resonate with modern, mid-sized, multi-location Australian companies looking to create a remarkable work experience for their employees."
Say Hi to modern HR that
Scales HR globally
Established in Israel in 2015, HiBob identified that modern Human Resources Information Systems (HRIS) have steadily evolved. Specifically, HiBob's HR platform enables clients to:
Scale as they grow, while reflecting the needs and policies of different teams and different locations. Bob is designed to customise HR processes for each site, including time-off policies and workflows.
Access powerful analytics that allows managers and HR leaders to access valuable information to inform planning and decision making.
Retain talent through a distinct user-friendly experience that brings people together to create meaningful professional and social relationships, whether they work on-site or remotely.
Create a remarkable employee experience: Bob is designed to enhance company culture through transparency, meaningful engagement, motivation, and anonymous reporting.
Increase productivity, by streamlining and saving time on core HR processes, and continuously improve HR performance and the employee experience.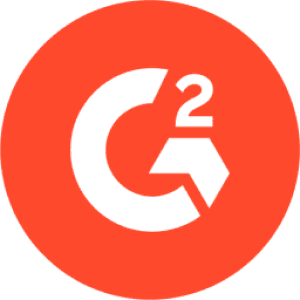 "Simplicity and possibility to include everything in the same platform! Easy administration."
Nov 19, 2021
Administrator in Financial Services
Intuitive HR tech platforms that all members of an organisation, including HR teams, senior leadership, line managers, and individuals, can use to engage and collaborate are now mission-critical.
HiBob's technology recognises and addresses the needs of previously under-served modern, mid-sized, multi- location companies to support the administrative aspects of HR, and cultivate positive cultures for people, whether dispersed, fully remote or hybrid. HiBob's triple-digit revenue growth year over year is underpinned by the impact it is delivering to its global client base.
Say Hi to a modern HR platform.
Get an inside look now
---