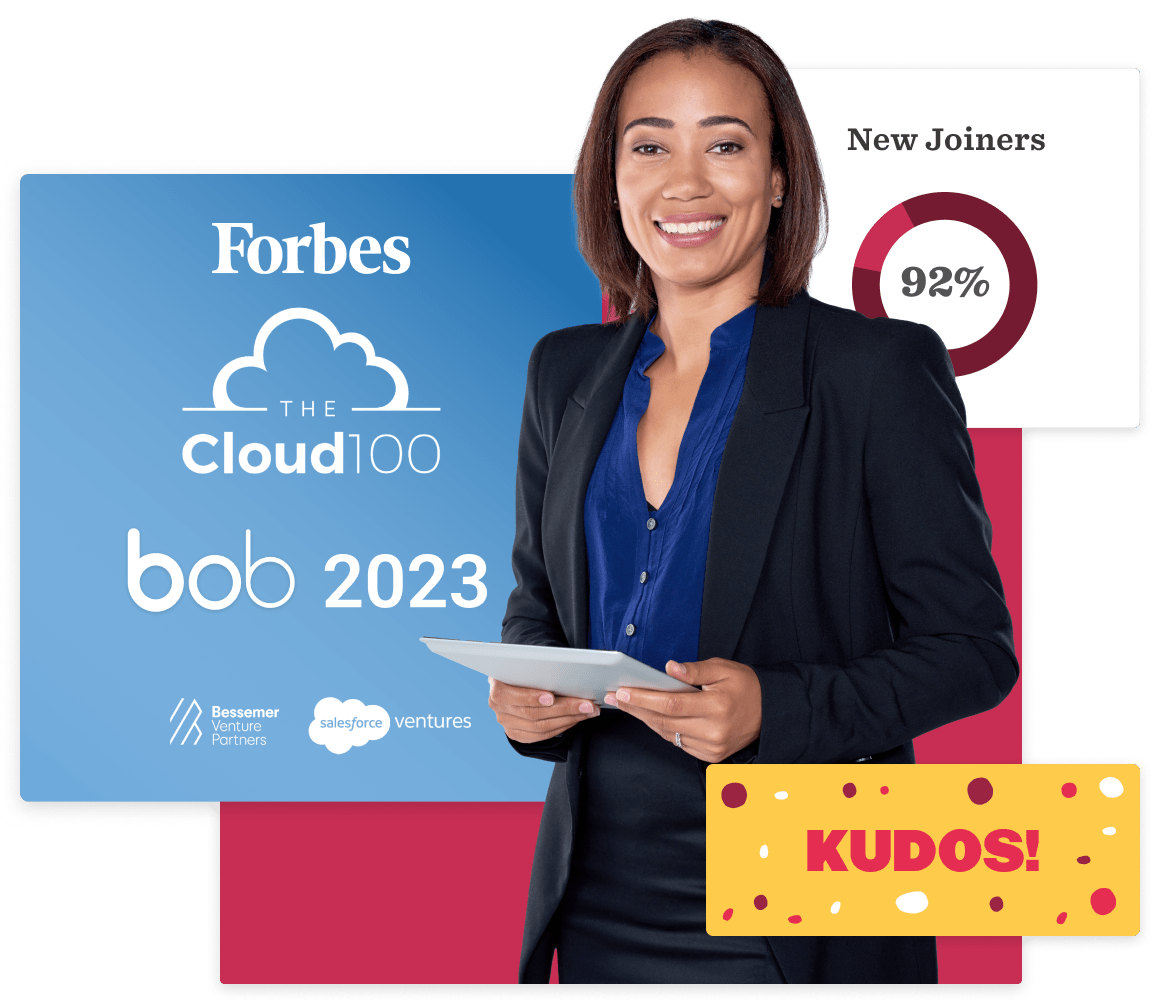 Award winning SaaS HR software
The cloud-based HR software that powers productivity, engagement, and retention.


What is SaaS HR software?
Software as a service human resource software, or SaaS HR software, helps HR leaders organize and run programs, procedures, and routines associated with HR tasks. In most companies, the HR management software will be purchased as a SaaS cloud model, added to the HR tech stack, and managed by HR generalists and admins. Today, SaaS HR software should include features to support more than the common HR assignments and include ways for HR leaders to enhance the employee experience, connect global workforces, and build more efficient HR workflows and processes.
Why HR leaders need modern SaaS HR software
The new role of HR is a balancing act between a great employee experience and routine HR tasks. Legacy HR systems fall short of the people-centric solutions needed today. Bob is a modern SaaS HR software built for how HR leaders work today. HR, managers, and employees use Bob for productivity and engagement. With an intuitive design like social media apps, employees find it easy to connect with colleagues, communicate, and complete tasks such as signing documentation or updating personal information.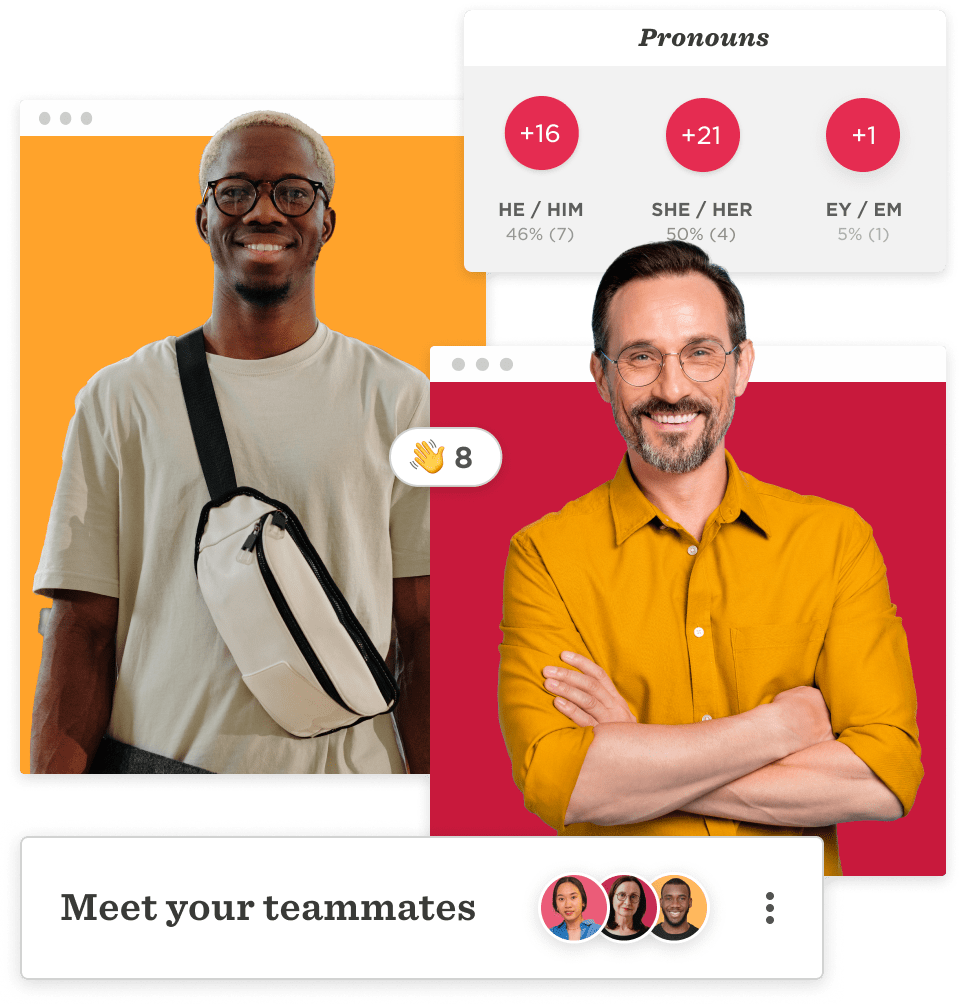 Core HR
The heart of any SaaS HR software, core HR streamlines processes across the organization with agile workflows, management tools, employee engagement tools, and a great UI that everyone finds fun and easy to use.
Use the homepage to engage employees across sites, locations, and countries.
Use shoutouts and kudos to recognize achievements, and communicate with employees in their favorite tools like Slack and Microsoft Teams.
Automate workflows with approvals, alerts, and reminders, and then repurpose them again in a few clicks.
Time & Attendance is easily managed in one place with holistic views to indicate who is on, off, or taking leave.
There's more to core HR in Bob.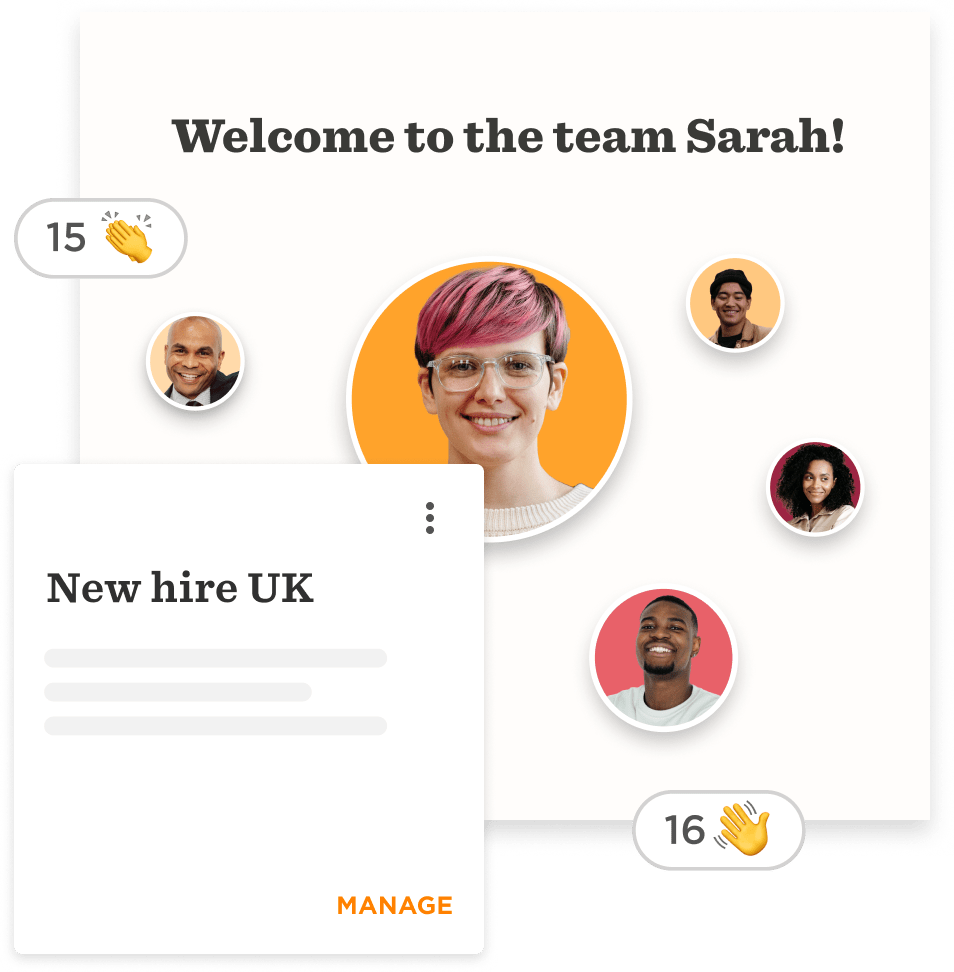 Onboarding
Streamline and personalize new hire processes by collecting exactly the information you need within a welcoming, tailored onboarding experience using modern SaaS HR software.
Give new joiners a feel for your company culture, values, and team with an onboarding experience from anywhere–remote, hybrid, or office location.
Personalize your onboarding programs for role, site, team, and country. Add special sections for regulations or specific roles.
Create automated workflows triggered by the date or steps completed, and add reminders and approval processes to loop everyone into the current status.
Welcome new employees before their start date with preboarding workflows. Allow new hires to see the Org Chart, meet team members, learn about the company culture, and finish paperwork before they start.
Bob streamlines the onboarding process for a positive experience.
We really like the modern approach in the platform and the capabilities of integration. For us, the onboarding part was really important and also to have one place where you can store all your data.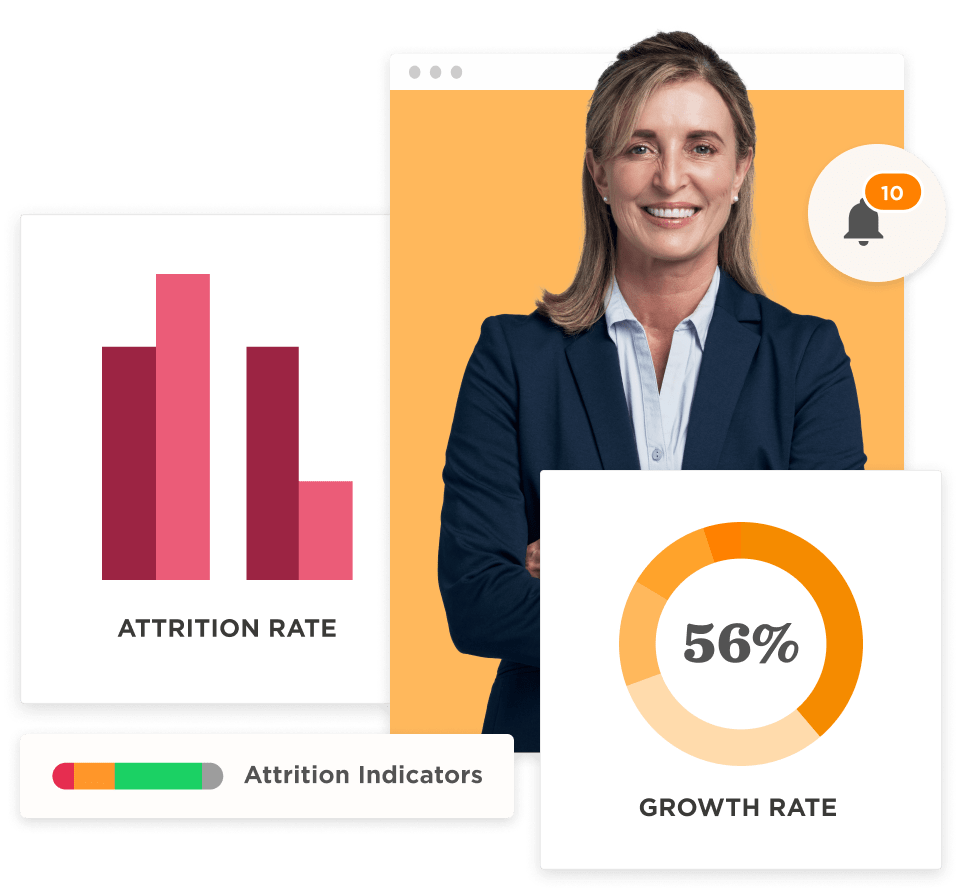 People Analytics
With our modern SaaS HR software, you get people analytics that helps you tell the story behind your programs. Track and report on important KPIs such as headcount, growth, attrition rates, and absenteeism. With all your people data in one place, you have analytics in real-time from all your cross-platform HR tech integrations.
Create your own reports or use Bob's pre-built templates and then share with teams and leadership to make data-driven decisions.
See the people who are at risk using the attrition indicators fields that are color coded for quick, visual recognition.
Measure headcount, growth, retention, and absenteeism and identify trends and patterns.
Use the insights engine to calculate interesting observations that may go overlooked, turning your analytics into a proactive tool for your people.
Use centralized people data to make better decisions.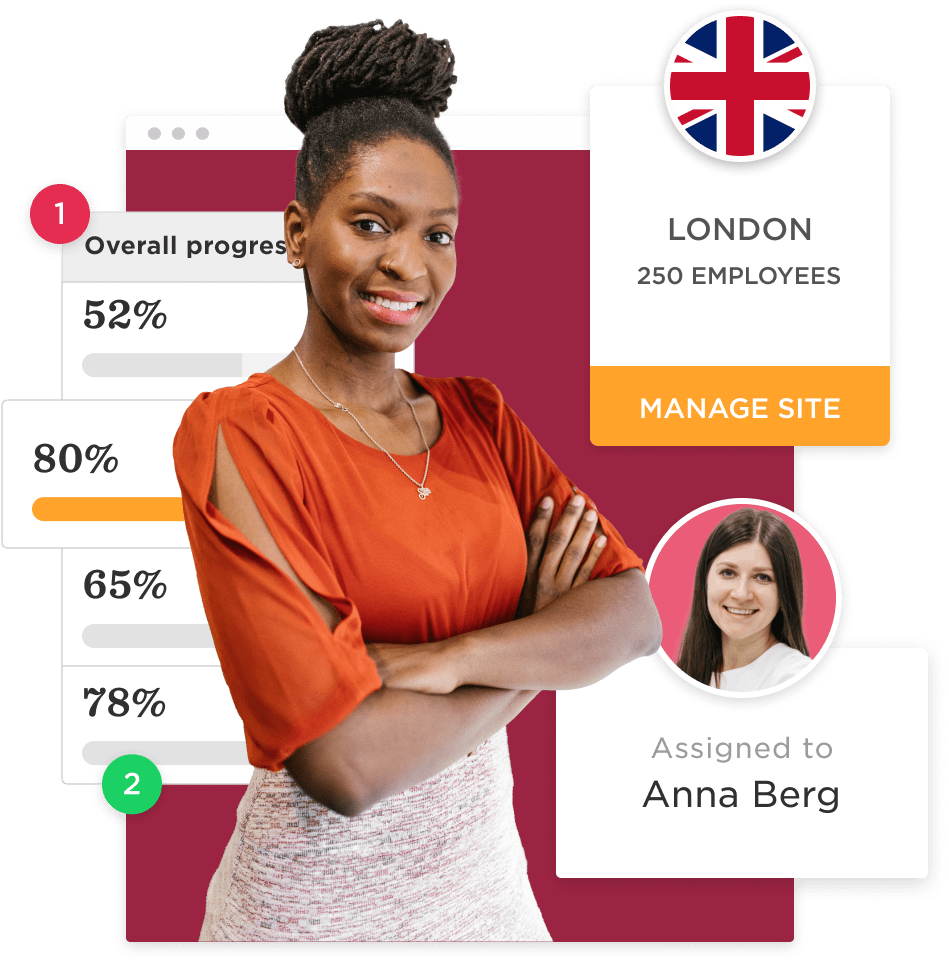 Performance
Update your performance management with 360-degree processes. Empower your people to succeed with growth plans, 1:1 meetings, goals, and peer reviews. Manage everything in one centralized, easy-to-use system for onsite and remote employees.
Use one centralized platform for a complete, career-based review with activities, goals, and achievements for all employees–remote, hybrid, or in-office.
Collect reviews from managers and direct reports and have employees select the peer reviewers that are valuable to them. Conduct the entire process in Bob eliminating extra emails and spreadsheets to manage the process.
Stay in control of the entire process to ensure it is accurate and in line with company policy by setting up your own cycles. Set reminders for every stage of the process to keep the process flowing and on target.
Have people set clear goals and then track and discuss progress with managers. Align goals with the company strategy to connect day-to-day work with company-wide success.
Empower your people to succeed.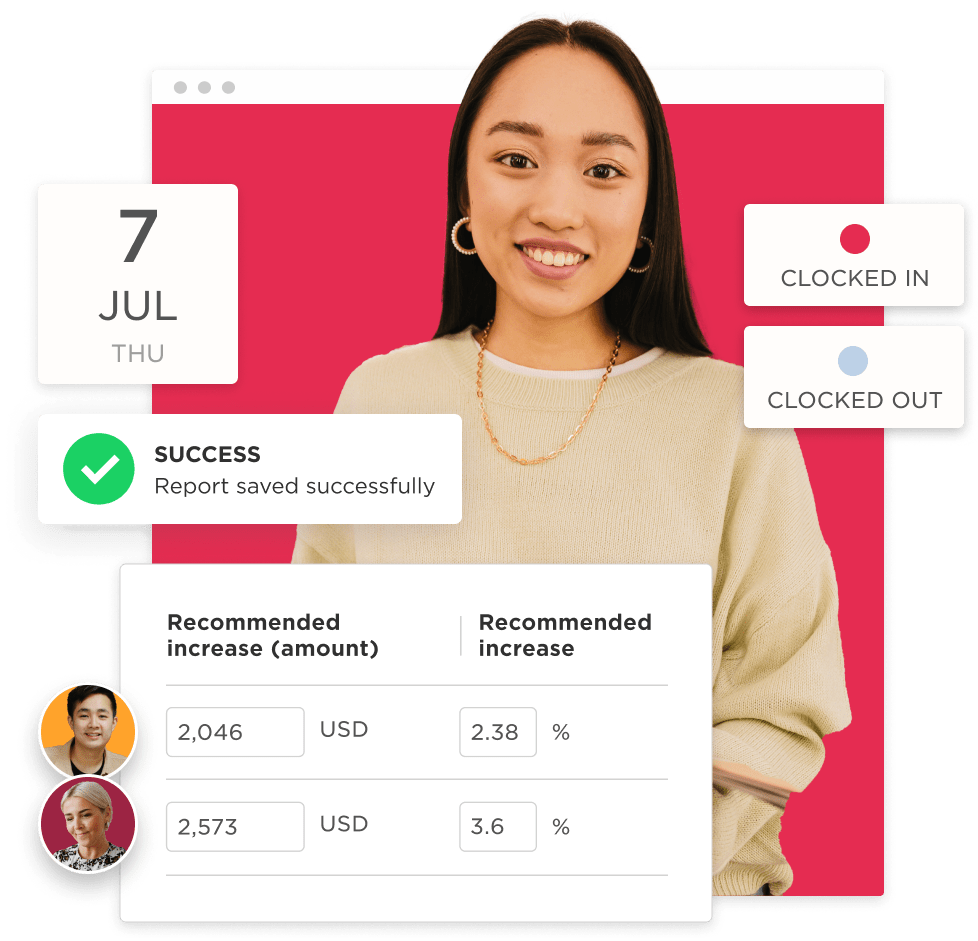 Compensation management
Modern SaaS HR software helps you manage a seamless compensation process. You can keep everyone in the process updated from start to finish on salary reviews, bonuses, and equity allocation.
Manage entire compensation processes from one platform, including performance, tenure, salary, and bonuses. Loop in all stakeholders and access up-to-date information for a complete picture.
Localize for different currencies, regulations, and pay periods from Bob, including everyone who needs to be a part of the local and global process.
Plan salary reviews with guidelines, alerts, and progress reports. Make smart decisions with a complete view inside Bob while keeping HR and C-suite up to date on the facts.
Use comp worksheets with managers to drive pay parity across the company. Managers can see history, eligibility, and even recommendations and benchmarks.
Manage flexible, global compensation tasks.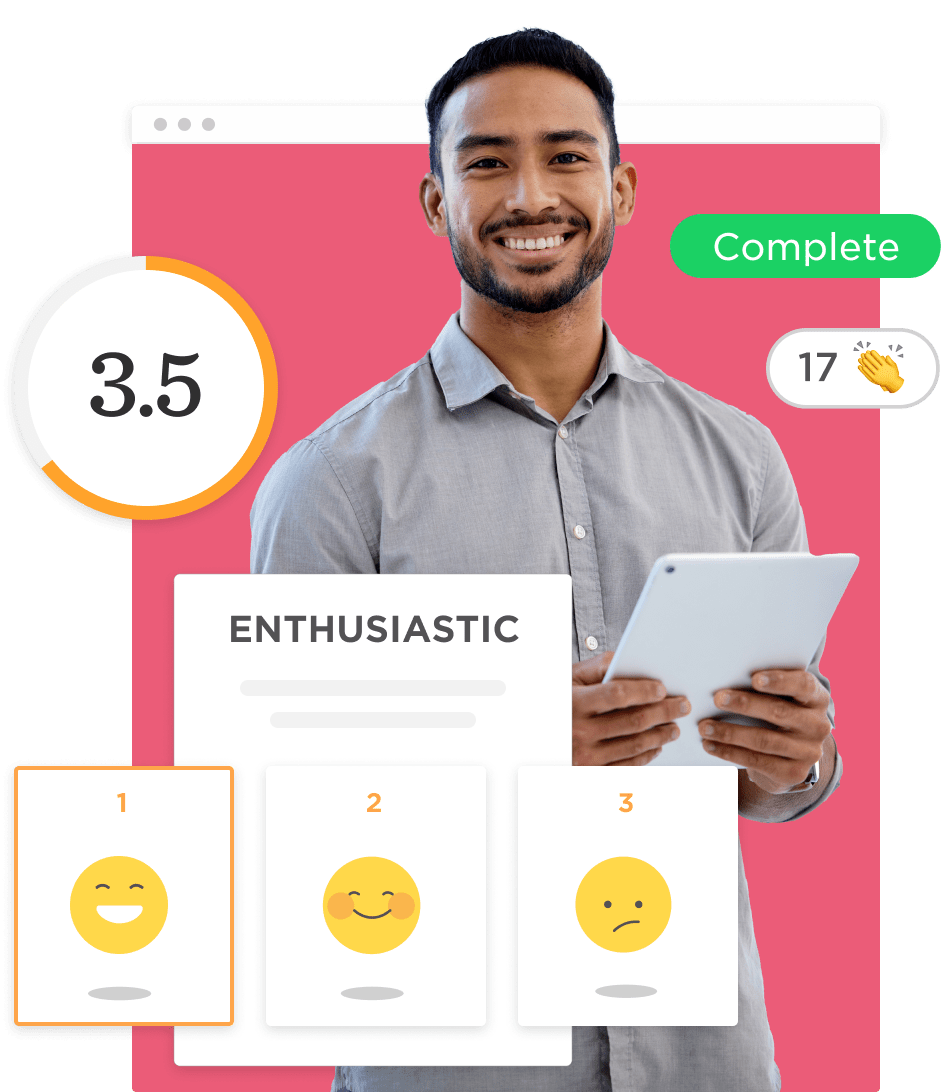 Surveys
Keep your finger on the pulse of employee wellbeing with surveys that collect valuable employee feedback. Use lifecycle surveys for important milestones and conduct pulse surveys for overall satisfaction. View results and reports to make positive changes.
Keep your finger on the pulse of employee wellbeing with surveys that collect valuable employee feedback. Use lifecycle surveys for important milestones and conduct pulse surveys for overall satisfaction. View results and reports to make positive changes.
Make an anonymous survey to see how your people feel about specific topics like salary or benefits.
Send surveys company-wide including global offices and people working remotely, or choose to survey small groups or teams.
Discover more with people analytics that points to valuable insights. Find trends and act on the results. Get deeper insights by filtering by site, gender, category, and more.
Better understand your people with surveys.
The most customizable HR. Built for the way you HR.
Meet Bob. The modern HR platform for modern business.
Bob is the SaaS human resource software built for the new world of work. Bob impacts everyone in the company, from HR to managers and employees. With all the modern features in Bob, HR can drive growth, engagement, and productivity for the company while balancing traditional HR tasks with people-first strategies.
See all of Bob's modern features here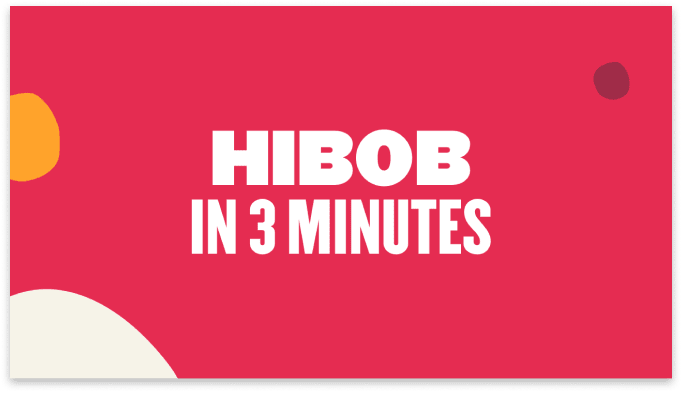 Which companies are suitable for Bob's SaaS HR software?
Bob's SaaS HR software is built for modern, global companies. Companies looking for scalability, flexibility, and a people-first approach will find value from Bob. Customers rave about the automation of HR tasks that save them hours of admin time, the homepage that creates a culture of communications and belonging, and the simple UX/UI that is easy for everyone in the company to use and navigate.
Why choose HiBob's SaaS HR software?
No two companies are the same. Bob was built so HR teams can customize every aspect of the platform to meet unique company needs. Bob also takes a people-first approach that delivers an amazing employee experience. Plus, employees find the interface as easy to use as their favorite social media app, triggering more engagement and retention.
What features are included in Bob?
Bob is more than a traditional HR platform and has features for HR, managers, and employees. As a complete HR platform, Bob has core HR, onboarding, performance, compensation, surveys, time off, time & attendance, payroll integrations, people analytics, anonymous reporting, and workforce planning.
What SaaS HR software is right for my business?
Not all HR solutions are built alike, so it's up to you to compare HRIS solutions to find the right solution for your company. Use a comparison template to make sure you compare all the features that are key to your business's success.
Learn how Bob can improve your HR processes