Hybrid work is here to stay. The benefits come with a unique set of challenges for HR. With employees spread across multiple sites, how can HR lend support, keep their finger on the pulse, and create a sense of togetherness?
Here are seven tools that HR can deploy to empower a hybrid workforce.
To get employees talking more.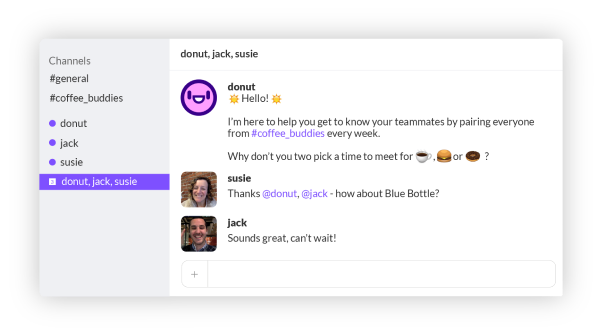 The office was great for bringing people together. Outside of the office, there's Donut.
Donut is an app (can be integrated into Slack) that randomly pairs employees and sets them up on virtual coffee or lunch meetings. You can also set up remote team lunches or connect new hires through new hire lunches or via a dedicated channel for onboarding support. In a hybrid work model, HR can use Donut to get people from different backgrounds and departments talking, solving problems, and creating friendships.
For knowledge sharing across your company.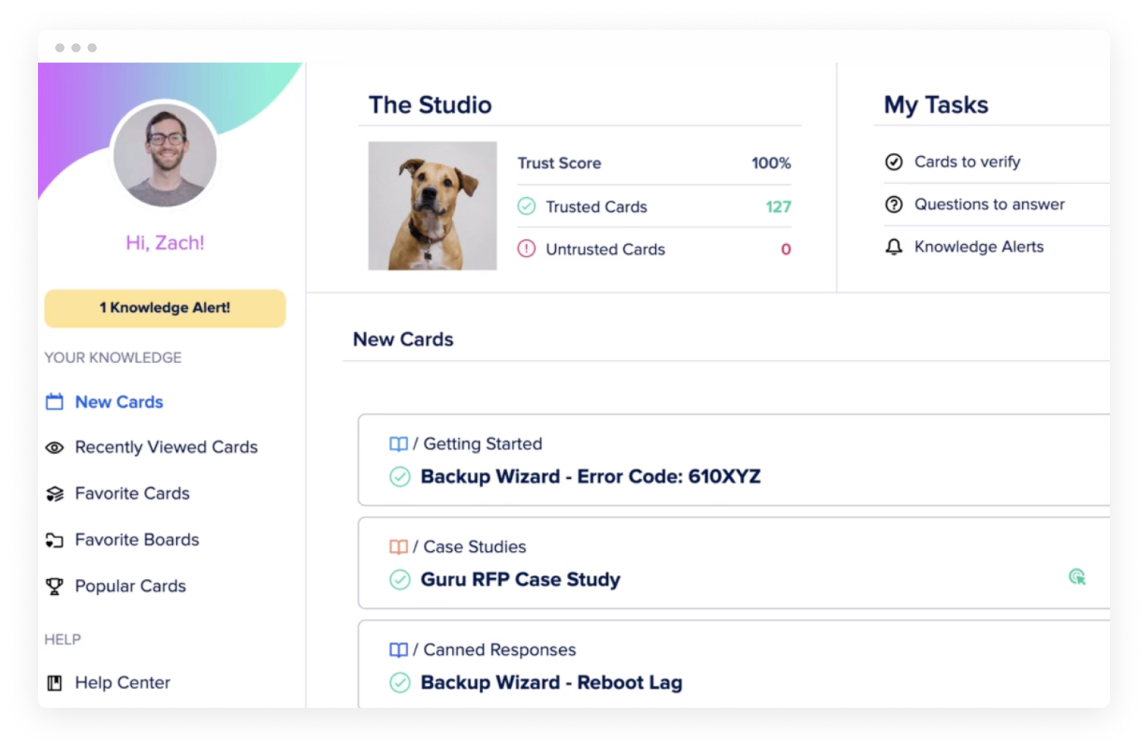 Guru is like your company's own Wikipedia page. It hosts and organizes important presentations and documents for sharing across the company. A resource center like Guru works wonders while onboarding new employees. HR can highlight the content that new hires will find helpful and send them over to Guru to get caught up on their own time. It allows employees to exchange information and stay up to date without letting time zones and busy calendars get in the way.
For remote recruiting with a human touch.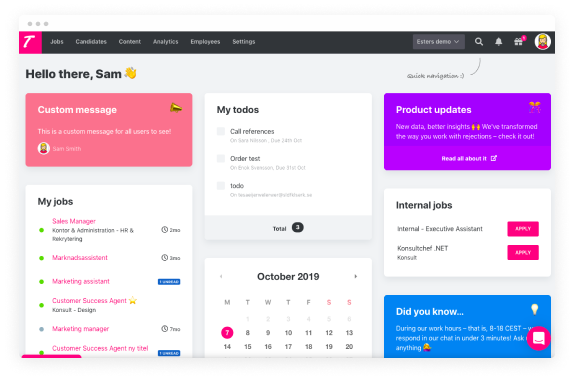 Teamtailor is the ATS (applicant tracking system) that helps remote companies stand out and find the right talent. If you're competing for global talent, you have to give candidates a look into who you are and what you do and if they like it enough they'll sign on for the role. With hybrid work, where interviews are likely virtual, HR will have to get creative to give recruits a sense of the company culture and the employees who work there. Teamtailor can help you build an engaging careers page that puts your culture and your people front and center and social media tools to advertise open positions and find the right talent. They have features to grow your talent pool, track and communicate with candidates, and get feedback on the interview process, so you can keep fine-tuning and improving.
For empowering employees to take meetings on the go.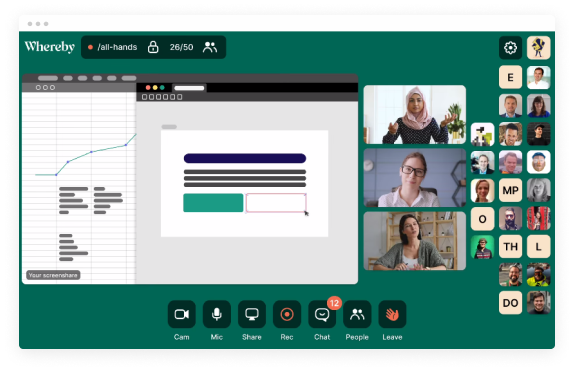 Zoom fatigue is real. One solution that many HR pros agree on is encouraging employees to step away from their laptops and take meetings on the go. Whereby makes it easy for employees to hop on a video call from anywhere. There's no app or software download. Just choose your personalized URL and meet using your internet browser – on mobile or desktop – with only one click.
For some zen in the workday.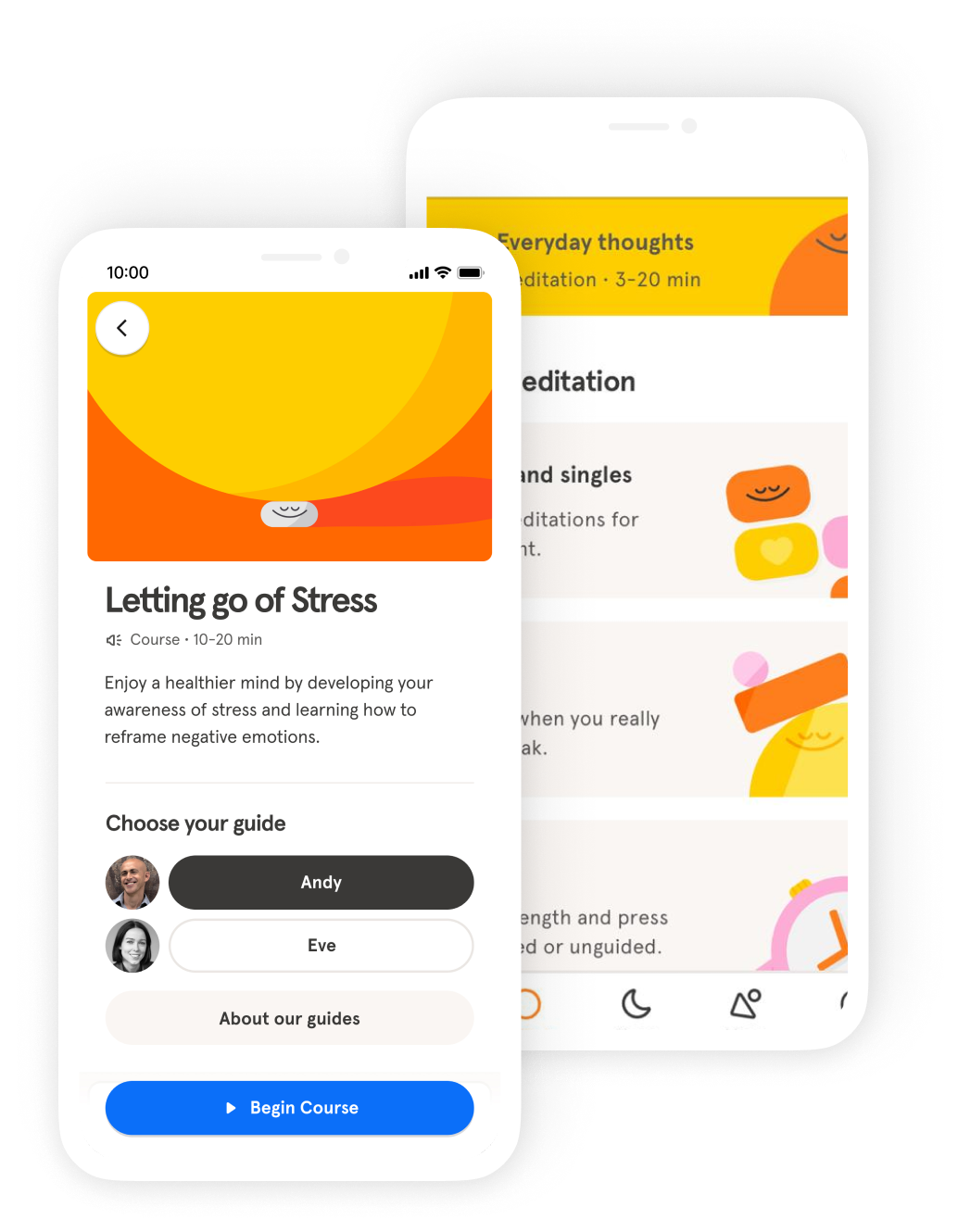 Sometimes we need a bit of chill in the middle of the workday. Headspace is a meditation app that can help employees step away, breathe and recharge their batteries. Meditation can help people stress less, focus more, and even sleep better. Employee well-being is top priority for HR. Encourage employees to take breaks, get a little "me" time and take care of themselves.
For clear and effective communication.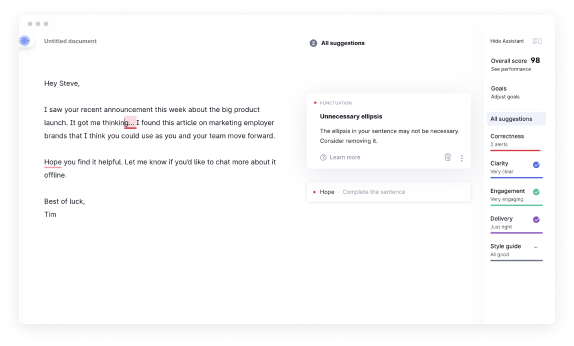 Remote work means a lot more text-based communication. It's easier to articulate what we need face to face. Because these personal interactions aren't as common outside of the office, all employees need to have the tools to communicate clearly. This is especially critical for global companies where English might not be everyone's first language. Grammarly is a great tool to make sure all emails and chats are free of any errors and that your message is clear. The more your employees use it, the better they'll become at communicating.
For immersive virtual meetups.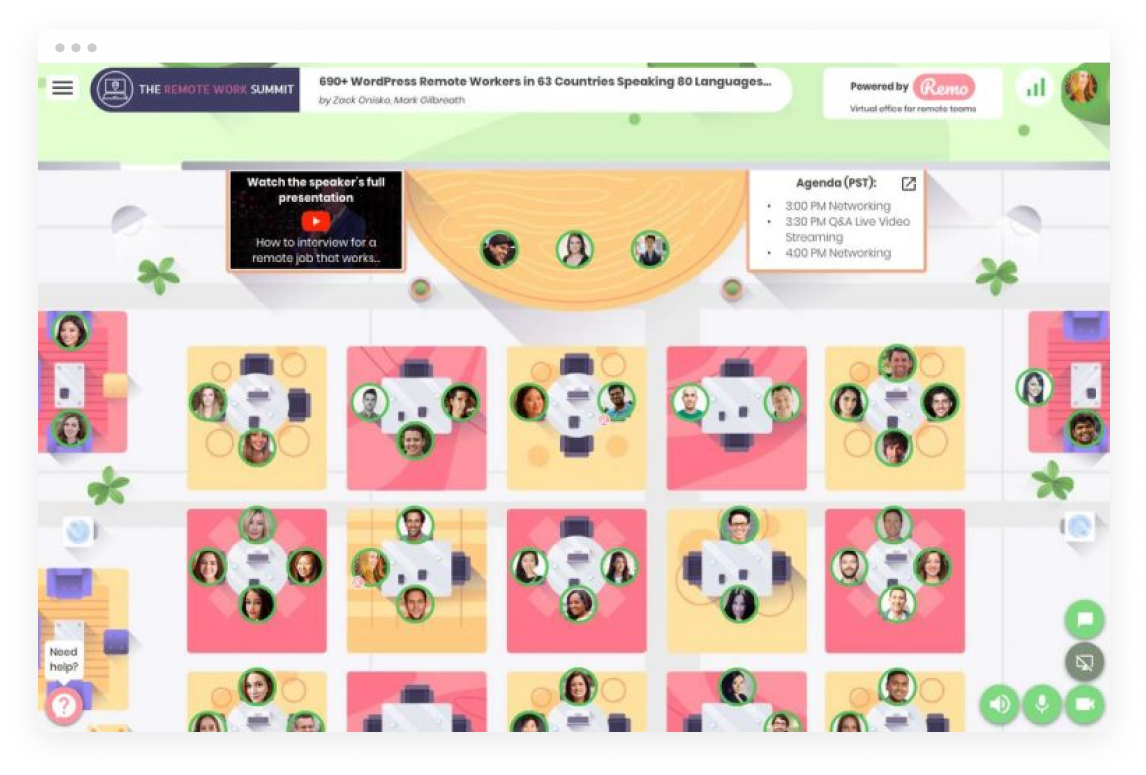 Remo is a platform where companies can create a virtual space that allows people to communicate and engage with each other just like they would in real life. You can host any event you'd like, from company all-hands to webinars to happy hours. Whoever joins will enter a virtual space full of interactive "rooms" and can pop in and out of each room to participate in different conversations and meetups. It helps HR create large enough events for the entire company to attend while allowing individual employees to find what interests them and get in on the conversation.
Recommended For Further Reading
8. Bob (we had to)
For people management and celebrating your employees.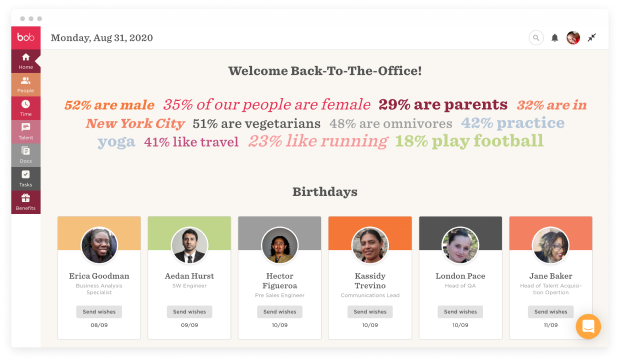 Bob is a people management system that drives culture and engagement. Among its features, the platform comes with great ways to connect remote employees and make new hires feel welcome from day one. Shoutouts and Kudos let team members celebrate wins and thank their coworkers for going above and beyond. The platform is visually engaging, with a company home page, interactive org chart, and employee profiles that highlight both the personal and professional sides of your people. 
The hybrid work model is here to stay.
The shift to hybrid work has opened a lot of questions about what employees need to be productive. We used to think it was the structure of a 9 to 5 and a shared office space that helped people focus and commit to their work. Now, all of that is changing. Help your employees feel connected and productive outside of the office by giving them the tools to succeed.
---