Partner Overview
gradar is the complete solution to design and manage a job architecture. In one affordable software, we help your business perform consistent job evaluation that establishes fair and transparent pay structures. With gradar you can benchmark your position and run compensation analysis to build up your compensation structure. Furthermore you can perform gender pay gap analysis according to the EU directive.
By using gradar, the HR Team is the owner of their job architecture and compensation processes. The tool is easy to use and is the full solution for every job evaluation project as this connects compensation analysis with career frameworks and market benchmarking.
Key features:
Modern job evaluation system with three career paths
Easy alignment with salary surveys
Automated translation to role-specific competencies
Integrated pay equity and salary analysis according to EU directive
Compensation structuring and salary ranges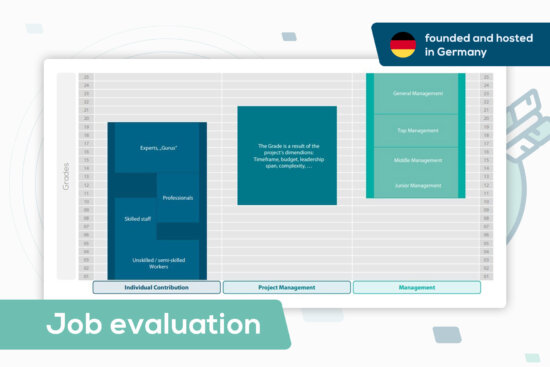 By integrating gradar with HiBob, you are connecting gradar as the backbone of every job architecture with your HRIS system. Compensation structure and market analysis can be performed in gradar and the result will be displayed in Hibob so that you can manage your salary reviews easily.
Firstly, the positions will be evaluated within gradar. Then employee pay data (matched with the position) will be automatically transferred from Hibob to gradar. Based on the internal data, compensation analysis and compensation structuring can be performed. The result of the grading and compensation structuring exercise (e.g. job grades, pay bands) will be transferred from gradar into Hibob.
Thus, you can easily manage your job architecture and compensation management processes.