Partner Overview
Deputy helps businesses spend less time on managing staff scheduling and more time focusing on quality care. Our app gives you clarity around how many staff you need at any given time, who's available to take those shifts, and who has time off. You can easily build and share work schedules from your device of choice and pass accurate timesheets straight to payroll. It's how 300,000 workplaces across the world have improved the efficiency of their teams while reducing their admin workload.
Why Deputy? Our softwares power, simplicity, and mobility has earned us more than 300,000 happy customers who are our greatest advocates. With Deputy, you're not just saving time and money. You're making life easier for your teams and helping them provide better service.
Key features and modules:
Core HR – Create the smartest rota for your teams in a few clicks. Share it instantly.
Onboarding – Record accurate timesheets and attendance to make payroll a breeze.
Culture & Engagement –Turn any device into a secure employee time clock.
Leave management – Manage leave balances, requests, and staff availability in one clear system.
Mobile app – Run thriving teams on the go with mobile rotas, timesheets, and insights.
Integrations – Seamlessly connect Deputy with your payroll, POS or HR software.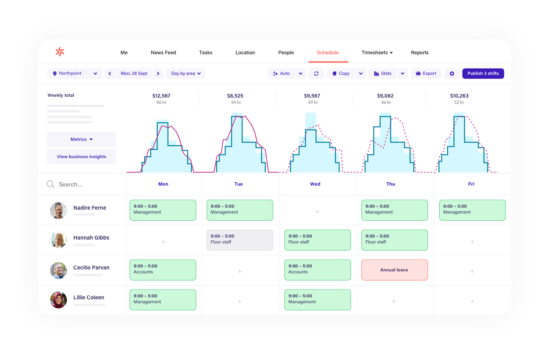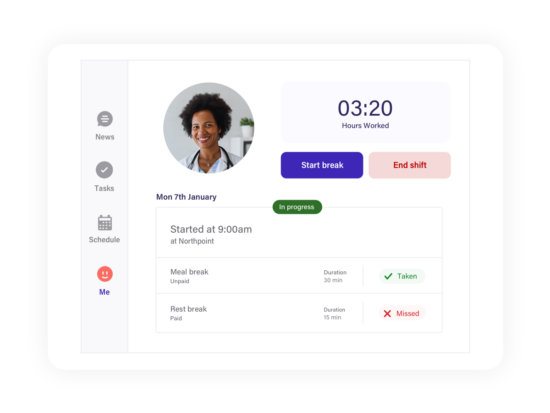 The integration will provision the shift workers to Deputy to manage their scheduling. The integration will provision the shift workers from Bob into Deputy to manage their scheduling. This is currently a one way API integration.
Shift workers will be created and updated in Deputy according to their status in Bob.
Important data fields such as employee name, email, work site, start date and others will be synced.
Data sync is triggered at an event (new employee creation, site change, etc.
To learn more or see this integration in action, click Let's Go below!