Diversity, equity, inclusion, and belonging (DEI&B) is a key part of modern HR. Leaders who prioritize DEI&B recognize the unique value that a diverse workforce brings to their company, and focus their efforts on building a fairer, more inclusive culture.
However, improving your company environment is a complicated business. There is a wide range of elements to examine, and, left unchecked, unconscious biases can creep into every part of your operation.
That makes carrying out a regular diversity audit an important step for staying on top of your DE&I efforts, as well as establishing which approaches are proving the most effective.
Use our free DE&I checklist to get started on your own audit, and find out what you can do to make your workplace a fairer, happier, and more productive place.
<<Download now to start assessing your current DE&I compliance levels>>
What is a DE&I audit?
A DE&I audit is a way of assessing the current conditions at your company, and quantifying how well you're performing in terms of diversity, equity, inclusion, and belonging.
An effective audit will give you a wide overview of your current progress, and include things like diversity diagnostics surveys, equality impact assessments, gender pay gap analysis, and diversity research tailored to your industry. It is an unbiased, balanced way of evaluating, gathering data, and reaching conclusions about your business.
Equally, a DE&I audit can reveal opportunities for improving DE&I at your company. It will highlight unconscious biases, hidden areas which require attention, and patterns that lie within the data—giving you everything you need to make healthy changes and provide even better support for a diverse, happy, and productive workforce.
Why is it important to conduct a DE&I audit?
Conducting a thorough DE&I audit is crucial if you are to fully understand the current situation at your company. Especially in large companies, it's simply impossible for any individual or team to have a full understanding of workplace conditions and practices, particularly with respect to how people from different groups feel about their jobs.
A DE&I audit is therefore a powerful tool that supports your diversity management by providing tangible data and actionable insights.
Historically, diverse organizations have proven to be more creative, enjoy higher levels of retention, and craft clearer business strategies than less diverse organizations. That makes conducting an audit and making changes that improve the diversity of your workforce an effective way of improving the performance of your business.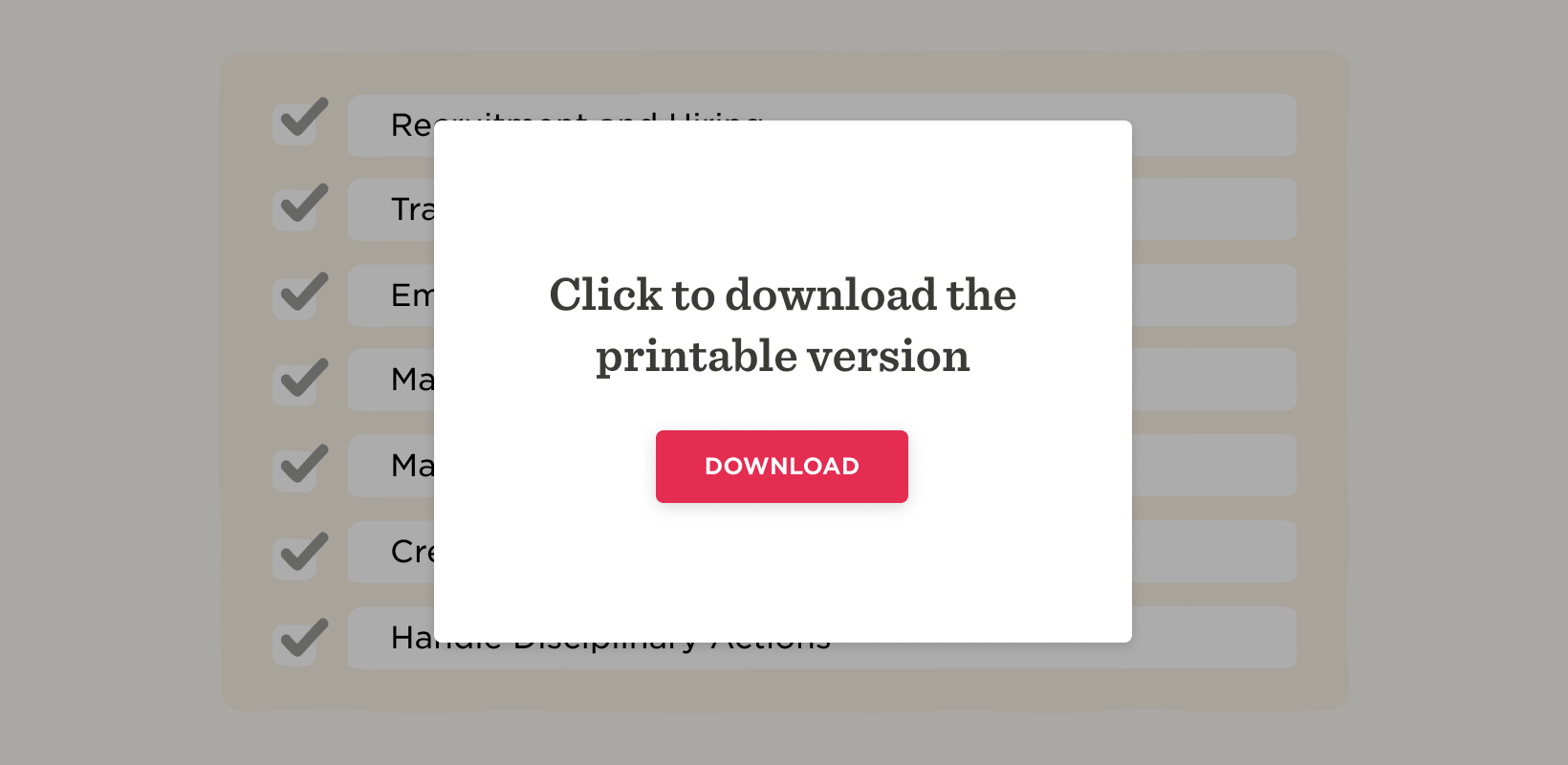 Key DEI&B metrics to measure in your audit
Metrics allow HR leaders to quantify their level of DE&I compliance in a measurable and comparable manner.
There are a few key DEI&B metrics to include in your audit, as well as any additional measures that feel especially relevant to your organization.
1. Demographic makeup
The best metric to start with is your representation across the business. Once you've gathered demographic data on your workforce you can calculate the diversity ratio and the relative proportion of people from different groups within your organization. By comparing this between teams or with industry benchmarks, you can glean an easy understanding of just how diverse your workforce is.
2. Retention within demographic groups
Similarly, analyzing your retention and turnover data based on minority groups and comparing this with your company-wide rate is a great way of checking for any issues which may be negatively impacting the experience of some of your people and driving them away.
3. Pay gaps and pay equity
Identifying any inconsistencies in your salary structure between different demographic groups is a key element of any DE&I audit. This metric requires that you compare people at similar levels of seniority and assess whether their compensation is equitable. If your data reveals a pattern whereby a particular group is consistently paid less, you may have an issue that needs addressing.
4. Job satisfaction and engagement
Measuring your organization-wide job satisfaction, such as via an employee net promoter score (eNPS) will reveal how much of a sense of belonging your people feel. When you break this down by demographic group, you can check for any wider problems.
5. Adverse impact
"Adverse impact" is designed to reveal any potentially discriminatory practices. If a minority group at your company receives less than 80 percent of a desirable benefit than the average employee, such as pay, they are considered to be adversely impacted. For example, assessing adverse impact in relation to your hiring or promotion record can reveal whether a particular group is significantly less likely to be employed or advanced through the company than people who are not members of that specific group.
6. Employee resource group (ERG) participation
ERGs are voluntary employee groups built around shared interests, experiences, or characteristics. They empower your people to build communities within your workforce, and tracking their participation rate can give you a good idea of how effective your ERGs are at appealing to their target audiences, as well as your people's general sense of connection and belonging.
Our diversity and inclusion audit checklist
A DE&I checklist is a great place to start as you build a detailed plan for your audit. Our free diversity audit checklist below will help you assess your current compliance levels and identify areas that require the most improvement.
By measuring your organization's performance alongside the following checklist, you'll get a good initial indication of your progress in achieving DEI&B goals, and where to look for deeper insights and future improvements.
<<Download now to start assessing your current DE&I compliance levels>>
<<Download now to start assessing your current DE&I compliance levels>>
Next steps after completing your DE&I audit
1. Plan your actions
After you've completed your audit, it's time to plan the actions you wish to take.
Take the things you learned from the audit and convert these into a series of achievable goals with tangible targets and measurable key performance indicators (KPIs). Outline the way you'll achieve these goals in a detailed framework, and assign those tasks to teams or individuals.
2. Do the work
Next up, it's time to make the changes according to your framework plan. Create systems that allow you to measure progress, and empower people to take charge of their allocated goals.
3. Communicate with your people
During this work, keep the changes you're making transparent. Doing so will make a big difference to your people's feelings of belonging. Celebrate milestones as they're reached, and make sure that DEI&B feels like a priority to your whole workforce.
4. Time to look ahead
Finally, it's time to start planning for your next diversity, equity, and inclusion audit. After all, this is the only way to assess the impact of the changes you've made and to stay alert to emerging opportunities for improving what you do.
Schedule your next audit, and you will be able to build on your successes and improve areas that were harder to affect last time around.
Embed DEI&B in your company's culture with Bob
Bob's powerful DE&I software makes it easier to embed your efforts into every part of your business and HR operations. With tools that allow you to curate personalized experiences for your people, you can enhance your efforts to increase the diversity of your teams through culture-focused preboarding and onboarding workflows, customizable preferences, and built-in ERG features that give people a sense of belonging.
Equally, Bob's powerful DE&I dashboard helps you identify trends and evaluate success according to a range of different metrics and demographic groupings. Bob gives you the tools to ensure pay parity and compliance and has features for gathering anonymous feedback and survey data.
With powerful HR tech at your disposal and our DE&I checklist to get you started, it's never been easier to promote a transparent, inclusive, and welcoming workplace culture that improves retention, loyalty, and productivity.
Meet Bob
At HiBob, we've built a modern HR platform designed for modern business needs—today and beyond.
An HR platform such as Bob offers a one-stop shop for all things HR. It sits at the center of your HR ecosystem, is fully customizable, and grows with your organization.
For HR, it delivers automation of many common processes, allows greater oversight and visibility of the business, and centralizes all people data in a secure, user-friendly environment.
For managers, it provides access to data and insights to help them lead more effectively and streamline processes.
For employees, it's the tools and information they need to connect, develop, and grow throughout their journey.
In a short time, Bob can be deployed to enable communication, collaboration, and connectivity that drives stronger engagement, productivity, and business outcomes.