Meet Rinat Kuper: our August People Leader of the Month. As VP Global HR at Algosec, Rinat shares her valuable insight on talent acquisition and other best HR practices as part of Hibob's People Leader of the Month series.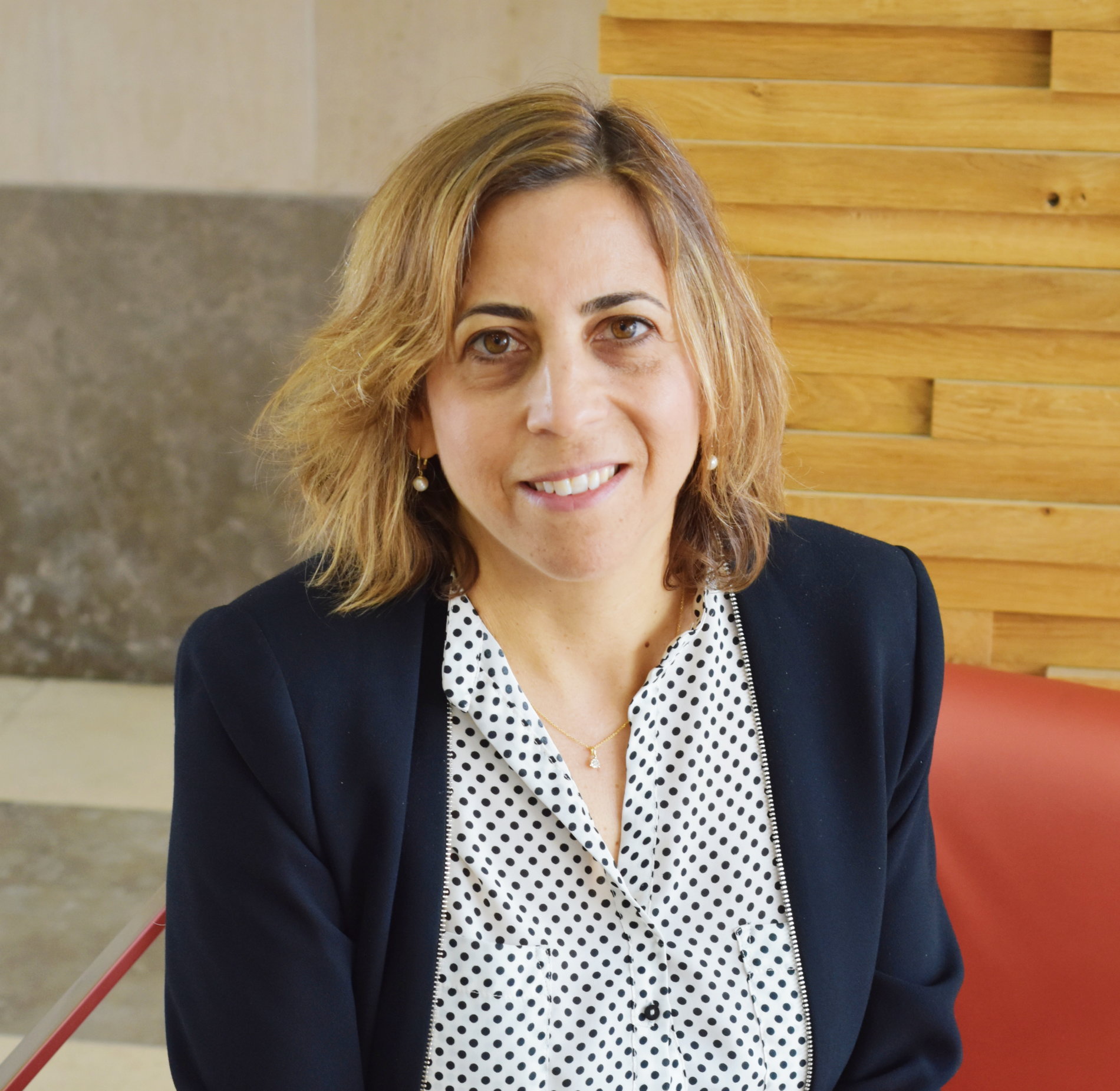 Rinat has over 20 years' experience leading strategic HR initiatives in corporate, regional, and field roles in fast-growth high-tech organizations. Her extensive HR management experience includes driving talent acquisition, mergers & acquisitions, organizational development, and cultural transformation.
Hibob: Thanks for taking the time to speak with us, Rinat! Let's warm up by hearing a bit about your background. How did you get started in HR?
I kicked off my career working in a placement agency that exposed me to different positions and companies. I had the chance to learn about different industries and the types of candidates that were suited to each. After two years, I was headhunted by one of my clients and I finally took my first step into the organizational HR world! At first, I was employed by companies that were capturing the attention of the local market; it gave me a solid understanding of how a business should be run from HR, beginning from HR specialist to HR Director.
At the time, my short term goal was to become an HR Director at an international company. This wasn't an easy feat to accomplish, I'll admit, since I had no previous global experience. However, I landed a great gig at Symantec in Cupertino, California. This was my big entrance into the corporate world, and I learned how to build large scale HR processes and best practices that work consistently and to make an impact locally in such a huge organization. At another point, I also ran my own business where I consulted for Startup companies. Since then, I've combined my different experiences from various corporate settings, such as EMC and NICE, and now as a Global VP HR at AlgoSec.
Hibob: It sounds like you really dipped your toes in a number of different spaces earlier in your career. Before entering the field, did you earn a relevant degree or pivot from another academic background?
Well, my first degree is a combined concentration of Sociology and Education, and my second degree is Master's in Business Management MBA which allowed me to expand my perspective on strategic thinking, budgeting, analyzing, and ROI measurement as it pertains to HR tasks and responsibilities. Truth be told, I believe that Social Psychology and an MBA is the perfect mixture for any HR role.
Additionally, I studied Group Instructions and Executive Coaching as advanced studies. This diploma, in particular, enhances my practical knowledge and the tools I learned in my prior degrees. It's important to participate in a strong HR community and have colleagues that you can consult while sharing and learning new trends and benchmarks. Of course, emotional support is crucial, as well, as it helps you along your challenging HR journey.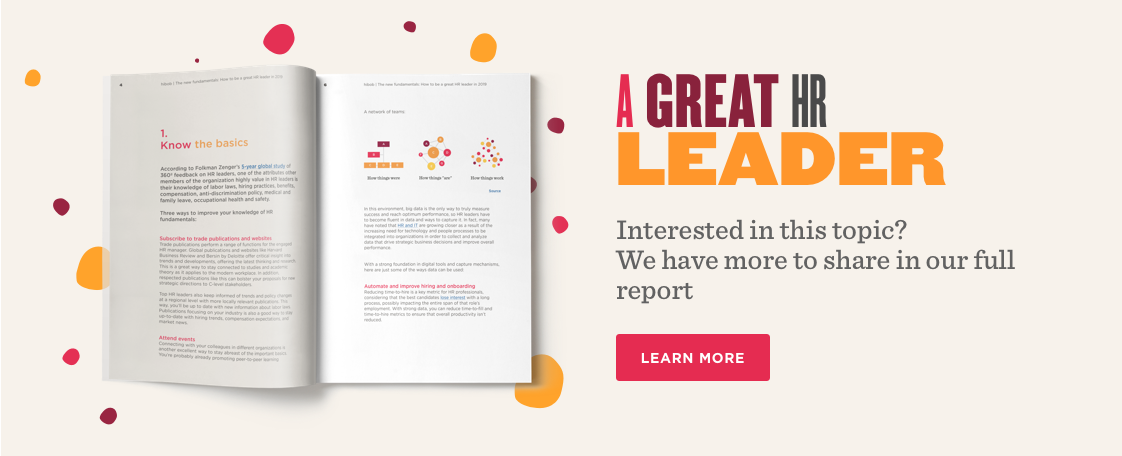 Hibob: Group Instructions and Executive Coaching certainly help transform the HR role. How do you think more HR leaders get a seat at the "Executive Table?"
HR is a pivotal function and the key to building a winning company; it's also a meaningful business partner to have. HR leaders and their expansive departments are often expected to have an understanding of the business and market they work within, making them an invaluable asset to the company. An HR plan is never "one size fits all" but should be built to address a company's direction as it navigates a changing landscape or environment. In order to effectively execute an HR plan, you should be able to express your views and opinions freely and clearly, while pushing an agenda you believe in.
Hibob: How else do you think the role of HR has changed or evolved over time?
The role of HR is becoming more and more significant, especially in a space where you see other types of roles becoming irrelevant or obsolete. The importance of the HR role really presents itself in talent recruitment; attracting and onboarding talent is crucial to company success and employer branding, and hiring and retention in today's tight, competitive market is a huge challenge. Rapid economic and business adjustments lead to constant changes where HR is increasingly pivotal in proactive management and smart implementation of these changes, to assure sustainable growth in a healthy manner.
The HR roles is now a key function in shaping organizational structure which dramatically affects company success long term; this is why HR leaders need to be able to assure that interface collaboration, accountability, teamwork, and strong leadership are actively in place.
Hibob: HR leaders sitting at the Executive Table are leaders of their own. So, what would you say your leadership style is like?
The foundation of my leadership style is lined with the desire to develop and grow my people, and this is something I've noticed through dialogue that most employees crave in job experience. I'm kind of an "alchemist" – I see the big picture in everything, but also fully understand that details need to be taken just as seriously. This is why I maintain a top-down view and I'm always operating with a work plan.
Being a standout HR leader requires a lot of self-confidence, maturity, and resilience. These traits can be learned with experience, and maybe even age. The more you speak up and believe in your professional agenda, then the stronger an impact you'll make.
Hibob: When it comes to Algosec, I'm wondering what qualities you look for in a candidate, and what you feel is the ideal company culture?
When sourcing job candidates I look for passion, personal motivation, and the desire for professional fulfillment. I believe that people who possess these characteristics are potentially great at what they do, as their drive comes from passion and their need to do something meaningful. Our HR leading statement is "what you do matters." You can make an impact here, your voice is heard, and your opinion counts. Whether or not a candidate can make a positive impact brings me to the second part of your question…
In terms of Algosec workplace vibe, we have two growth engines: People and Culture. Algosec is a values-based company; our value statements aren't just printed posters hanging on the walls. They're part of our DNA and the essence of our company's identity, guiding the way we work together and with our customers and suppliers. Our values and their accompanied criteria serve as a measurable decision-making tool when it comes to our hiring selection, performance evaluation, and awards and recognition. Algosec creates a friendly space and it might sound like a cliché, but we only hire friendly people. This strategy has a strong impact on our teamwork culture without compromising on excellence, accountability, and execution.
Hibob: Thanks again for sharing your insight with us, Rinat! To wrap up, though, what is the biggest challenge facing HR today and how can we prepare for it?
To start, the biggest challenge facing HR will continue to be talent recruitment and retention.
Specifically, when it comes to the next high tech generation, which is our children. The primary organizational and cultural structures will need to become much more flexible in order to address these individuals' mindsets. The challenge will be about how to bridge the gap between individual free spirits and the desire for organizational effectiveness that leads to success. To address this challenge, any "one size fits all" or consistent process might need to be transformed into a more open or flexible practice that addresses different regions and cultures.
---
From Nora Stark
Nora is Product Marketing Manager at Hibob. She brings her background in psychology and passion for storytelling to her role. Often confused with the Starks from the North, Nora is also on a mission to travel and explore other cultures. An avid reader and podcast listener, she can be found discussing the latest pop culture news around the office. Nora is thrilled to discover where the future of work is headed through bob.