Say hello to Miri Kedem, our November People Leader of the Month! As VP Human Resources at eToro, Miri shares with us her extensive experience in HR management and practices for this month's Hibob People Leader of the Month series.
Miri has over 20 years of experience defining HR strategy and establishing HR function to provide support for rapidly growing business's needs and developing global company culture from scratch. She is an expert in strategizing, directing, and implementing all aspects of her company's HR policies and initiatives.
Thanks for taking the time to speak with us, Miri! Could you start off by telling us how you got into HR and if academia set you on this specific career path?
When I began studying over 20 years ago, there actually was no HR-focused degree. I studied law and during my time in school, I worked in an HR role. I fell into the position by accident, learned further about the field, and fell in love with the domain, so I continued the HR course after I graduated.
I gravitated towards HR because of my exposure to different people, approaches, and views. I find it fascinating to speak with diverse people and help them work around the challenges presented to them within their organization, careers, and interfacing. I'm also fascinated by the organizational view, how it works, and how it ticks. I'm now working as VP Human Resources at eToro, and been employed at this great company for over ten years.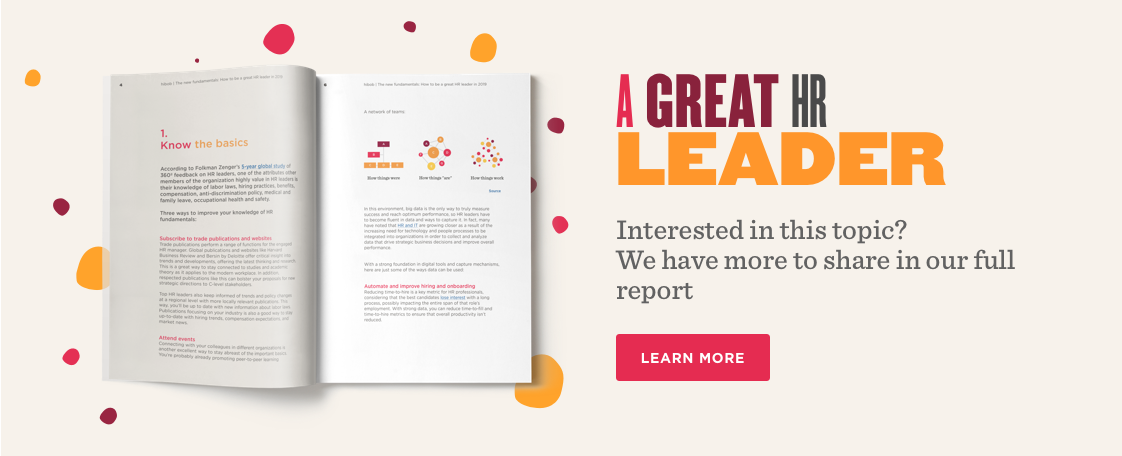 Your history is certainly impressive, and it's led you to a successful destination point. How would you best describe the culture at eToro now?
The culture here constantly needs to be adjusted to meet the current stage of the company. As we grow and add more people, each brand and employee (sometimes with a ten-hour time difference) needs to feel included. So, we adhere to five core culture values that describe who we are as a company and a product, but focus on three in particular:
Openness: An environment that enables transparency and free opinion-sharing – we're informal, and there's open communication between all levels with no hierarchical barriers.
Innovation: We embrace innovation, think differently, and focus on improvement.
Enjoyment: B2C companies have closer relationships with users and the product. So, UX and employee experience need to be enjoyable. We invest in culture, events, and celebrations at eToro, because since people love working in a warm, family environment.
Using bob's surveys as we scale allows us to gain feedback, and learn how much people love their workplace, and how they're treated. Our other two core values are simplicity and quality; for a financial company, high-quality with minimal mistakes is paramount, and flexibility when adapting to market changes is a must.
That's interesting! Growing a company as large as eToro can come with its challenges. How do you address them to scale optimally?
I began working at eToro when we had 40 employees. Today, eToro is an established company with 800 employees globally across 12 sites, and there are many challenges to tackle head-on when working in the financial industry. In 2019 alone, we hired more than 200 employees globally. As HR, you need to change the way you hire.
For example, candidate assignments are standard for our hiring process, but are not acceptable in every culture. It's always a balance of maintaining your standard of quality while adjusting to meet the needs of the local market. My team is constantly challenged to find the right talent and make the right fit for each team and manager.
Growing the company globally comes with other organizational challenges. It's always about keeping a balance and adjusting global approach to the local standards and needs in terms of processes, communication flow, autonomy versus control etc.
What are the most important traits that you and your team search for in a candidate?
Flexibility and agility are the most important soft skills we look for. We value people that have a flexible state of mind because working in uncertain, vague, or changing situations is a learned skill that needs to be adopted for today's world of work. Our business is complex, especially as we create, enable, and simplify the finance world for our users. Candidates need to understand the bigger vision of the company and resolve problems. There is always some uncertainty or lack of information, and you need to prepare for swift changes and make decisions with only a few pieces of the puzzle.
We look for team players, too. eToro needs people who can collaborate well with one another and make a big impact across teams. We also keep an eye out for strong communicators and those with accountability. During the recruitment process, we try to assess how candidates view or analyze aspects of their previous work. Such as, asking what they did in the past when they didn't have complete information, understand new domains, or seek details to help them make decisions alone. These factors help us determine whether candidates will be a good fit for our culture.
How has HR evolved over time and where is it headed?
Currently, the HR role differs depending on the state of its company. HR needs to drive its agenda based on the business's agenda at any given point in time. At early-stage startups, HR has focused on hiring, establishing the culture, working with management on strategy, and general company DNA.
But, the HR role over time, has evolved into something greater as the company grew. HR is focused much more on structure, interfaces work, coaching and training people on soft skills, providing tools for employees and managers and setting individual and organizational goals.
For example, the younger generations in the workplace possess an innate drive to be successful, they expect to progress quickly and develop their strengths sometimes at an unrealistic speed. The role of HR has evolved to a place where we can emphasize the importance of learning and development in a practical way, while implementing the coaching needed to help our people grow in terms of skill and overcome their challenges.
In your opinion, how can HR professionals get a seat at the "Executive Table?" And, what advice would you give to people entering the HR field?
One aspect is integrating more data and digital tools, especially considering how the HR domain developed so intensely towards people analytics, a focus on data enhances strategic thinking. These are the tools for HR to become more valuable in discussions with executive management.
My advice would be to understand and relate to the business goals you're trying to reach, and always give your point of view on the workflows of a company, and how its structure can meet organizational needs to support the business needs. HR should have this deeper understanding and perspective, not just fulfill the basic requirements of the role. Ask yourself a few questions: who are the functions to meet the goals and do they have the authority to make it happen? Is there alignment between needs and people? Are we communicating clearly the goals and the vision? This leads to happier, productive people that contribute to the success of the company.
---
From Nora Stark
Nora is Product Marketing Manager at Hibob. She brings her background in psychology and passion for storytelling to her role. Often confused with the Starks from the North, Nora is also on a mission to travel and explore other cultures. An avid reader and podcast listener, she can be found discussing the latest pop culture news around the office. Nora is thrilled to discover where the future of work is headed through bob.