Let me introduce Keren Zohar, our October People Leader of the Month. As VP Global HR at Aqua Security, Keren shares with us her specialty in establishing HR practices and facilitating organizational changes for this Hibob People Leader of the Month series.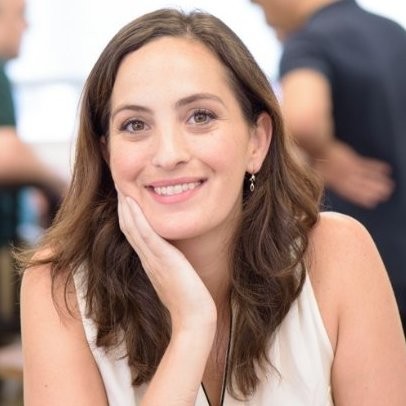 Keren has over ten years of experience as a people leader, which has cultivated her in-depth understanding of the organizational life cycle. Her passion and interests lie in startup growth, innovative concepts, customized solutions, and the dynamic nature of growing companies.
We really appreciate you taking the time to speak with us, Keren! Thanks for coming. Do you want to begin with a little bit about your background and how you got started in HR?
No problem, at all! I'm happy to chat. Well, to give you some backstory: I was initially drawn to the HR field following a meaningful army experience. I served at the Psychology office in the School of Combat Engineering and was surrounded by highly intelligent people who inspired me to pursue a career in this area. My first HR role was within a large organization, and I quickly learned that it was just simply not the right scene for me. The opportunity to really make an impact seemed limited. So, I decided to join an early-stage startup called Kontera Technologies (later acquired by Amobee) and was immediately taken by the intense environment of a growing company.
Later in my career, I completed my MA in Organizational Consultation and spent a few years working as an independent HR professional partnering with different tech companies, such as Taykey and Intuit. I was mostly involved in facilitating organizational changes and supporting accelerated growth. I joined Aqua Security over 3 years ago in the same freelance capacity but took on the role of an internal VP HR after only a few months.
Sounds like quite the ride. Could you fill me in on Aqua Security and what you feel are the biggest challenges you face as a company?
In the last couple of years, the primary goal was to build a company that could really go global. Since I joined Aqua during its early-stage, I had the opportunity to implement HR best practices from the very beginning and that enabled the organization to scale with strong foundations already in place to support it. Obviously, that meant many adjustments were involved, as we all had to adapt to a constantly changing organization. Processes have to evolve as you grow and you must generate automated solutions before workflows become overly complex. We continuously re-evaluate and improve our operation to suit the company's needs and ensure we stay at the top of our game.
As we grew and expanded to international locations, we became a more diverse company, now a group of people from several cultural backgrounds. We can all surely appreciate diversity and its effect on a collective team; it enables creativity and innovation, but it also presents its own challenges. It's more than just hiring a variety of personas and expecting "magic to happen." You must create an inclusive environment that inspires teamwork and teaches people to be mindful of cultural gaps while reinforcing respectful behavior in the workplace.
So, in regards to local and international recruitment, what do you typically look for in a candidate when hiring for AquaSecurity?
First and foremost, I look for people who thrive in a challenging environment, who are looking to step out of their comfort zone, and explore their greatest potential. We work hard at Aqua, but the company is driven by the people, not by any forced control mechanism. When our people are super engaged they're willing to push the bar higher themselves. The bottom line is that we recruit and hire people who share the same mentality and attitude, who want to be a part of something and truly make a difference.
How would you define the company culture your people experience on a daily basis?
Well, each company defines its culture differently. I would describe Aqua's as a culture of excellence. We invest a lot of thought and energy, ensuring this mindset correlates with our actions: hiring for excellence, appreciating excellence, executing with excellence, and so on. This, however, comes with a great amount of humility. We cast ego aside and we certainly don't perceive ourselves as flawless. We're here to give it our all and do our best. We also strive to build a culture of transparency and this is where communication becomes key. It's important to keep everyone aligned on a business mission, otherwise, people can't achieve their individual goals or contribute to the company's success.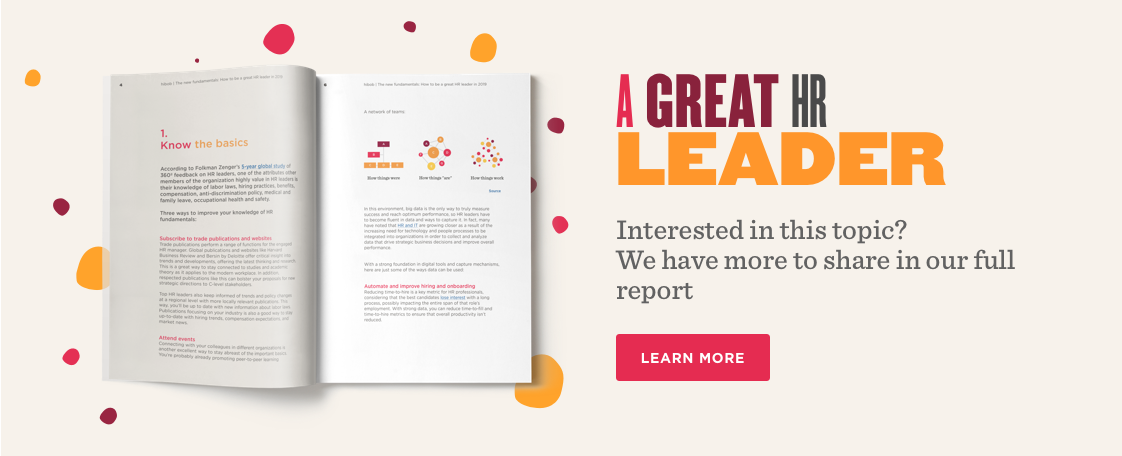 Sounds excellent! How do you bring this to your people?
Let's see… a good example would be how our offices are set up. We all sit together, no one is behind closed doors. This sends the message of transparency, open communication, and it implies equality (I said no ego, right?). And a lot of this goes back again to communication. We always have to pay close attention to keeping everyone connected; amongst themselves and to the bigger picture. We use several communication platforms to encourage collaboration and an ongoing flow of information across different channels. We make sure people have plenty of chances to interact, share knowledge, and work together.
I also believe that much of this mindset and attitude comes from management's delivery of clear and unified messaging when it comes to Aqua's vision and culture. If you have authentic leadership that people can connect to and leads by example, you can shape a company that has one voice and a shared set of values, without the need to hang slogans on the wall.
What would your advice be for someone in HR joining a company in hyper growth mode? What challenges can they expect?
Always expect growing pains. There is no way to avoid them. All you can do is try to make them a little less painful. This stage of hyper growth carries a great deal of risk and potential for mistakes because things are accelerating at a fast pace, and there isn't a lot of time to stop and think things through. That's when people start to lose focus and are more inclined to make compromises or take shortcuts. Sometimes the "fast and dirty" approach has to be good enough, but a great HR leader needs to know what to fight for and to not make concessions where it counts.
Another focus area for HR leaders should be advocating for people management capabilities. A company in hyper-growth will rely heavily on its management backbone, and it is within HR's ability to empower the organization's C-suite or management to drive this mission successfully. HR has to invest in management development, introduce coaching skills, and emphasize relationship-building.
And lastly, during this time, HR leaders can have the most impact by providing strategic insight into the management team and C-levels. If you want to generate real value, you have to remain open to learning more and seeking out new ideas, so that you can bring the unique perspective of HR to your company. My advice would be to constantly consult with colleagues, find a few good mentors to guide you, and at any given time, have some sort of education nurturing your own professional growth.
To learn more about the Aqua Security product review, view here.
---
From Nora Stark
Nora is Product Marketing Manager at Hibob. She brings her background in psychology and passion for storytelling to her role. Often confused with the Starks from the North, Nora is also on a mission to travel and explore other cultures. An avid reader and podcast listener, she can be found discussing the latest pop culture news around the office. Nora is thrilled to discover where the future of work is headed through bob.