Meet Ally Monk, our September People Leader of the Month. He heads up the People function at Instant Impact, a talent partnership business that puts their company values at the forefront of everything they do.
With four years' experience in the People & Talent space, Ally is passionate about the candidate and employee experiences, and looks to apply this passion to all elements of the employee lifecycle, from hiring to onboarding, progression, and beyond!
Hey Ally! Congrats on your promotion from Head of Talent to Head of People! So, how did that come about?
When I joined Instant Impact four years ago, there was no People and Talent function (well, not in its current form), but as the business has grown, so have I.
Initially, I was promoted from a Consultant to Head of Talent. The role was focused on internal recruitment, training and development, coaching, supporting people through the onboarding process, and so on.
The role has now evolved into People, which means building out our people strategy and making sure it's scalable. As a business, it's our purpose to make the start of everyone's career an unforgettable experience – and I get the awesome job of making everyone's Instant Impact career unforgettable, too.
Sounds like you've stayed at Instant Impact for quite a long time now – what are your views on retention?
Grad Recruitment doesn't have great retention rates in general, so I think we've learnt a lot of the stakes.
My perspective on retention is yes, making sure you're hiring the right people, but also making it very clear of what is expected of them very early on.
At Instant Impact, for example, we very much hire on values fit – that's core to everything we do – from your day-to-day work to how you earn a promotion, and we make that very clear to everyone from their first interview.
Values have the reputation as a forgotten "nice to have" in some businesses, but here at Instant Impact, I know every single person across the team could name you all five immediately.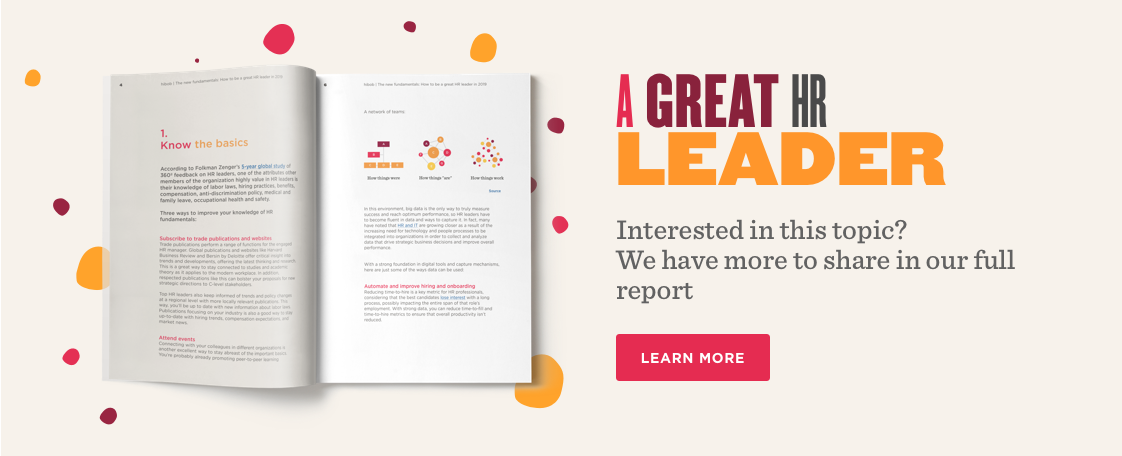 Someone could be performing well in their day-to-day job, but if they weren't living or demonstrating our values in how they do that, they wouldn't earn a promotion. The team nominates values champions each quarter and those champions are responsible for recognising and rewarding great examples of each value on a weekly basis in our weekly wrap-up.
For us, if we hire people who we think are a values fit, we're clear around what's expected of them, and what they can expect from us. Then, that's the foundation of a great working relationship between a company and an employee. Retention is a journey. The moment you think you've completed it and you're onto the next thing on your to-do list, that's when you start making mistakes.
What's your leadership style, or how do you aspire to lead?
I'll never claim to be the finished article here, and am always aspiring to improve. I've recently read a book called Radical Candour, which is a must for anyone in any kind of people leadership role – you've got to read it!
It's all about the concept of balancing 'caring personally' for someone with your need to 'challenge them directly' at the same time: an idea that totally applies to leadership.
If someone has done a piece of work that isn't up to scratch, and you really care for that person, you might choose to shy away for fear of hurting their feelings. Likewise, if you only care about the work, and not the person, you might give some quite direct feedback and leave them feeling upset.
Radical Candour ensures you provide clear and specific feedback on what needs to be done differently, whilst reinforcing that you're providing the person with feedback for their own benefit and that it's coming from a positive place.
Leadership isn't about leading people beneath you, it's about leading people all around you.
Right on, Ally! Preach! Okay, final question: what do you think is the future of HR, or what trends do you think will shape HR departments over the next 5 years?
In a world where everything is being automated, a people department's role is to listen. To help. To coach. To be more of an active listener in helping people facilitate their own growth and career directions, rather than have people sit this training, or that qualification, just for the sake of it.
I think the future of People Management is to be more of a coach in helping people identify their own goals. Not setting goals for them and telling people how you can achieve them.
The more a business can cater to its employees' end goals, the easier engagement, productivity, and retention all become. And, that's the direction most forward-thinking companies are going in.
---
From Verity Raphael
Verity Raphael is a Senior Marketing Executive based in the London office. Since graduating with a Masters in English, she has progressed from sales to marketing at Hibob: helping the European People and Talent community feel more valued and connected to their company and colleagues. Outside of work, her passions include modernist literature, underground music, Scandinavian design, positive people and art galleries.