SmartRecruiters has partnered with Hibob to offer you 1 month free of our award-winning people management platform, bob!
Streamline new joiner activities throughout the entire employee lifecycle

Cultivate happy employees
Inspire productivity
Create a sense of belonging
Drive collaboration
Check out our recent case study with SmartRecruiters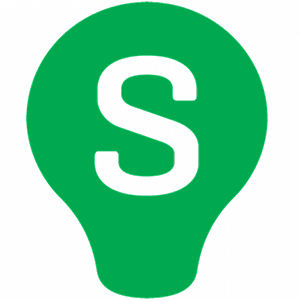 "When people started using bob we got really positive feedback, like, 'now I can see my team's schedule,' 'I can see people in the Org Chart,' 'it's really easy to use,' and, 'now I finally know who these people are.' bob has also created discussions around Clubs and Hobbies which have opened new opportunities for people to connect."
Romain Delebecque
Director, Employee Experience at SmartRecruiters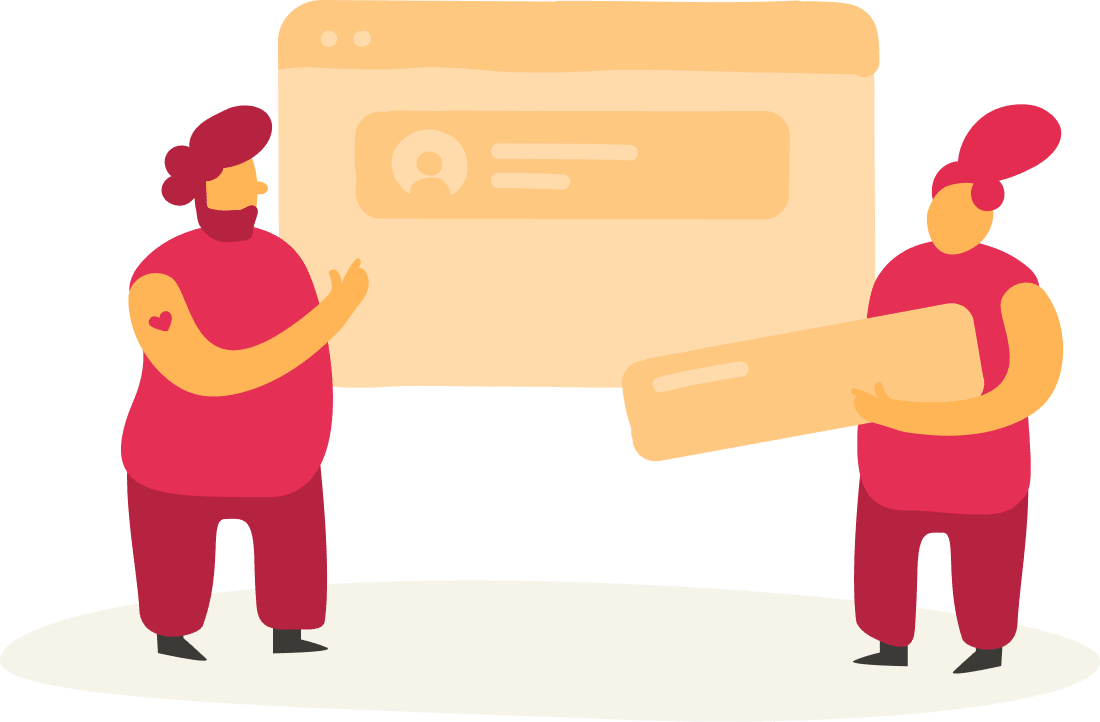 Our integration creates an end-to-end solution for companies from the hiring stage to a team member's first week on the job and beyond!
A constant stream of information, recognition, and praise in your channels
Personalized onboarding to fuel a sense of belonging from day one
Open channels of communication that make team collaboration easier than ever
Connectivity that enables coworkers to get to know each other through shared interests
Responses to intuitive, conversational questions and everyday HR requests

Fast HR actions in the flow of work, eliminating delays for employees and saving HR time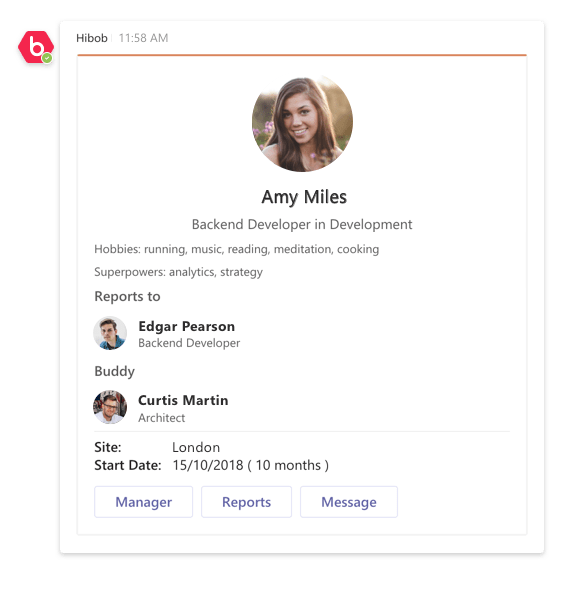 For employees
Get to know your coworkers, discover their superpowers and how people are connected 

Stay in the loop with daily notifications on company news and people's whereabouts

Connect and celebrate with coworkers through real-time shoutouts, kudos, birthday and workaversary updates 

Easily request, manage, and track your time off and attendance using intuitive conversational language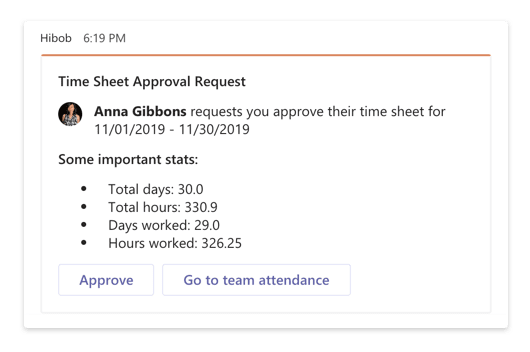 For managers
Speed up time off request response rates, keeping employees happy and productive

Act quickly and efficiently with real-time task notifications right in the flow of work

Eliminate the backlog of time off requests and timesheet reviews once and for all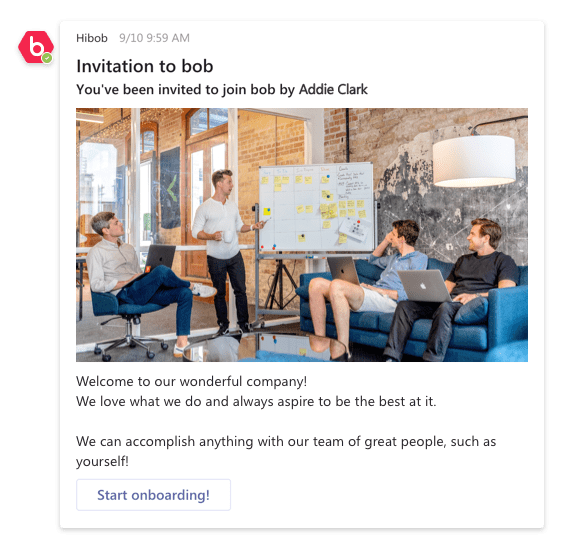 For HR admins
Initiate personalized onboarding for new joiners to start engaging from the get-go

Keep everyone up to speed on company and employee insights, driving a culture of transparency 

Turn on channels of communication and praise for a single site or the entire company and celebrate each other

Boost your HR KPIs by enabling real-time notifications to help your people get things done, faster
See how bob can help your company
For submitting your demo request!
One of our team members will be in contact shortly.
bob's HR consultants
IN THE MEANTIME…
VISIT OUR