As a company that was scaling rapidly, Amido needed a system that kept their sites in Manchester and London connected, and kept their employees - regardless of location - constantly engaged. There was a need to centralize the community and culture amongst their employees while allowing everyone to feel that they're part of something special and with purpose. And as a tech consultancy, Amido's people are their product! Their people are focusing on solving real-world business problems for their clients, so keeping them engaged and productive was always a top priority and a key ingredient to business success.
What they do
Information Technology & Services
In a nutshell
Amido is an independent, vendor-agnostic technical consultancy specializing in designing and implementing cloud-native solutions. They help their clients build resilience at scale, flexibility for the future, and differentiation of customer experience.
---
---
What they do
Information Technology & Services
---
The challenge
Amido also needed a system that would behave as a single source of truth for all communication – company-wide and within teams or departments. Part of keeping their people happy and a piece of helping the company's two People professionals out relied on transparent and clear update channels, which they were lacking. Amido's People Team wanted to transform any messaging platforms or hubs into a single community where everyone is heard, interacted with, and kept in the loop.
Amido's People Team consists of two professionals, both swimming in admin tasks and people data. As the company continued to scale, it was becoming increasingly difficult to keep up with the insights and data they've collected on a prior system, as well as the cultural needs of so many new hires. It was clear that either a new People Assistant was needed or perhaps, an HR solution that could cut admin time in half, centralize their data, and tend to the culture stuff stronger.
Amido had a number of different systems for several separate pain points. For example, Amido's People Team would run six-monthly review cycles when they were smaller and could do it simply (face to face) but as they grew in size, they turned to Google forms to write down feedback in peer reviews. It wasn't suited to Amido's needs and they struggled to record performance reviews from there on out.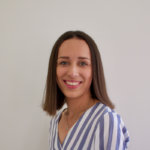 "It's great that the platform is so open and flexible to, well, really anything we do. Something that we really love about Bob is the constant transparency – we can always see what's coming next on our roadmap, which is incredibly handy."
Sophie Ward
People Manager
Amido
Our Solution
Bob provided Amido with several features that their old HR system didn't have. Bob was the solution to a scaling issue, offering an agile system that could be customized and adjusted to fit Amido's changing needs. Amido's People Team was able to improve their time-off approval flow and Bob's Slack integration mirrored the way they work internally by boosting transparent communication company-wide.
Amido's People Team has 2-way approvals when it comes to time and attendance. Their holiday approval flow is now approved by project managers to save time. When people want to know who is in the office or who is out, they check Bob's daily digest updates and adjust their daily collaboration strategy accordingly.
With Bob, when Amido onboards a new joiner they can be assigned to a project manager in the system. This is especially helpful for new hires because they can go straight into Club view and immediately see faces and names and job titles, completely customized to their project – which is also accessible via Amido's Trello boards.
Finally, the People duo at Amido created a time off policy called Training, allowing them to track trends and run reports more effectively. Since it's visible for everyone to see, employees can monitor their own training in a holistic manner. This specific tool enables transparency between the People Team, the Leadership Team, and their people, smoothing out any time-related pain points that once existed.
The Results
Bob's club view enhances the company culture and helps people bond remotely and in-house
Bob's many integrations (especially with Slack) has created one central space where Amido employees can direct themselves to for company news
Kudos and Shoutouts have centralized not just culture, but communication allowing people to connect across two international sites
Admin time has decreased dramatically as the People Team continue to use a 2-step approval flow for holiday and time-off requests
All information can now be found in one seamless and customizable system; specifically, surveys allow the People Team and team leaders to collect the feedback they need during reviews and the insights can be personalized and tracked in one central digital location