---
The Guide to Being
Embrace four key fundamentals that develop
your HR leadership skills.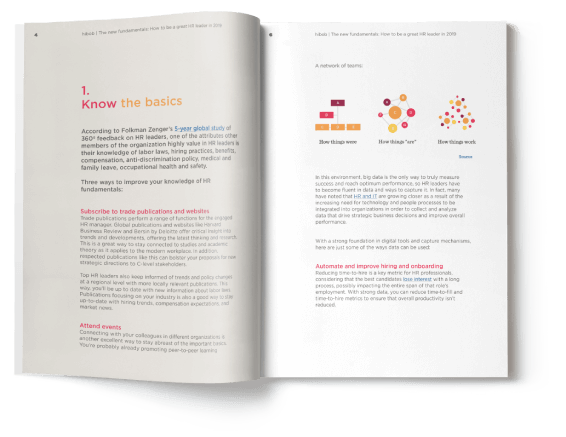 We're entering a new era of HR leadership that should align with modern technology and values. We need to to start by accepting the challenge to grow, then emerge as innovate people leaders with the knowledge to inspire change.
Dana Goren
Chief Customer Officer
What's included?
The challenge in transforming

Using 4 key attributes, the HR industry can put old admin roles in the past and grow into inspiring leaders.

The appeal of data adoption

Get data literate by using the right tools and understanding the benefits of data-driven decisions.

The best way to innovate

Learn from practice, collaborate with partners, and bring a culture to life that breathes happy and healthy people.
Download the free guide now
---