Partner Overview
TalentAdore's AI-assisted end-to-end recruitment software, TalentAdore Hire, removes bottlenecks in recruitment one by one, free up time to focus on the moments that matter, and create an exceptional candidate experience.
With the solution, you can manage your entire recruitment process from job postings to hiring decisions, build dynamic talent communities, and pre-onboard new hires before their first day.
With help of AI and clever automation, TalentAdore Hire enables fully personalized candidate communication – seamlessly and timely. One of TalentAdore's unique assets is our patented AI-assisted Natural Language Generator, which generates personalized feedback for every applicant. It converts your click-based evaluation into rich, natural language and reveals what you saw as the candidates benefits and what could be improved.
When candidates feel heard and receive human warmth, up to 70% of them will recommend you to their social circles.
Key features:
Candidate Communication: Communicate timely and seamlessly along the candidates journey via personalized status updates and AI-assisted feedback messages.
Workflow Automation: Automate manual tasks throughout the recruitment process from job approvals to pre-onboarding freshly hired candidates.
Talent Community: Store and nurture your potential future employees in the Talent Community. Link talents to active recruitment processes and gather referrals.
Advanced Analytics: Analyze the entire recruitment function, for example the level of your candidate experience in real time, and let our solution guide you towards an optimal process.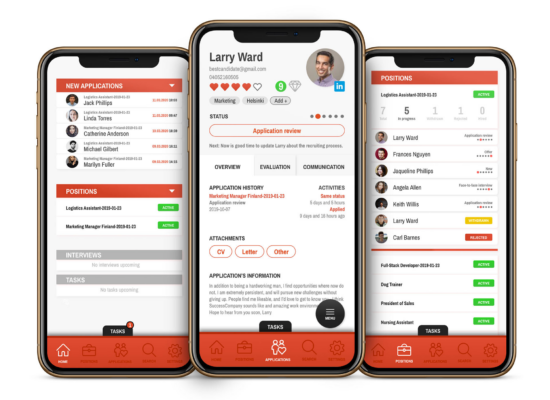 Streamline your hiring by automatically creating a new employee in HiBob when candidates are hired in TalentAdore Hire. This way, you save valuable time and can focus on your core work.
To enable the integration between HiBob and TalentAdore:
Initiate a request via TalentAdore Hire Add-ons page
Head over to your company's TalentAdore Hire solution → Add-ons → HiBob and click Please contact me
TalentAdore's Customer Success team will reach out and support you in activating the integration
The candidate is automatically sent to HiBob via a Trigger you add to a stage in the recruitment process.
To learn more or see this integration in action, click Let's Go below!