Partner Overview
Attract, hire, and onboard top talent with Pinpoint – the applicant tracking system designed for internal talent acquisition teams, with unlimited support included.
Traditional applicant tracking systems make candidates ignore you and hiring managers hate you.
Pinpoint's fresh approach transforms your ATS into something your team, your candidates, and even your CFO love – not something they're forced to deal with.
Simple, intelligent software and unlimited help from our team means you'll attract the right candidates, select the best, and wow your new hires from the moment they say.
Why Pinpoint
It's built specifically for internal HR and talent acquisition teams, not agencies. The result? 100% of development time is invested in things that in-house recruiters, hiring managers, and candidates care about most.
There's no point having a great ATS if you aren't attracting the right candidates. From a custom careers website to branded email templates and built-in candidate experience surveys you get everything you need to build a strong employer brand in a competitive market.
Clunky software stops the best candidates applying and hiring managers engaging. Pinpoint's invested heavily in design and user experience resulting in a powerful platform that's easy for everyone to use.
It's not just about the software. You get a dedicated point of contact who'll help you through implementation, training your team and help you get the most out of Pinpoint. If you need support, the average response time is under 2 minutes.
Pay one price for unlimited users, candidates, and jobs. There are no separate implementation fees, and all the features are always included. You should be focussing on hiring great people, not worrying about your bill.
Key Features
Attract:
Your team expects great candidates. Pinpoint helps you find them.
With an optimized careers website, hundreds of job board integrations, and an easy application process you'll spend less time worrying about how to attract the right candidates.
Hire:
Automate tedious processes and make better hiring decisions.
From candidate communication to interview scheduling Pinpoint takes care of tedious manual tasks, so you can focus on your candidates.
Onboard:
Engage your new hires from the moment they say 'yes'
Offer new hires a personalized experience and make onboarding faster, easier, and more effective for everyone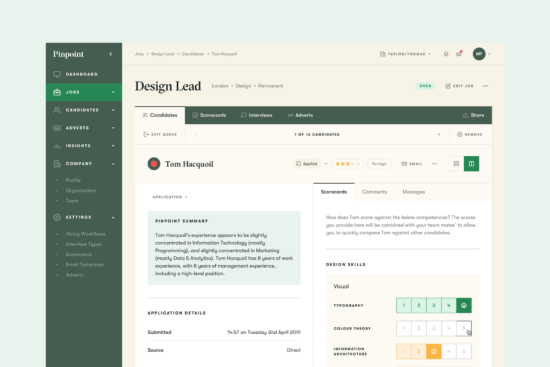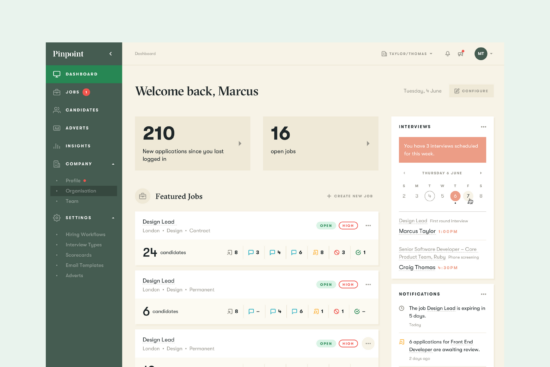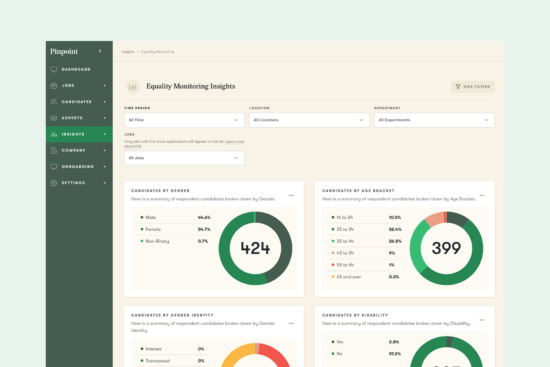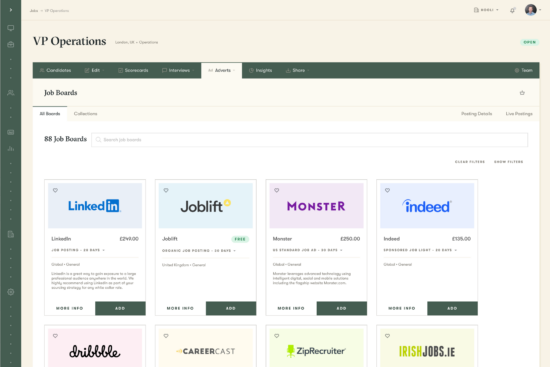 Learn more about the integration here and in this help center article
Click here for technical support.