Partner Overview
Neeyamo is a global HR and payroll services provider helping companies with a multi-country presence simplify and streamline payroll, through an intelligent combination of powerful technology and smart people. We were founded in 2009 and serve 300 clients for HR services including global payroll, HR compliance, background screening and EOR services in over 160 countries today. Our customers include Fortune 500 companies, multinationals and small businesses across a range of industries including healthcare, technology, manufacturing and finance.
At the heart of Neeyamo Payroll is its revolutionary global payroll engine – a single gross-to-net engine that powers its global payroll and delivers unparalleled advantage in terms of consistency in outcomes and simplicity of administration. Neeyamo Payroll's autonomous payroll technology leverages hyper-automation, artificial intelligence, and robotics to improve payroll quality, reduce processing time, and improve the overall payday experience. Furthermore, its global framework provides robust and hardened security. All of this is supported by a robust compliance framework delivered through a global service delivery model.
Powerful, proprietary technology that has been built for purpose from the ground up with the specific objective of delivering global payroll on a single platform
Seamless integration with HiBob, including powerful validations and fast processing to deliver better payroll outcomes and an enhanced user experience
Inhouse payroll expertise – our payroll experts understand that the nuances of payroll are hyper-local to a country, sometimes an industry or even a particular location, enabling us to make smarter choices for our customers every single day
A truly scalable solution that provides maximum flexibility and value for the smallest "long tail" country populations through larger headcount countries, all on the same platform and with the same delivery model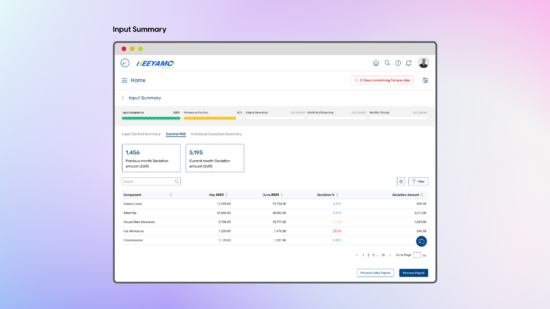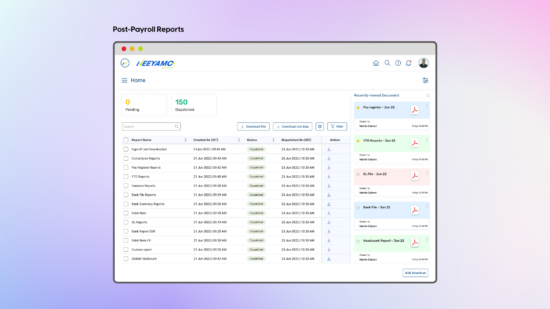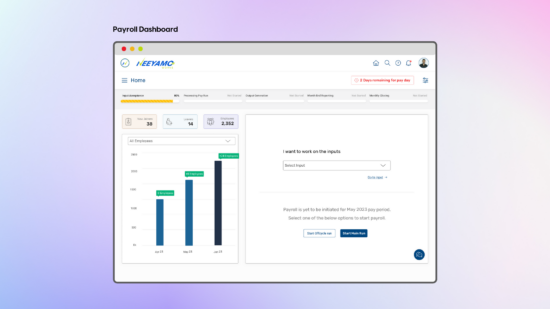 Through this partnership, Neeyamo intends to extend HiBob's reach by offering cloud based payroll services to all corners of the globe, irrespective of its employee size or presence. Our partnership with HiBob includes working hand in hand to service our clients' employees in regions where there are less employees, or in instances where HiBob does not provide a native payroll engine.
Any multinational looking to transform their global payroll landscape, whether an existing or a new user of HiBob HRIS, can seamlessly integrate their global payroll system using Neeyamo's Global Payroll Connector. The integration pulls employee data from HiBob HRIS, which remains the source system and system of record. The data passes into Neeyamo's Integration Layer, which transforms the data into Neeyamo's payroll processing format. Any additional country-specific payroll data required is merged with the data from HiBob to form payroll records, which are then processed by Neeyamo quickly, accurately and compliantly in over 160 countries around the world. This capability eliminates the need for multiple payroll providers and different systems and allows global payroll and HR administrators full visibility through Neeyamo and HiBob's Payroll Hub Dashboard.