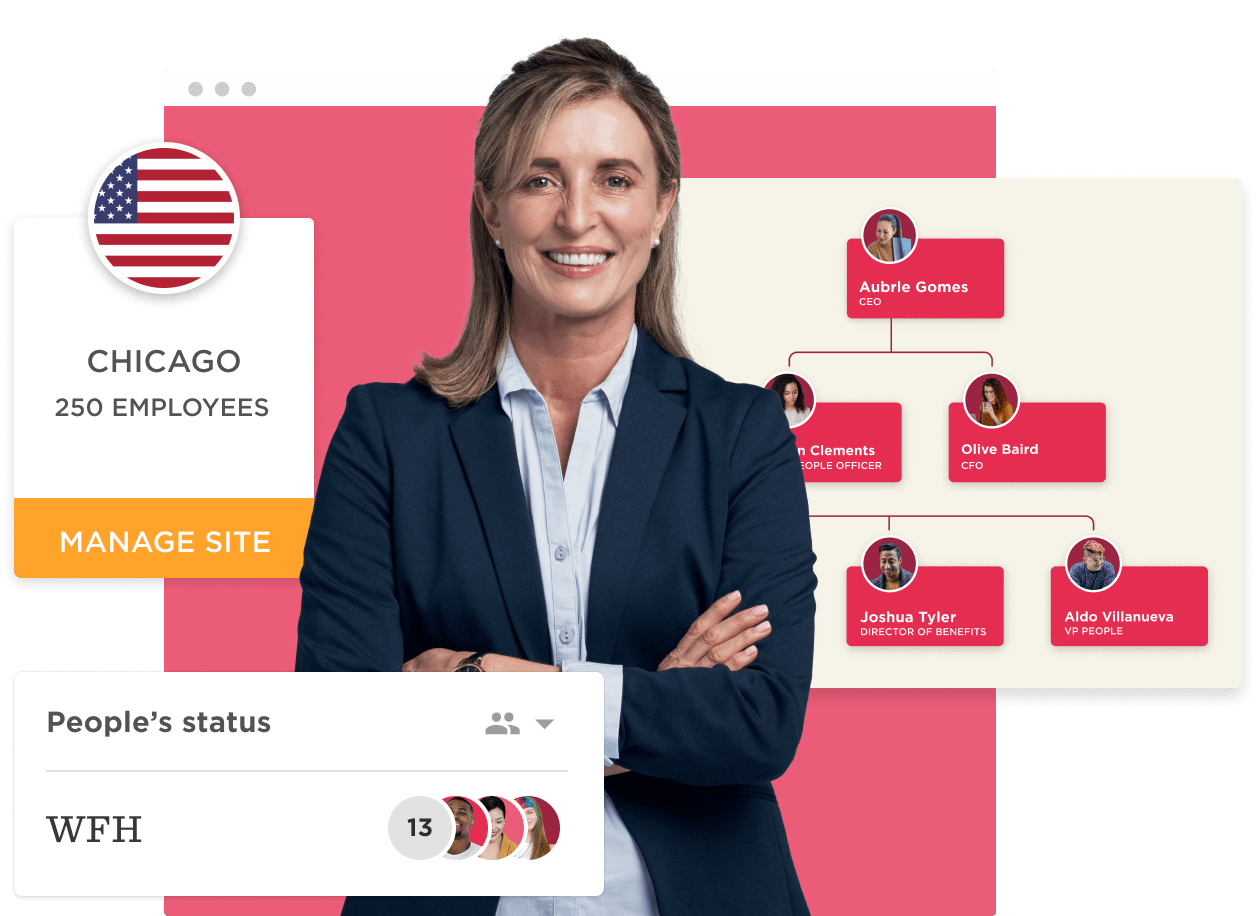 Employee management software
Manage all your workers with one customizable employee management system


What is employee management software?
Employee management software is a type of HR technology that makes it easier and simpler to manage the people in your organization. It helps by automating elements of various tasks such as employee onboarding, time and attendance tracking, compensation and payroll, performance, and workforce planning.
Why use an employee management software?
Software for employee management streamlines and enhances your HR processes, allowing HR teams to manage their workforces more efficiently and effectively. Using employee management software will reduce manual data entry errors, save your team time, and make it easier to analyze your people data, driving better decision-making.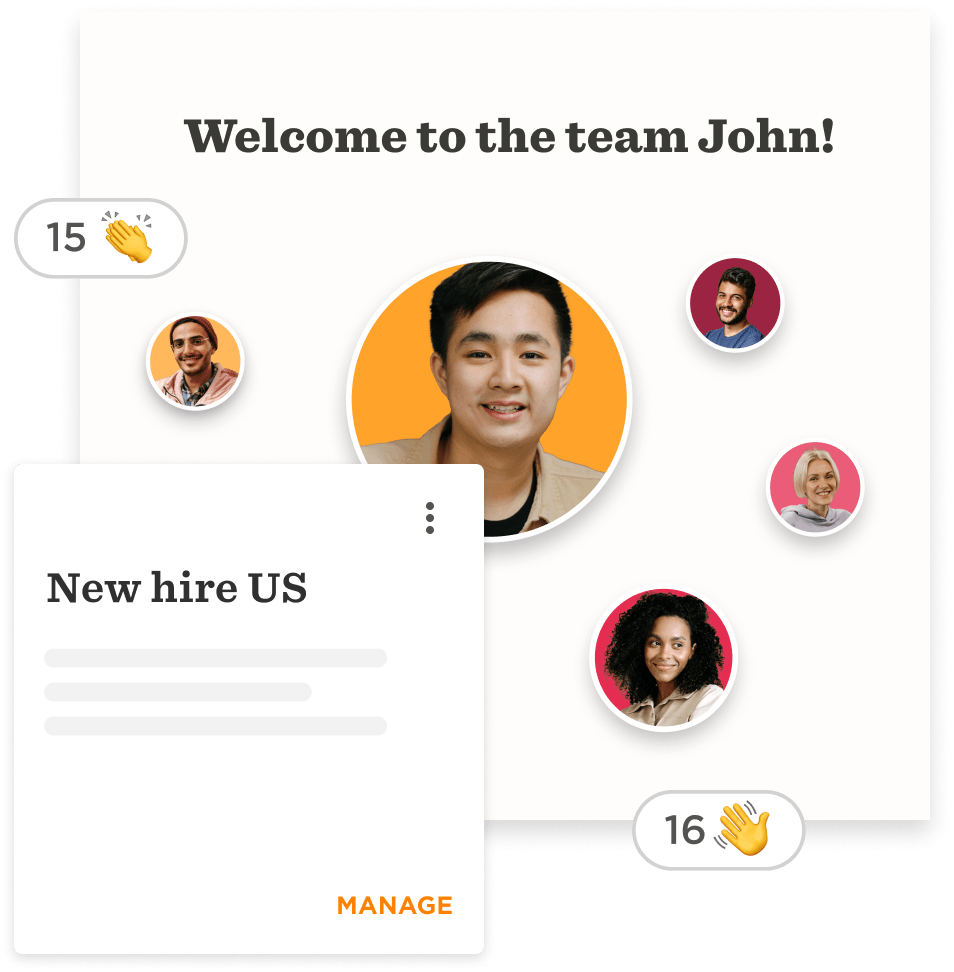 Onboarding
With our modern employee management software, onboarding new team members is simple, customizable, and streamlined. Use automated workflows and team checklists to give your new hires a positive first impression.
Create checklists and task lists for managers, IT, and employees using Bob's automated onboarding flows., so that new talent has everything they need.

Use preboarding workflows to get the paperwork out the way before the first day.

Build a happy, healthy environment with culture and engagement features, such as showcasing company photos and videos to introduce new joiners.

Customize Bob's personalized onboarding options depending on the talent profile of a new joiner, and easily create Shoutouts to announce new hires to your global teams.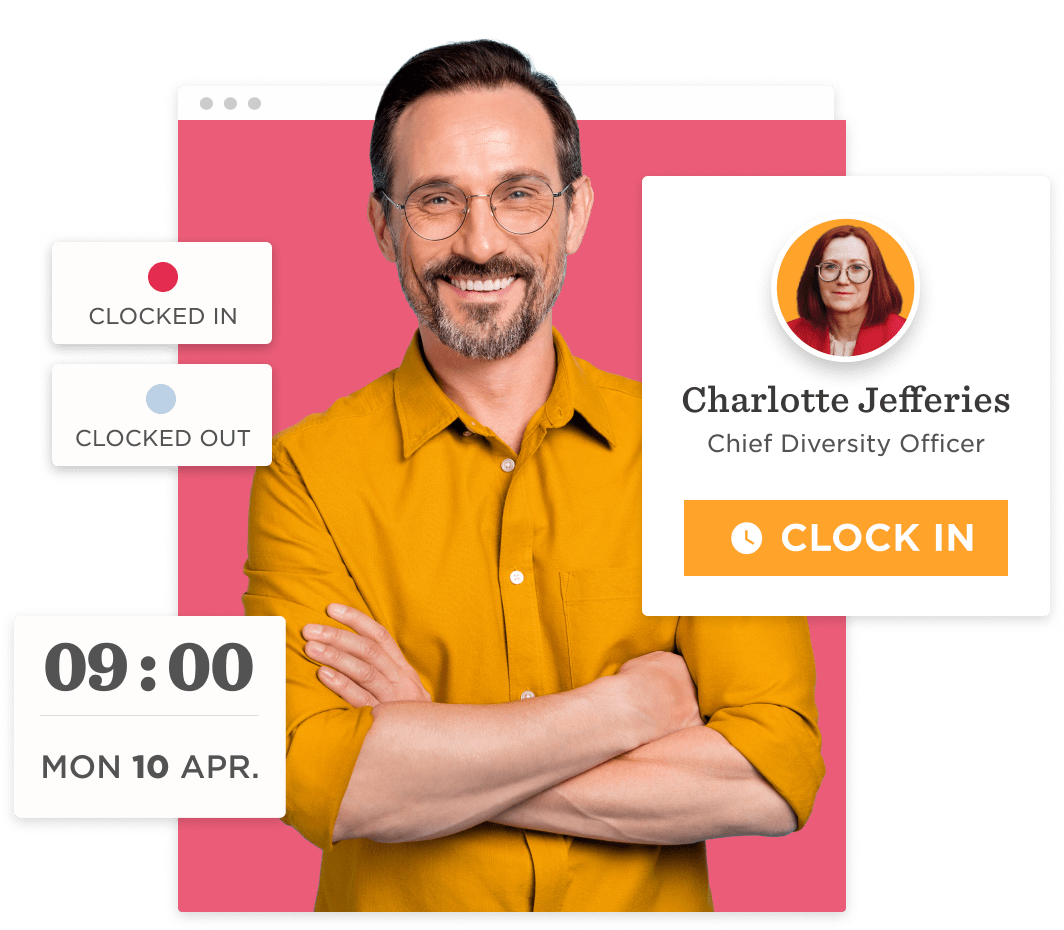 Time and Attendance
Bob makes it easy for global teams to track hours, manage attendance, and update payroll. Analyze metrics, update errors, and sync with payroll in just a few clicks.
Empower your people to clock in and out with Bob's Time and Attendance module, with a "Quick Fix" update feature and a clear monthly summary.

Track each team's work hours on a single screen, spot mistakes or info gaps, and export a detailed attendance report to payroll.

Record work time for global teams flexibly, with Bob's full integration into Slack and Microsoft Teams allowing for quick updates and easy action.

Stay up to date with attendance metrics and customizable reports, available in one simple dashboard.
We required a platform that could scale with us, integrate with our current software, and was customizable to our business needs. We needed to push more responsibility down to line managers but be able to see, from a helicopter view, how our biggest investment—our people —were being managed day to day.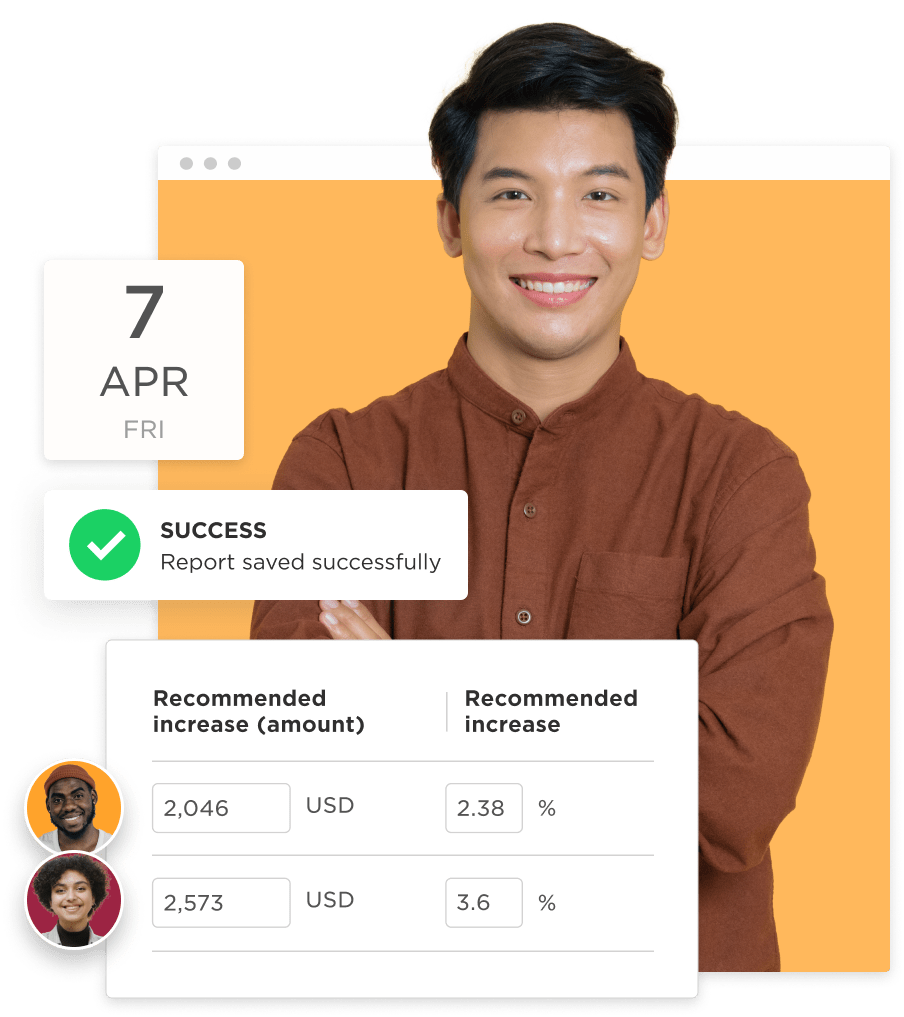 Compensation
Bob's compensation management software streamlines your processes by connecting all stakeholders—such as HR, finance, C-levels, and managers. With all your people data in one place, it's easy to coordinate salary, tenure, and performance updates, helping you make fairer, smarter decisions.
Allocate pay, bonuses, and equity across international teams and multiple currencies easily, with Bob's flexible configuration and localization, whatever your organizational structure.

Review salaries efficiently and accurately with progress tracking, recommendations, alerts, and guidelines.

Allocate rewards efficiently using Bob's compensation worksheets that let you collaborate in real-time and use defined budgets to distribute bonuses.

Empower your managers with data to identify high performers, pay parity issues, compensation history, eligibility rules, and even external salary benchmarks.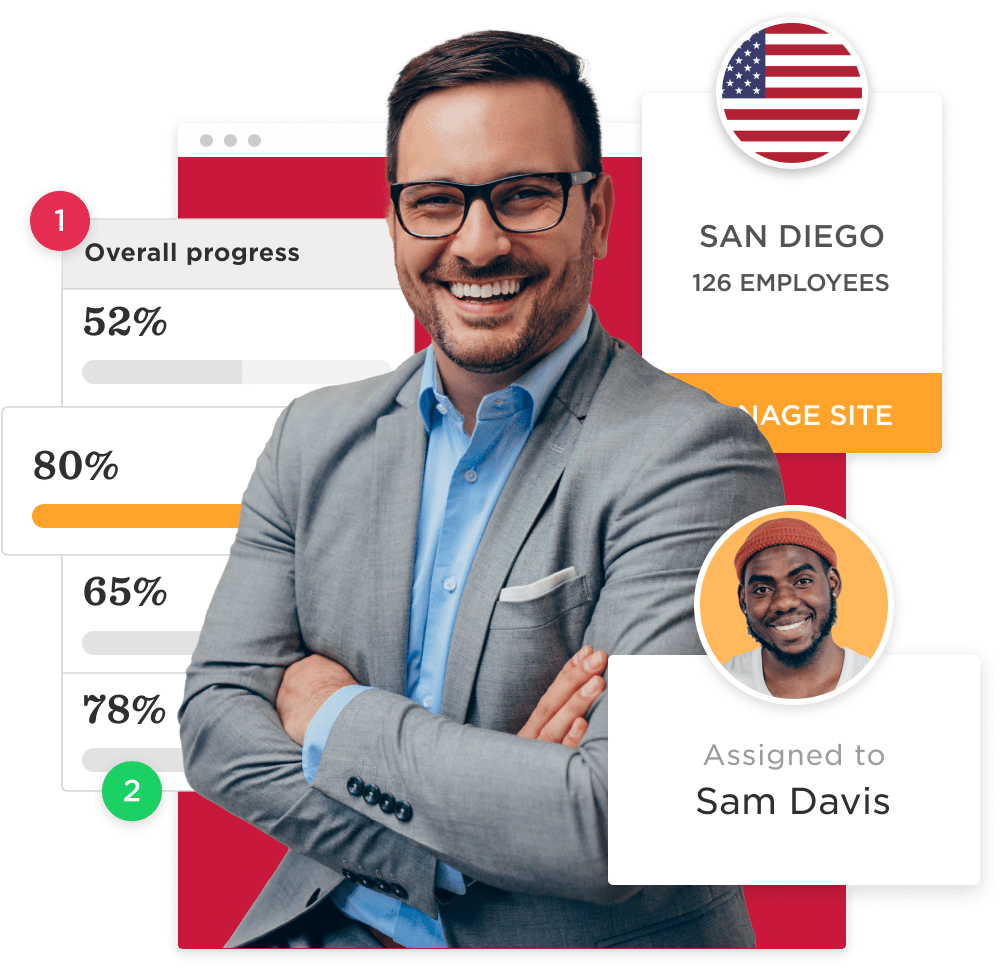 Performance
Bob gives you a 360-degree view of your people, combining career timelines, activity, goals, and achievements into unbiased and accurate performance reviews. Collect reports, assign peer reviewers, and share insights, all within Bob.
Establish seamless review cycles with full customization and agile tracking.

Set clear, attainable goals for your people that help them grow and succeed, and allow everyone to align their expectations.

Analyze valuable data and address issues before they develop, and connect performance to all your other data.

Facilitate regular one-on-ones with employees and their managers, scheduled around significant milestones, and focused on higher retention.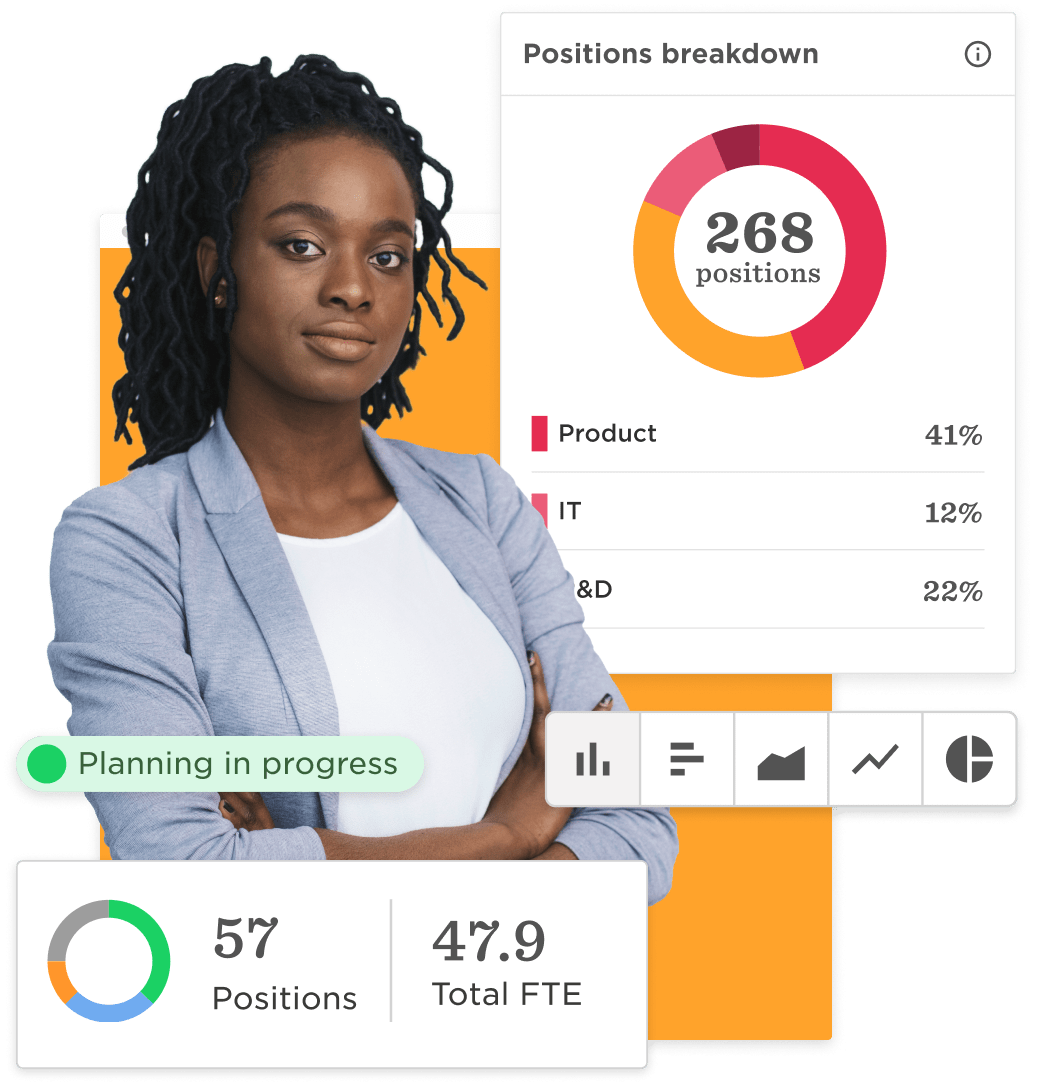 Workforce planning
Prepare your organization for the future with Bob's powerful employee management systems. Take an overview of your current teams, assess your plans, and make adjustments based on external and internal changes.
Streamline your position management by building a single view of your workforce and allowing managers to suggest changes.

Create planned views and build timelines and hiring plans to guide your recruitment team.

Prepare for the future with multiple workforce plans built around major events, such as an acquisition or new office.

Gather detailed insights on your people by having all your data, such as growth, internal mobility, and backfill in one place.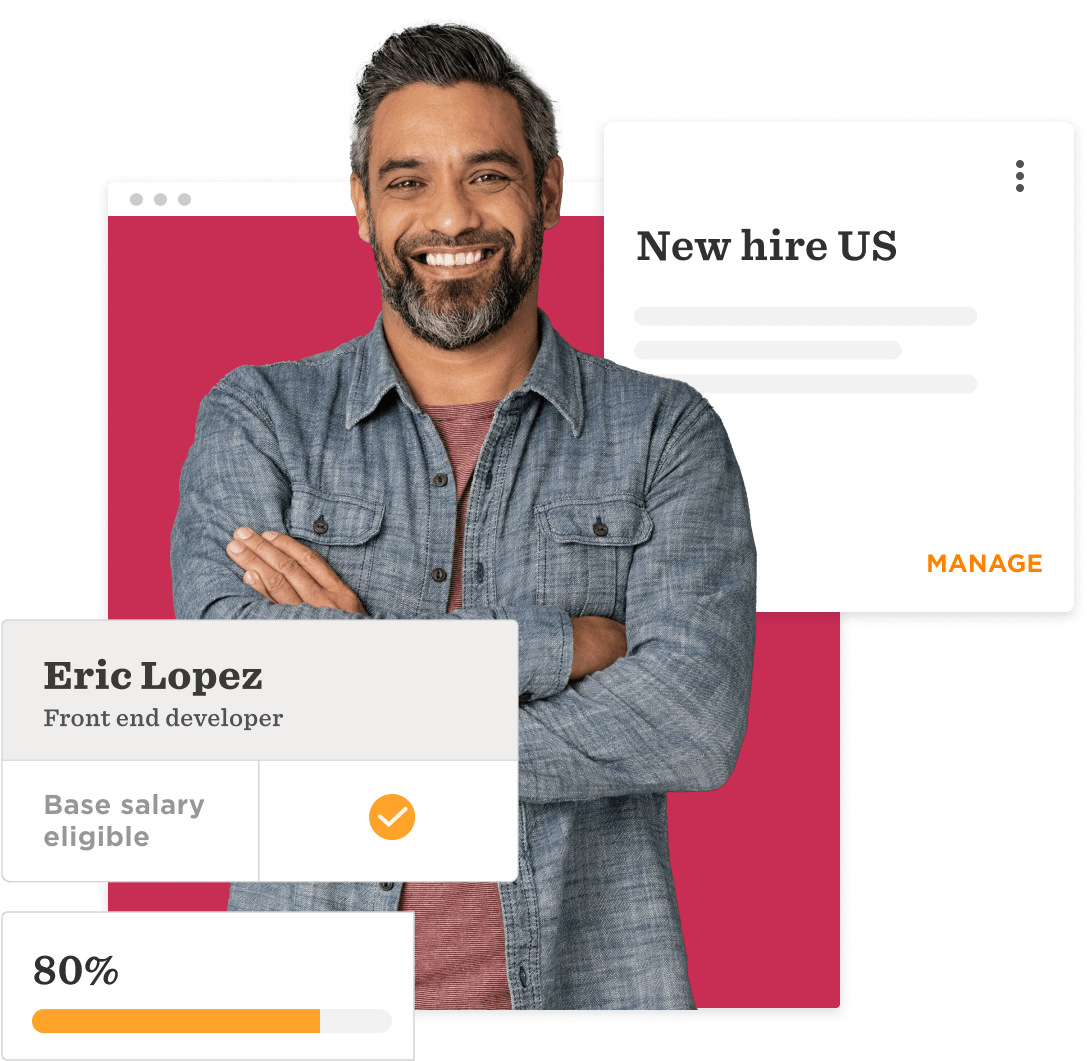 Automation
Bob's ability to automate core HR processes saves administration time and frees up HR professionals to focus on culture-building tasks. Build reusable workflows to cover everything from onboarding to offboarding, and improve the efficiency of every day.
Create a dedicated workflow for each core process that allocates easy-to-complete bite-sized tasks.

Automatically connect relevant people data to build your processes, such as creating a task for IT to send out equipment following a formal request.

Assign tasks next to each field in Bob, so that it's easy to gather key information from your people.

Adjust permissions within one workflow, and control access to sensitive or confidential data.
The most customizable employee management software.
Meet Bob: The modern employee management software for modern business
Bob is the HR employee management software built for the new world of work. Bob transforms processes throughout an organization, improving everyone's workflow: from HR to managers and team members. With automation, compensation, workforce planning, and performance features—and many more—Bob can help you create a people-focused company that drives growth, retention, and productivity.
See all of Bob's modern features here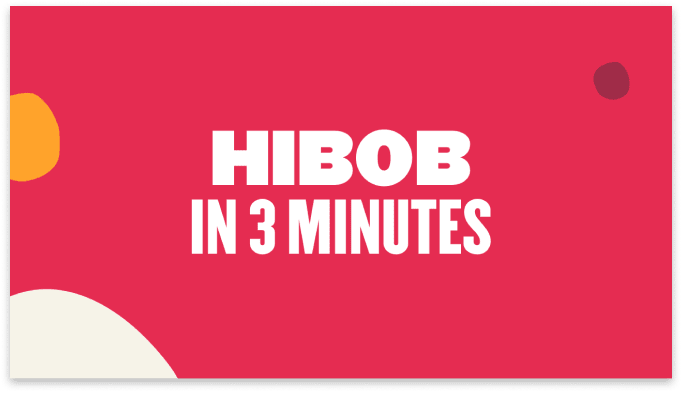 What are the benefits of using employee management software?
Employee management software offers several benefits for modern businesses, including streamlined HR processes, improved communication and collaboration between globally dispersed teams, and increased productivity. It allows you to track your teams' attendance, performance, and compensation, and to carry out effective and evidence-based workforce planning. By making accurate data available in clear displays, employee management software drives better decision-making, reduces manual data entry errors, and improves the performance of your business.
Why choose HiBob's employee management system?
HiBob's employee management system balances streamlined processes that drive increased productivity and more effective management of your teams with culture-driven tools that help you build a people-first organization. Bob's clean user interface makes monitoring core processes quick and easy, and its seamless integration with other HR and payroll systems provides a unified solution for managing employees. Bob is customizable, flexible, and agile, making it ideally suited to the modern business.
Which features are included in Bob's employee management software?
Bob's employee management software includes a full suite of powerful features that help you manage your workforce. These include onboarding workflows, time and attendance management, compensation analysis and adjustment, performance review, and dynamic workforce planning. All of these features are supported by HR automation, easy-to-use interfaces, and data insights that help you make better decisions.
How do I choose the best employee management software for my business?
When choosing the best employee management software for your business, it's important to look at the specific needs of your teams, and the features that will help streamline your processes. Research the options on the market, and consider their agility as your company responds to different challenges. Look at user reviews, customer support, and data compliance as you make your decision, and be sure to test out a live demo to be certain that your chosen employee management software will serve your business needs.
Learn how Bob can improve your HR processes