Employer branding is more than just a buzzword, it's an entire process. Optimizing employer branding simplifies recruitment, makes onboarding a breeze, and ultimately leads to high levels of employee engagement.
An effective employer brand should be the top priority of every competitive business in the world, because the people behind the brand are the only true competitive advantage left. But your employer brand isn't words, logos and what you do: It's who you are, how you make people feel and the experiences you create. And the good news for your business is that a strong employer brand and employee value proposition brings nothing but benefits.
Join our webinar to learn how to build an effective employer brand in 100 days with Dave Hazlehurst, director of the internationally successful employer branding agency Ph.Creative.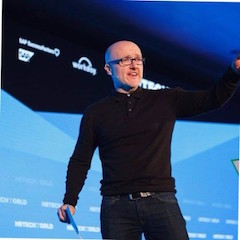 More about Dave
Recognised as a thought leader in recruitment marketing, Dave Hazlehurst has delivered keynotes and workshops for senior level recruitment conferences, exhibitions and seminars across Europe and America. He is a recognised social media influencer and strategist, and the co-author of the best-selling book, "Getting Goosebumps", a pragmatic guide to content marketing for talent attraction. Dave continuously strives to ensure he delivers remarkable talent attraction results for his impressive portfolio of clients.
Through the use of integrated digital strategies and tactics and Ph.Creative's own innovative philosophy and framework, Ph.Creative clients include BT, Virgin Media, LinkedIn, BAE Systems and WehKamp, with a growing client base in the USA including Blizzard Entertainment and Magellan Health.