The world is hurtling into our being-designed-as-we-speak new normal. Businesses are reopening, public transportation is back on schedule, and we're expected to swap sweatpants for pants that button and get back to the office, ready (emotionally) or not.
But…why?
These months of forced work from home have shown even the most remote-averse that not only is it possible, but it helps some workers be more productive and produce better work. That's why now that it's time to start going back, not everyone wants to.
We surveyed more than 2000 United States-based workers across regions, ages, and seniority to understand who wants to go back to work. Let's go through the numbers and help you keep your teammates productive and engaged.
Do you believe you are able to perform your job well while working from home?
The most important question for HR should be: do you think you can work from home?
After three months of working from home, we should understand how we, personally, are performing. While the circumstances for this shift were difficult and unprecedented—it's been 100 years since the last time we faced a pandemic, after all—WFH has become the new norm.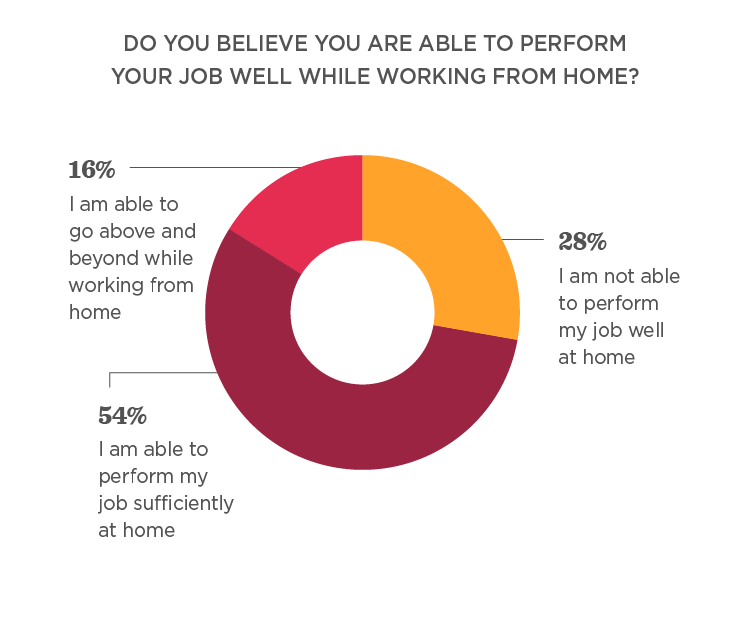 The vast majority of workers surveyed say they perform well from home, with 16% noting a significant increase in productivity. Only 28% reported struggling with productivity while working from home, far less than what some managers feared.
Who wants to come back to work—and is that related to their ability to work from home?
We asked employees if they want to come back to work and the answers were surprising.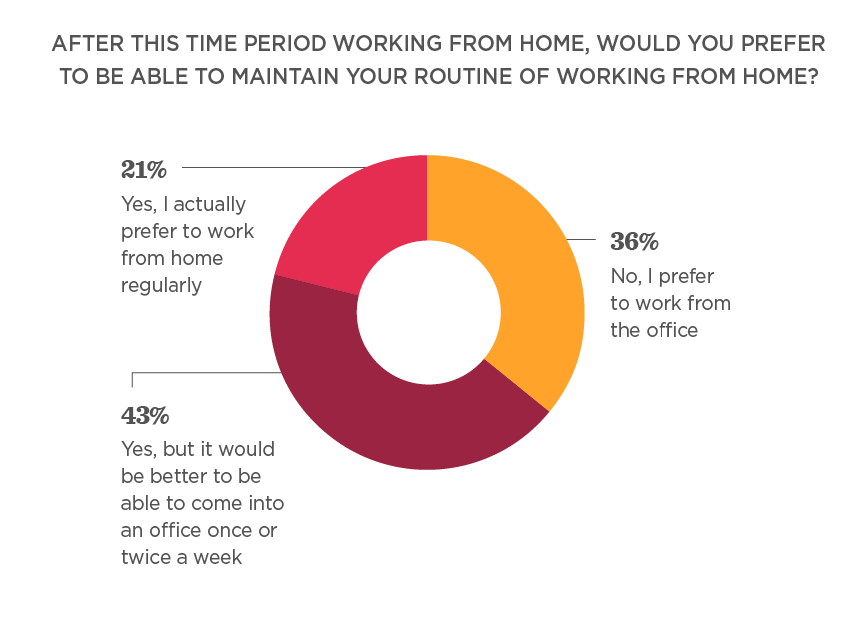 While 64% expressed a preference for continuing to work from home at least a few days per week, that doesn't mean they all reported excellent productivity while WFH. 10% of employees shared that they want to continue working from home, even though they noted a decrease in their productivity.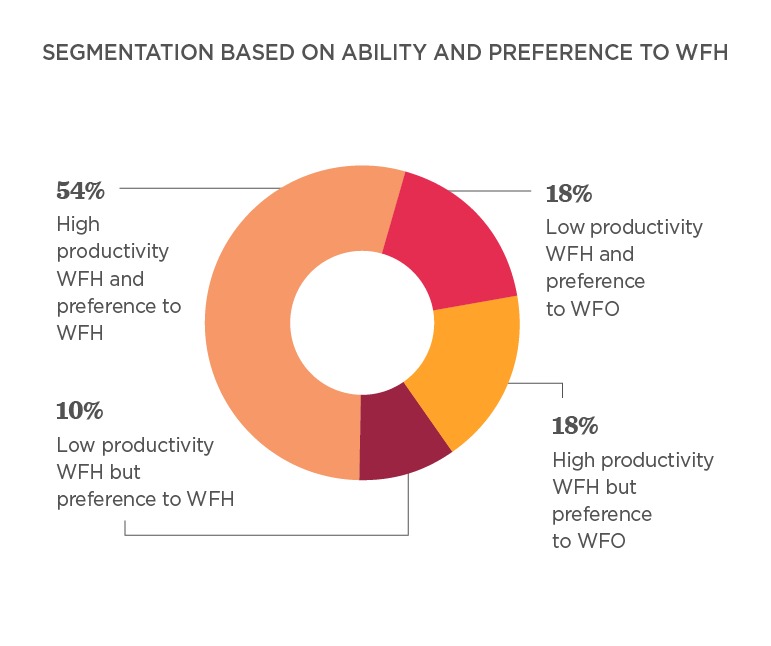 36% of employees reported wanting to return to the office, split evenly between those who consider themselves more and less productive while working from home.
Why do people want to go back to the office?
We asked everyone, including those who are more productive from home and who want to continue working from home, what excites them about coming back to the office.
Nearly half of those reporting decreased productivity while working from home, regardless of wanting to return to the office, shared that they wanted to come back to the office because they love the work they do. 37% of those reporting increased or adequate productivity from home felt the same, which is nothing to sneeze at.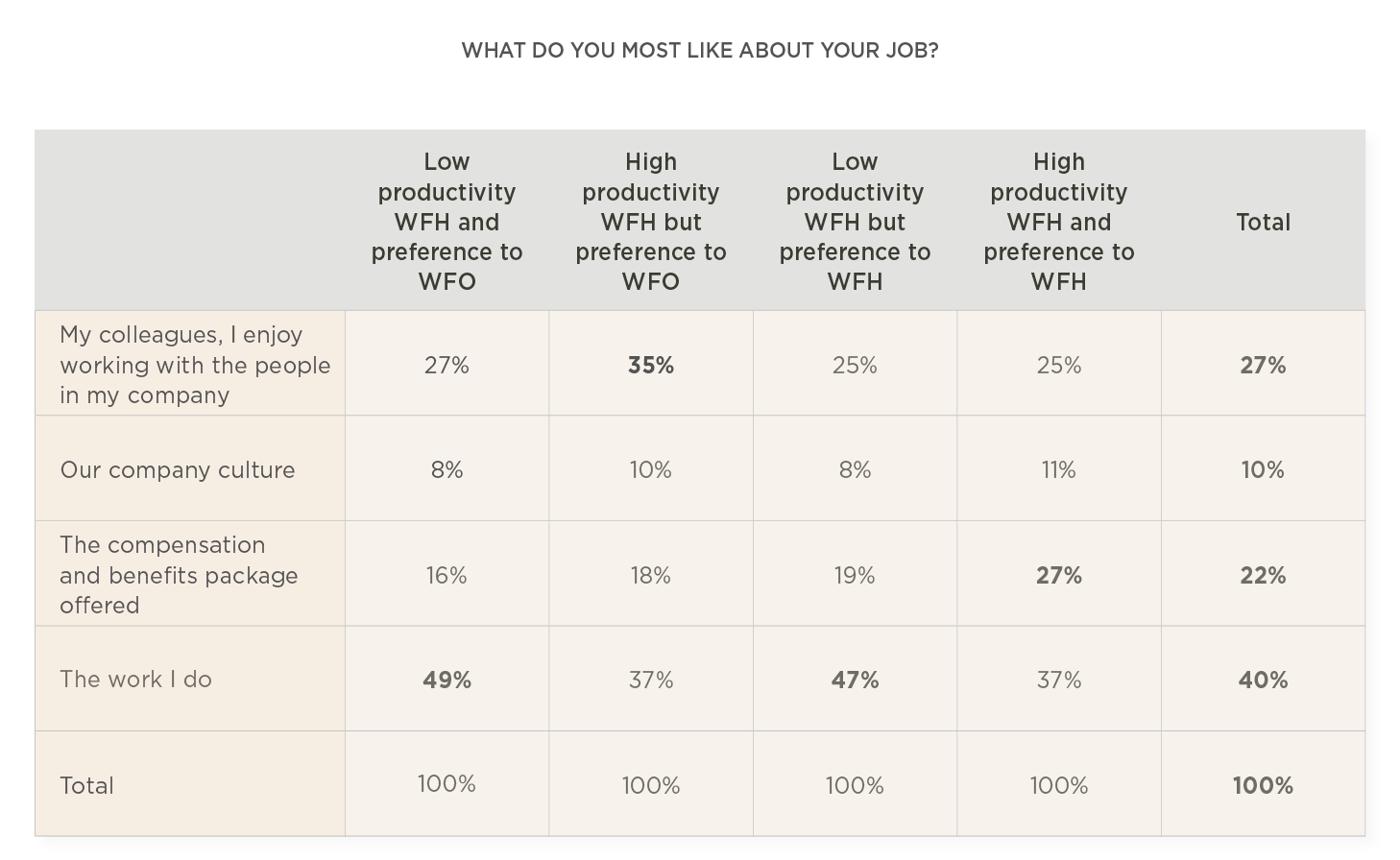 35% of those who are productive from home but want to go back to the office said they wanted to return because they missed their colleagues, significantly more than any other demographic.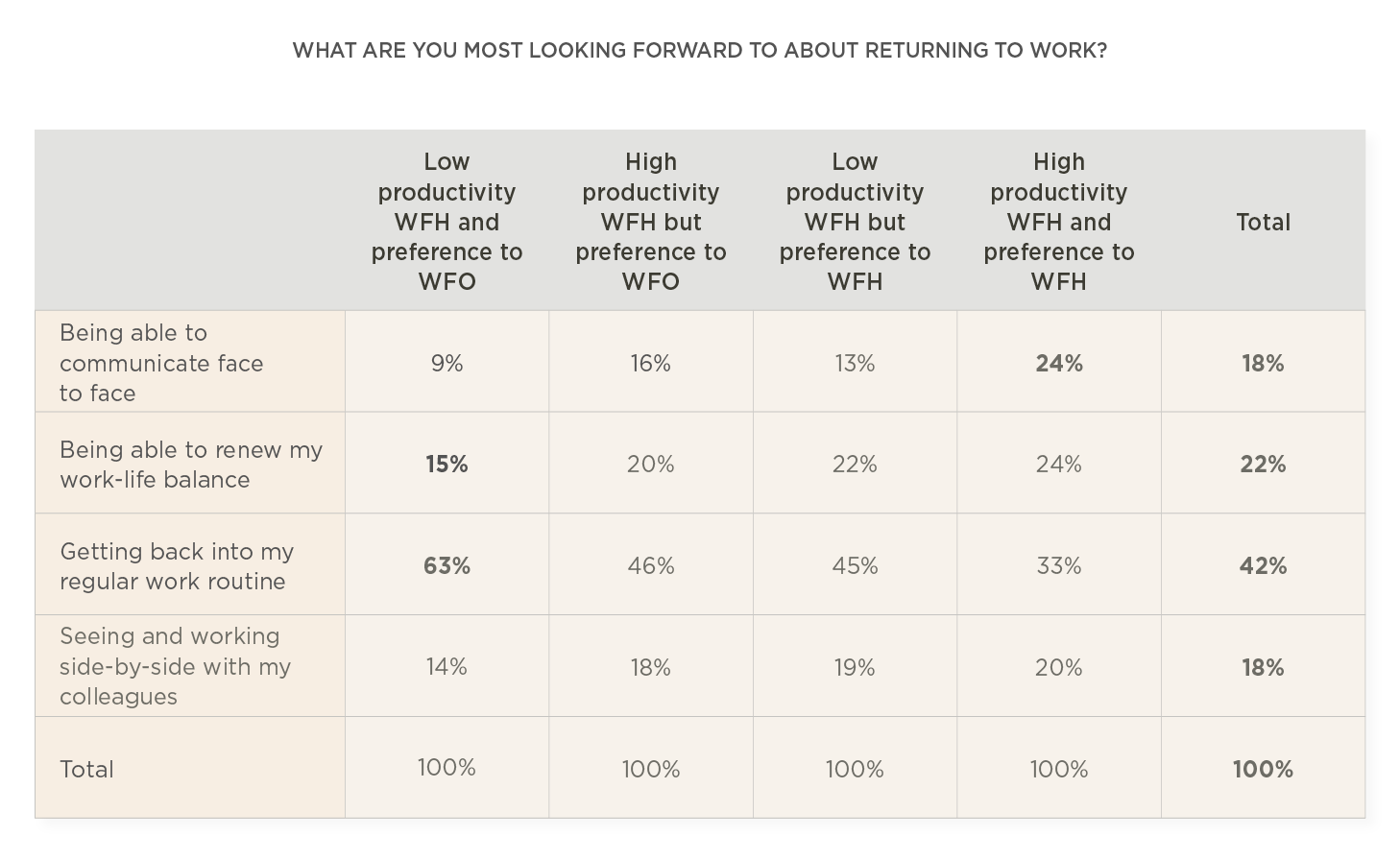 How can we plan the big return?
We won't be returning to the offices we left.
We're going to adapt our offices to this post-pandemic world, with new cleaning standards, social distancing regulations, and anxieties to address.
So let's redefine the workplace. Let's change our WFH policies. Let's not just adapt our offices, but adapt our mindsets—trusting employees to work where they feel most productive and comfortable.
---